Court ensures autistic youths get proper attention in Las Vegas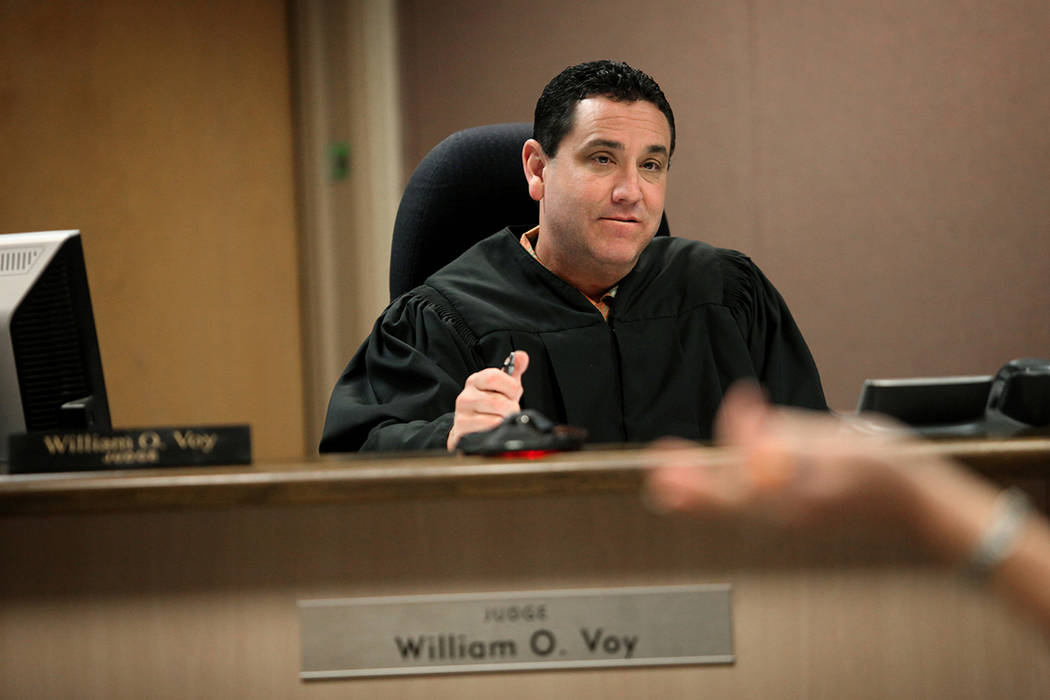 Juvenile Court Hearing Master Soonhee "Sunny" Bailey noticed a growing number of youths entering the justice system who showed signs of autism, and many were not receiving the treatment they required.
"There's a huge need to service these kids," said Bailey, who recognized the symptoms, having raised an autistic daughter. "And we haven't been able to address it until recently."
This year, she and Family Court Judge William Voy launched Detention Alternatives for Autistic Youth Court, or DAAY Court, a specialty court geared toward helping troubled youngsters with the condition.
Once a juvenile defendant is identified as autistic, families are connected with community service workers in court, rather than waiting up to nine months to be accepted into a program, Bailey said.
Autism is broadly defined as a mental condition that makes it difficult to communicate and form relationships.
Since the specialty court started in April, 11 juveniles have entered the system, and they meet with the judge every two weeks to a month to discuss their progress.
"Early intervention is the key," Bailey said. "These kids are amenable. They want to be able to control their behavior, and they thrive when they're provided these services."
There's no extra cost to the taxpayer because the service works with groups such as The Lovaas Institute, a treatment center dedicated to helping children with autism, and Wraparound in Nevada, which helps severely emotionally disturbed kids, that are already present in court, according to Voy.
Voy said making sure diagnosed juveniles receive the proper level of supervision, along with support for their families in finding treatment, helps curb criminal behavior such as battery. That's the type of behavior most of the children are charged with, he added.
Voy, a judge for 20 years, said the court system recognized autistic defendants in the past but could not offer services.
"Most of those kids … we struggled with traditional interventions that were not successful," he said.
Gloria Garcia, a Clark County deputy public defender for more than 12 years, said she often saw children return to court because their autistic behaviors were not directly addressed.
None of the juveniles she represents have committed new offenses, she said.
"It's very concrete, with concrete expectations which the kids respond to," Garcia said. "I don't want to say it's the magic pill, but having that access and information there for these parents has made a big difference."
As a prosecutor, Chief Deputy District Attorney Summer Clark said she hopes to help curb violent behavior that can occur with autistic children.
"So far, this court has succeeded in that," she said. "I really just love seeing the difference in these kids."
Contact David Ferrara at dferrara@reviewjournal.com or 702-380-1039. Follow @randompoker on Twitter.