Evolving Harvest Fest set for final year at Cashman Center
August 21, 2017 - 9:45 am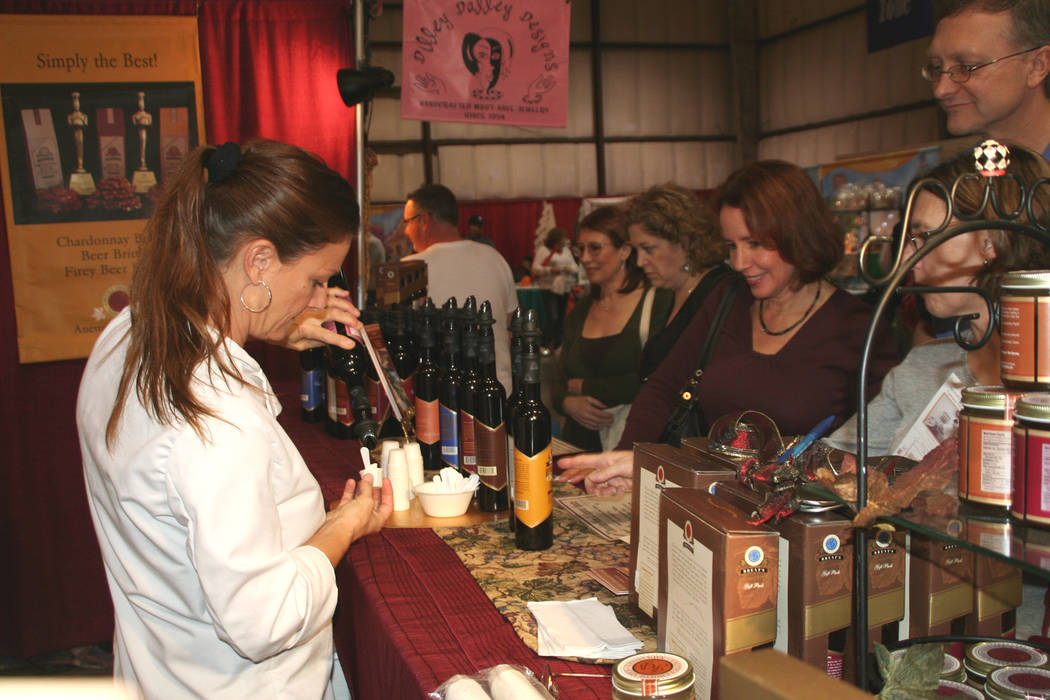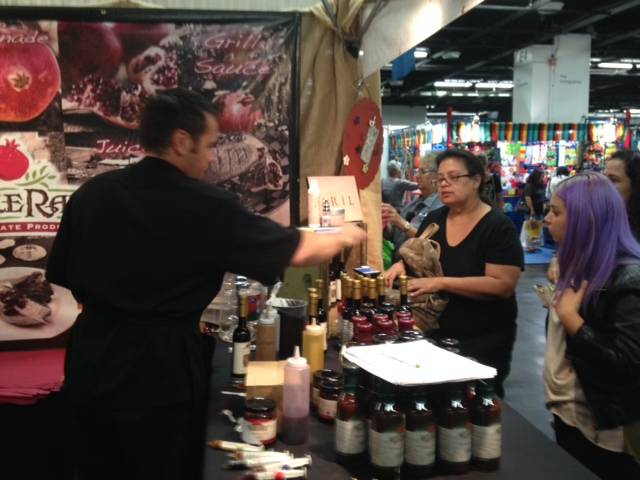 Harvest Fest will undergo a sizable change in the coming year, as 2017 marks its final appearance at the Cashman Center. The trade show space there is closing, forcing the festival to move to World Market Center Las Vegas in 2018.
That's not the only adjustment facing the festival, owner and operator Nancy Glenn said.
Glenn, who took over operations for the event in 2006 and bought it last year, said she's working to attract more young people. She's aiming to step up the festival's presence on social media and is investing more than $1 million a year in advertising, including mobile ads.
"Everyone has their phone in their hand all the time," Glenn said.
Vendor Bistro Blends of Napa Valley, California, sells specialty sauces, vinegar and olive oil. It has been involved with the show for about 10 years, and spokesman Ernie Lucerno said Harvest Fest exposes the company to a much wider audience.
"It brings in high-quality people," he said.
Harvest Fest started in 1972 as a folk art festival in San Francisco, then was held at various cities in the West. The show was first held in Las Vegas more than 30 years ago and has remained; seven others are held in California cities.
Increasing numbers of vendors have been bringing handmade clothing, food, jewelry and art displays, and Glenn said she's optimistic about the festival's future.
"The Harvest Festival will continue to be in Las Vegas for a long time," she said.
Jonathan Saxon can be reached at jsaxon@reviewjournal.com. Follow Jonathan on Twitter: @J_Saxon91.
If you go
What: Harvest Fest
When: 10 a.m.-5 p.m. Sept. 8; 10 a.m.-6 p.m. Sept. 9; 10 a.m.-5 p.m. Sept. 10
Where: Cashman Center, 850 Las Vegas Blvd. North
Admission: $9 for general admission; $7 for ages 62 and older; $7 for military members; $4 for ages 3-17; free for ages 12 and younger
Parking: $5 at the Cashman Center