How the Las Vegas water treatment district keeps sewage out of your tap water
February 21, 2017 - 2:18 pm
Updated March 3, 2017 - 11:41 am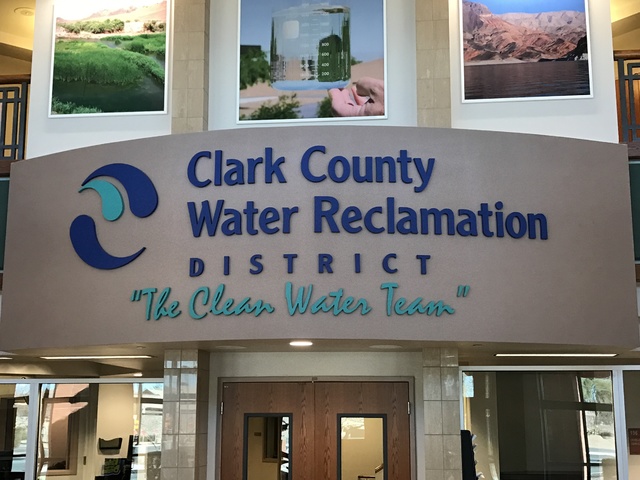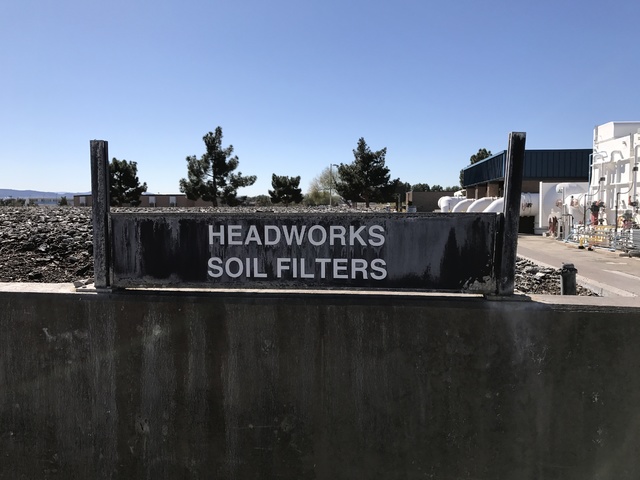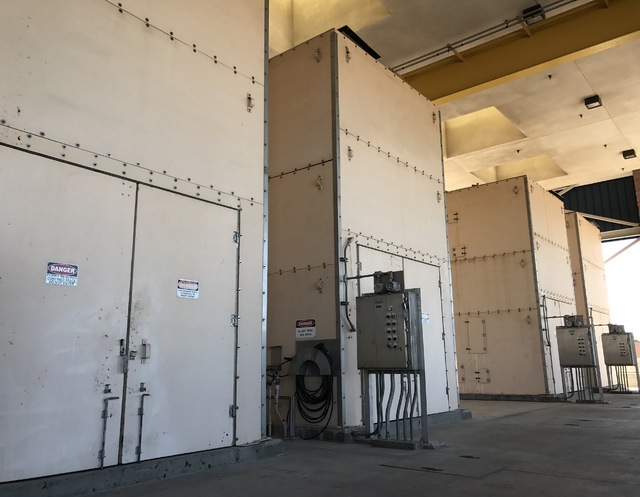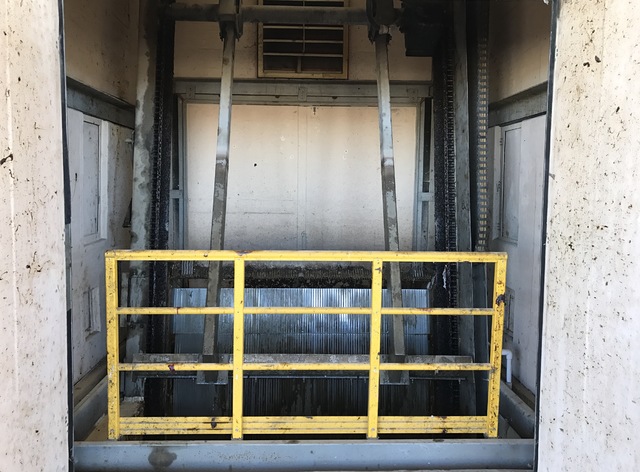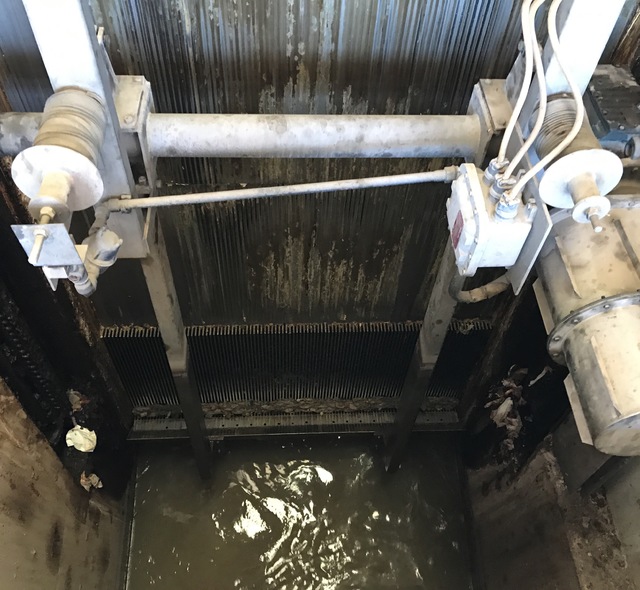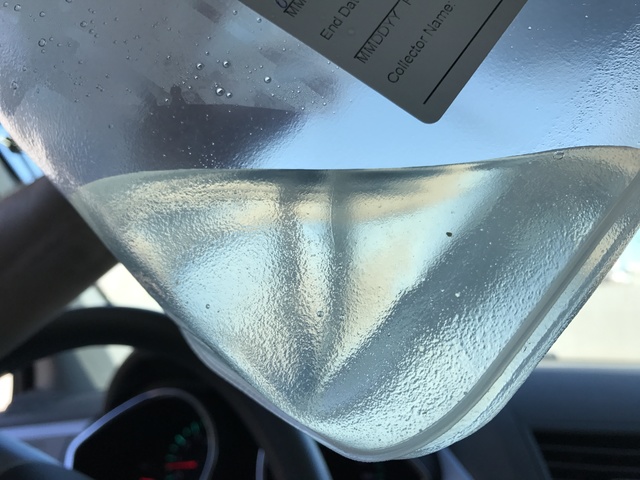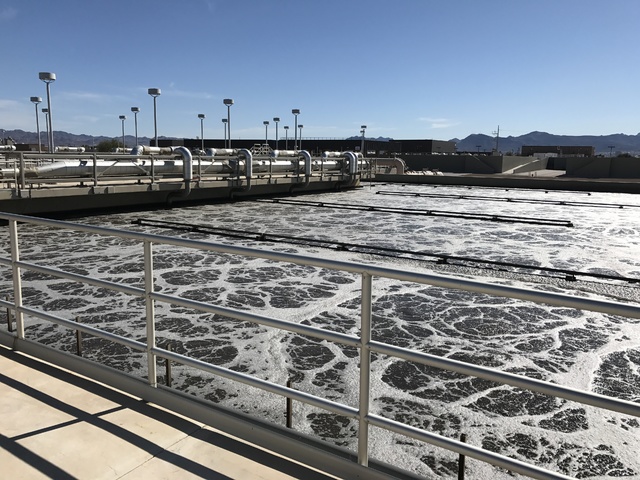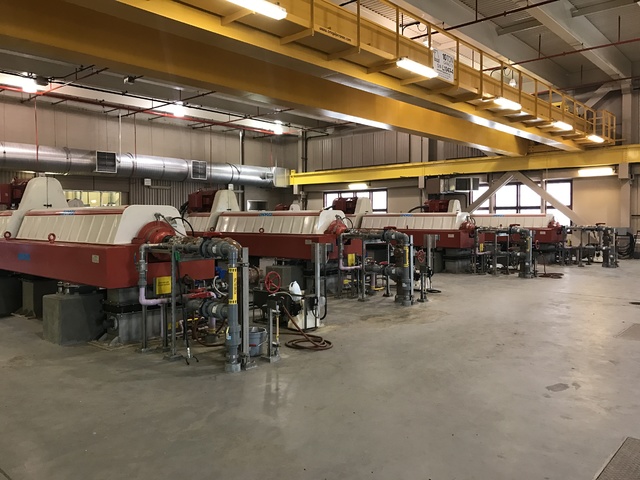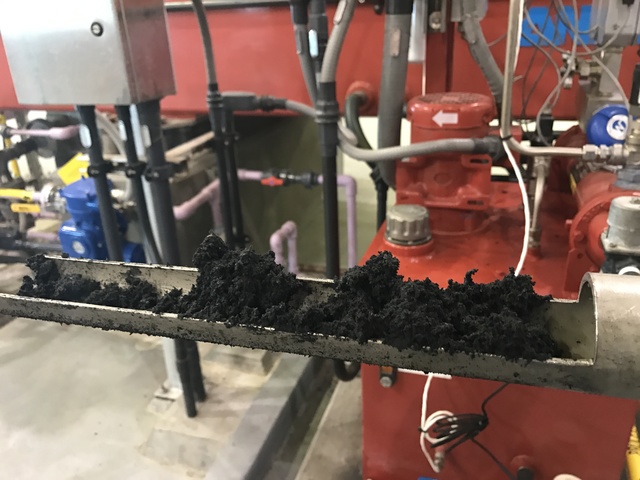 When water goes down a drain, you'll eventually get a small portion of it back in the tap.
"(There are) 2,000 miles of collection system piping from homes and businesses within jurisdiction to the main plant," said LeAnna Risso, assistant manager of process control at the Clark County Water Reclamation District.
The district works to separate solids from wastewater to save, and treat, water. That same water helps fill Lake Mead.
HOW WATER IS RECYCLED
A water sanitation district that served the Las Vegas Valley was formed in 1954, and Clark County's reclamation district started taking wastewater in 1956, Risso said. At the time, the district had about 500 customers.
Today, the district reclaims and treats more than 102 million gallons of raw sewage a day from about 255,000 customer accounts – both residential and commercial.
The facility has an air odor control system that diffuses the rank sewage smell. This is done with a bed of soil-filtered bark that has microbes of organic compounds on it.
"They're odor eaters," she said. "Nobody does anything better than mother nature."
Julie Chadburn, a compliance administrator for the district added, "They're bacteria babysitters."
There are seven facilities in the district: the Las Vegas facility and the outlying facilities for communities in Desert Breeze, Laughlin, Moapa Valley, Searchlight, Blue Diamond and Indian Springs.
The Flamingo Water Resource Center, 5857 E. Flamingo Road, receives water from customers in the unincorporated areas of the Las Vegas Valley: North Las Vegas, Henderson and Las Vegas (including the resort corridor on Las Vegas Boulevard).
TO FLUSH, OR NOT TO FLUSH?
Objects gathered along with wastewater have included toilet paper, caution tape, hair, seat cushions, bicycles, car doors, flushable wipes and more.
"Toilets and drains aren't trash cans," Chadburn said. "We stress education."
Risso said the facility's biggest problem is flushable wipes.
"Disposable wipes aren't biodegradable," she said. "They don't disintegrate well. This creates rag balls, which clog and can potentially damage the machines."
Chadburn urges residents not to flush pills or other medicine down toilets or sinks because the components can be difficult to treat.
Biosolids are constantly being removed and put into a holding tank. The solids (sludge) must be dewatered to be disposed properly.
Nearly 450 wet tons of solids are processed daily at the facility. Republic Services hauls about 23 truckloads of sludge a day, according to Risso.
"Lake Mead is vital to our community and the downstream stakeholders. We're committed to doing our part by producing high quality reclaimed water every day," she said. "We're all about saving water, treating and reclaiming it."
Contact Raven Jackson at rjackson@viewnews.com or 702-383-0283. Follow @ravenmjackson on Twitter.