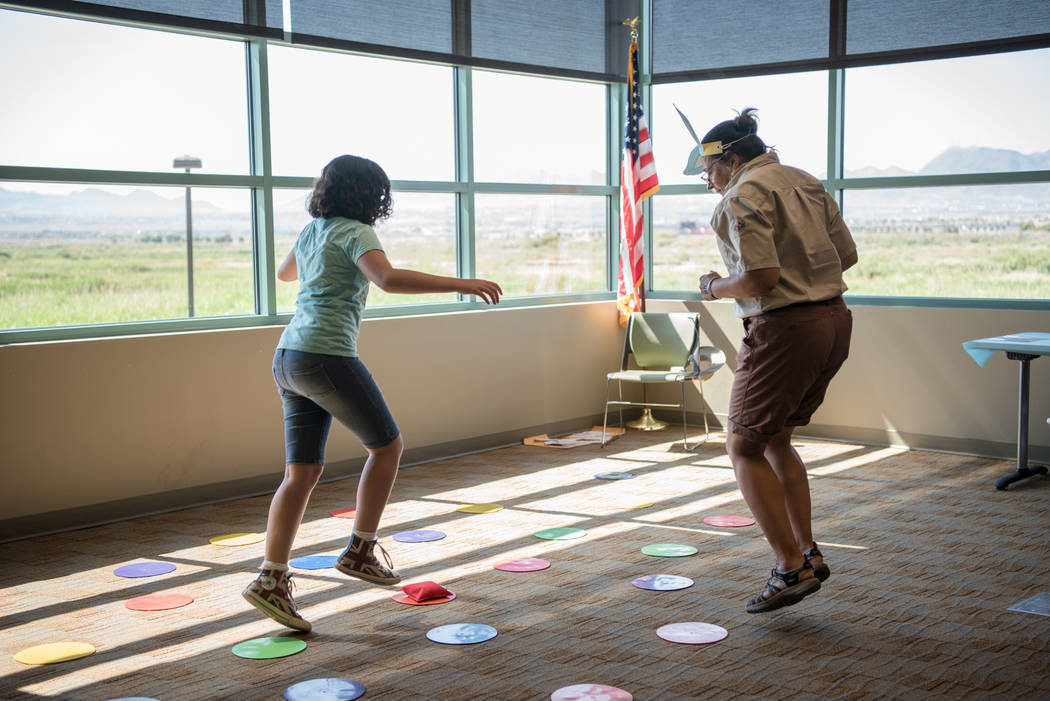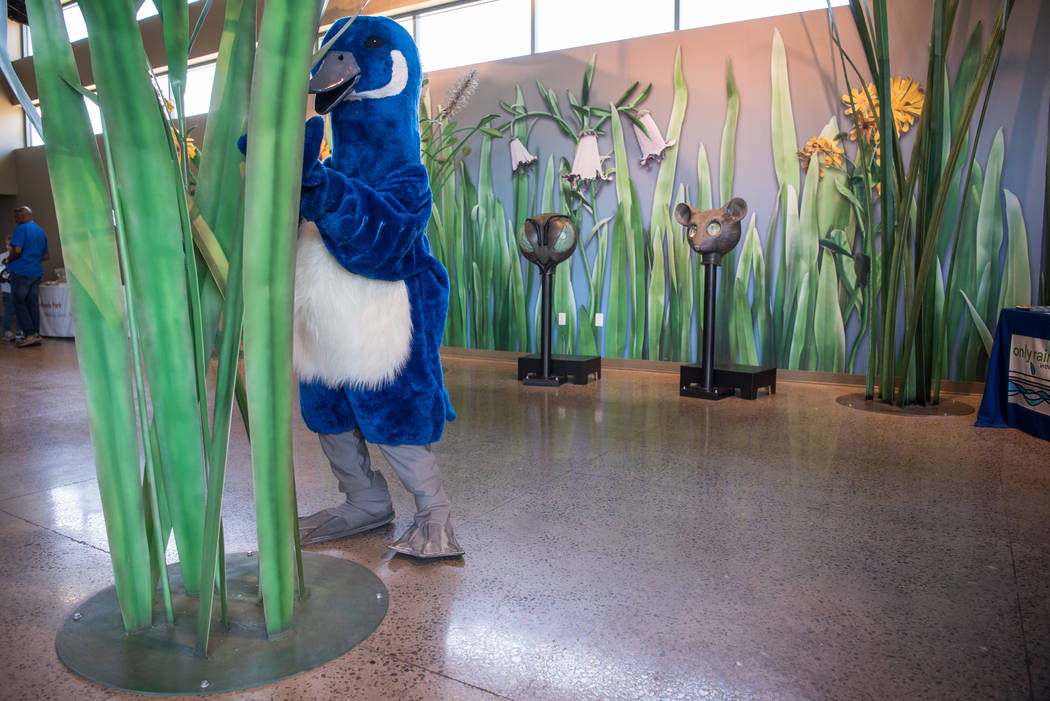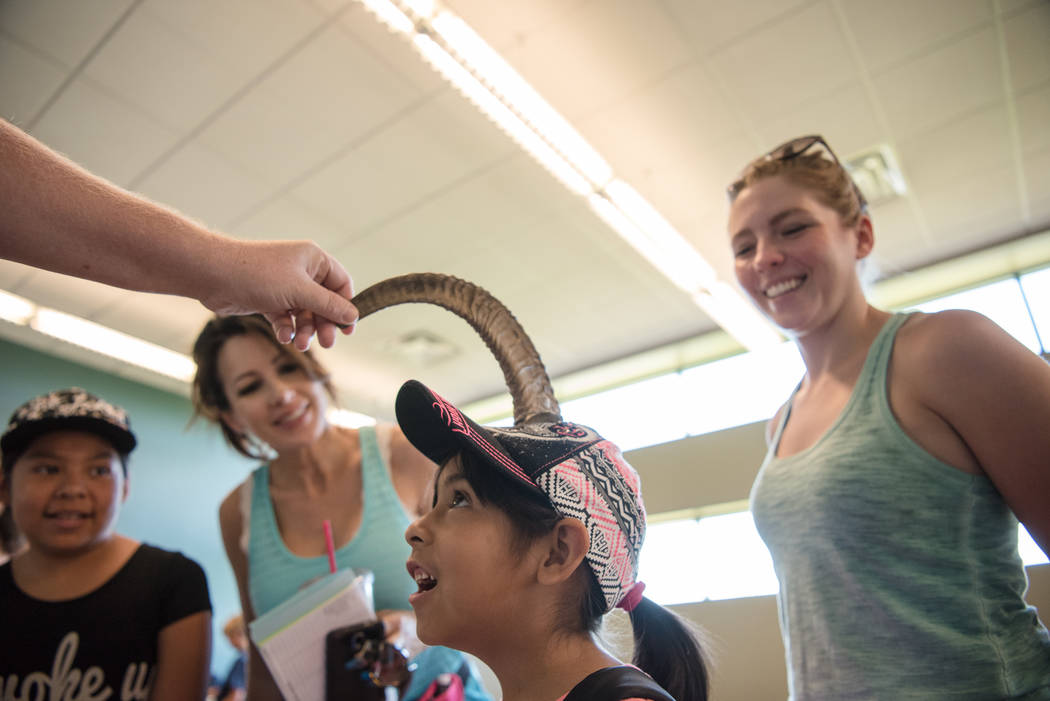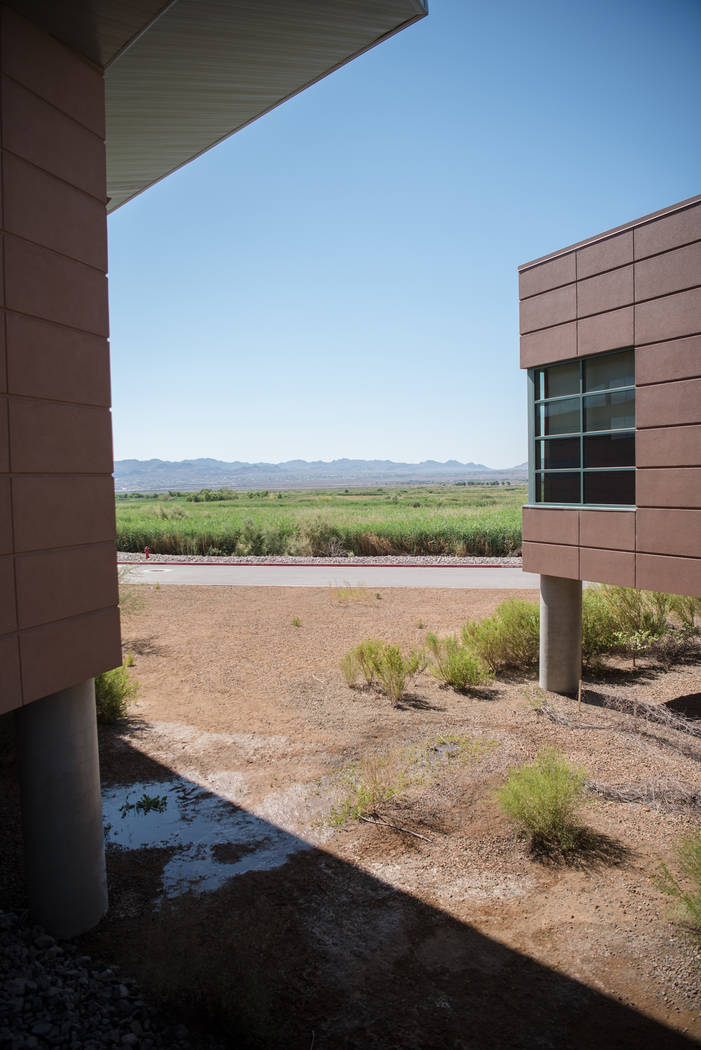 The Clark County Wetlands Park held its second annual summer open-house event July 1 , inviting families to eat snow cones, have their faces painted and see animals.
Park officials also told families about activities they can do at the Wetlands and across the valley while also avoiding excessive heat.
"When (people) think of our park, they think of the trails and the opportunities to get outdoors and into nature," said Crystalaura Jackson, recreation cultural specialist for Clark County Parks and Recreation. "In the summer, of course, it's a bit too hot to do a lot of things outside. We just want to let people know there's still opportunities to come to the park in the summer."
The Nature Center at Wetlands Park has an exhibit hall, auditorium and a cafe that guests can use for picnics.
At the open house, those rooms were filled with vendors from valley libraries, Red Rock Canyon National Conservation Area and Mount Charleston, all of which have summer programs of their own.
Every 30 minutes, a desert tortoise, tarantula and bearded dragon were brought out. Jason Molitz, a Henderson resident and frequent guest at Wetlands Park, said the animals were what his two children, Sydney and Joshau, were most excited about.
"The park has a lot to do here," Molitz said. "The hikes are very manageable for young kids. The exhibition hall is just a little world of wonder for my kids. Any time I can get my kids to any area where they're a little bit closer to nature than Green Valley is going to be a good time."
Emily Chang brought her son Finley to the summer open house both years. She said she tries to bring him around nature, with the benefit of having an air-conditioned building to retreat to.
"When we were walking up the pathway and seeing water, we saw tadpoles and dragonflies and birds fly by," Chang said. "He looked at me and said, 'This is such a beautiful scene.' It was so sweet. He gets emotional about beauty. Coming out here, you get to see things that you don't see in the suburbs."
Contact Katelyn Umholtz at 702-383-0279 or kumholtz@reviewjournal.com. Follow @kumh0ltz on Twitter.
Clark County Wetlands Park
Where: 7050 E. Wetlands Park Lane
Hours: 9 a.m. to 4 p.m. daily
Admission: Free
Information: 702-455-7522
7050 E. Wetlands Park Lane