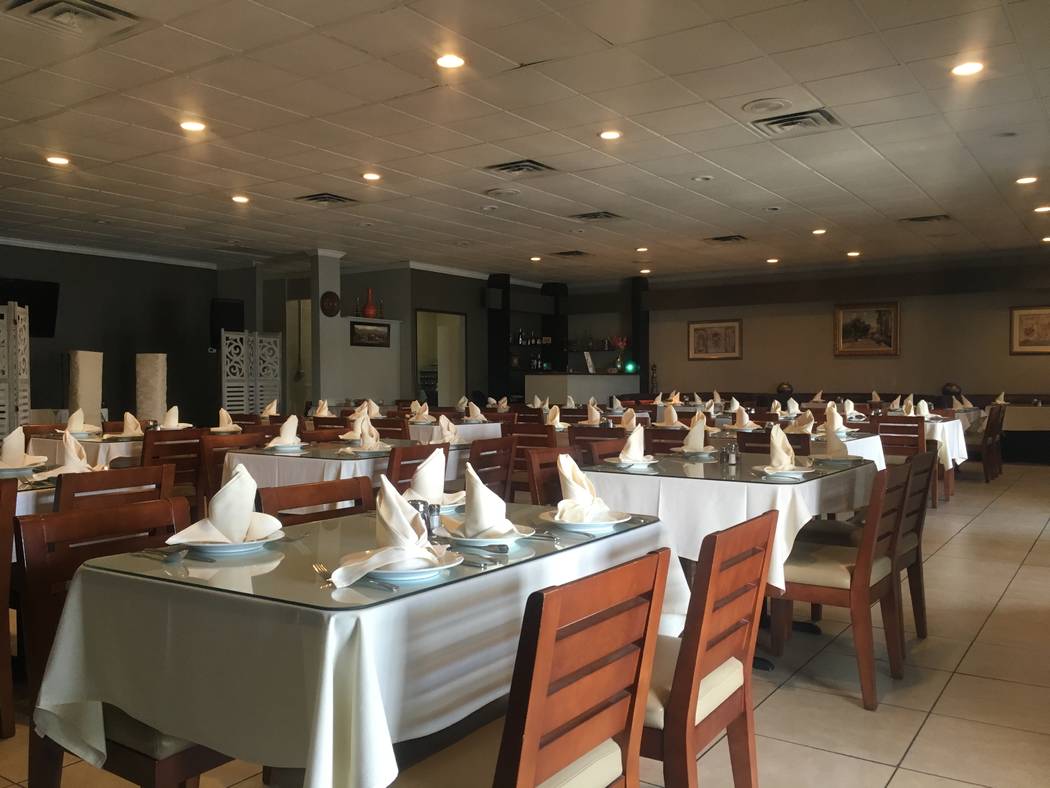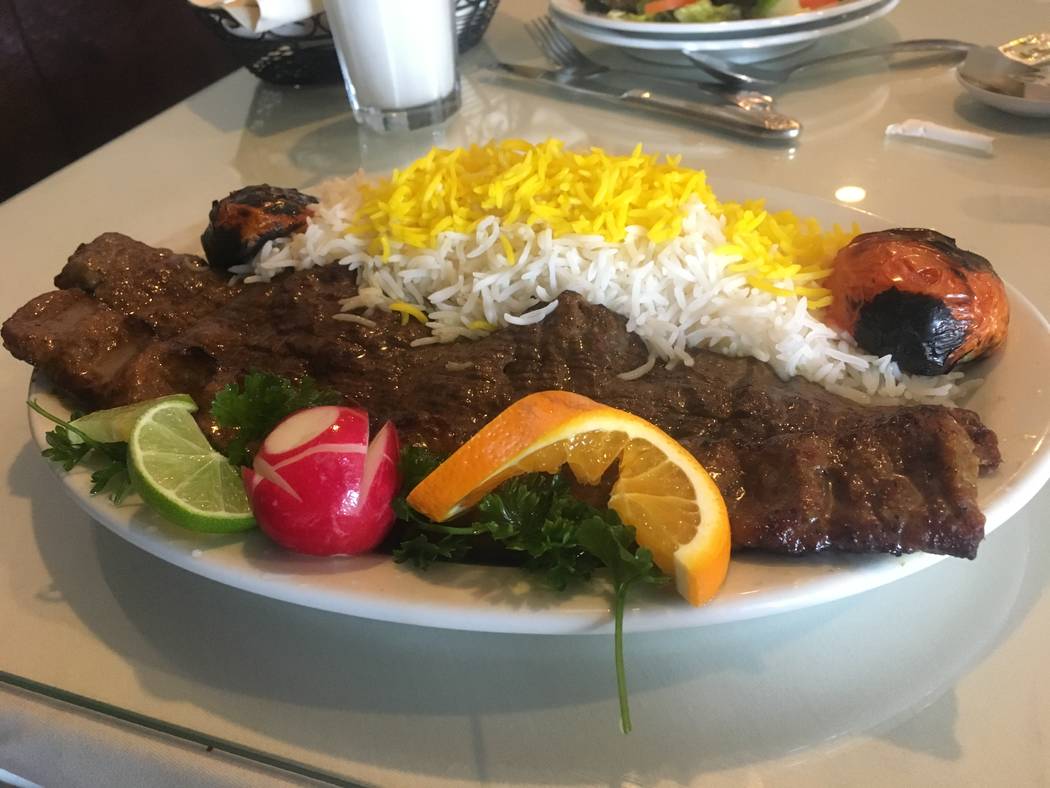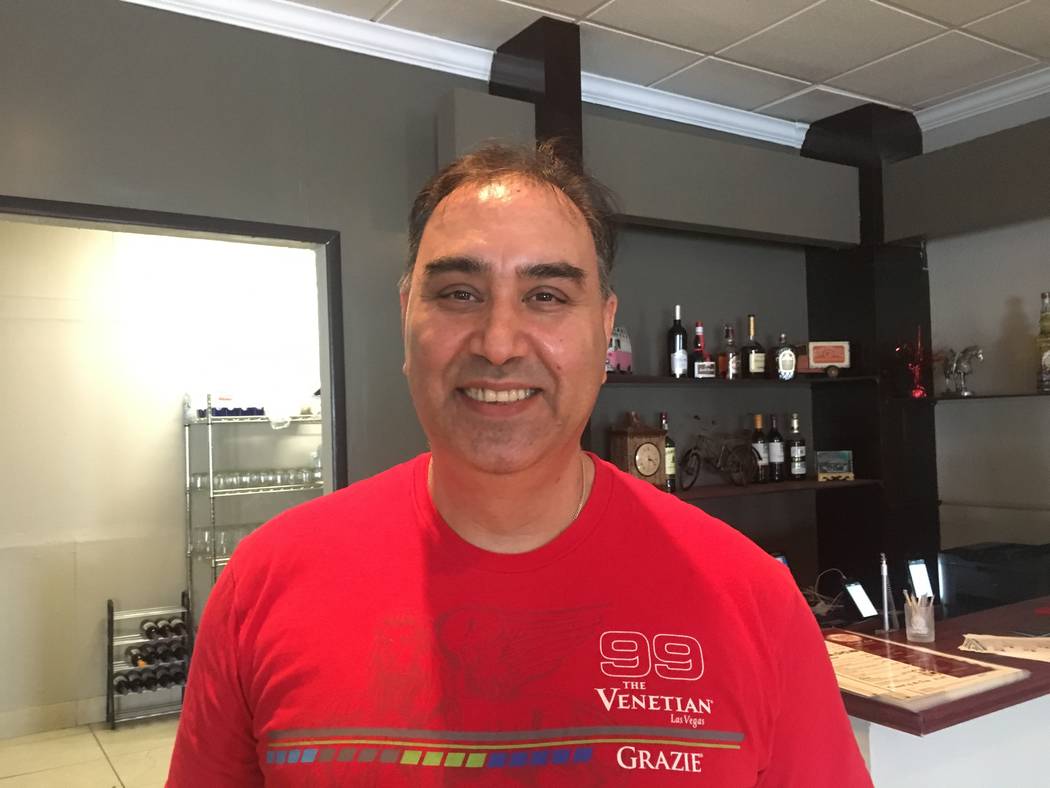 Diners at the American Gypsy Cafe can thank Los Angeles traffic for the new Persian restaurant in the east valley.
Owner Tony Gordy has owned restaurants for 26 years. His most recent, Kola Farangi, was a kabob and Chinese eatery in Los Angeles.
Gordy decided to move to Las Vegas in 2014 with his wife, Fina, who's the co-owner of American Gypsy Cafe.
"LA was too crowded, too expensive," he said. "It took two hours to get to my job, two hours to get back … here, there's no stress. Everything is cheaper."
American Gypsy, at 2790 E. Flamingo Road, Suite A, officially opened in March after a soft opening in February. Popular dishes include the koobideh kabob — grilled, marinated chicken or beef ($9.95) — and the barg kabob, a skewer of marinated fillet mignon ($17.95). Both are served with grilled tomato and basmati rice.
Appetizers include Persian dishes such as hummus ($4.95), falafel ($5.95) and dolmeh: grape leaves stuffed with seasoned rice ($4.95).
The restaurant also serves the Persian beverage doogh, a bubbly, minty yogurt drink ($2.95). Desserts vary by day and include tiramisu and more exotic dishes such as zoolbia and bamiyeh, deep-fried dough desserts soaked in a honey syrup.
American Gypsy might expand its menu, Gordy said. He said he sees a lot of Hispanic customers in his restaurant, oftentimes with children who are unsure about trying new foods.
"I'm thinking about adding Mexican to the menu," Gordy said. "We try to set up this one first, and then add different stuff later."
The restaurant seats up to 180 people and offers a place to host events, as well as catering and family-style dining ($40 for up to five people). Gordy said some of his largest crowds come in on Saturday nights, when the restaurant brings in belly dancers.
Contact Bailey Schulz at bschulz@reviewjournal.com or 702-383-0256. Follow @bailey_schulz on Twitter.
American Gypsy Cafe
Where: 2790 E. Flamingo Road, Suite A
Hours: 11 a.m.-10 p.m. Sundays through Thursdays, 11 a.m.-11 p.m. Fridays and Saturdays
More information: 702-799-0336 or americangypsycafe.com
2790 E Flamingo Rd Ste A, Las Vegas, NV 89121