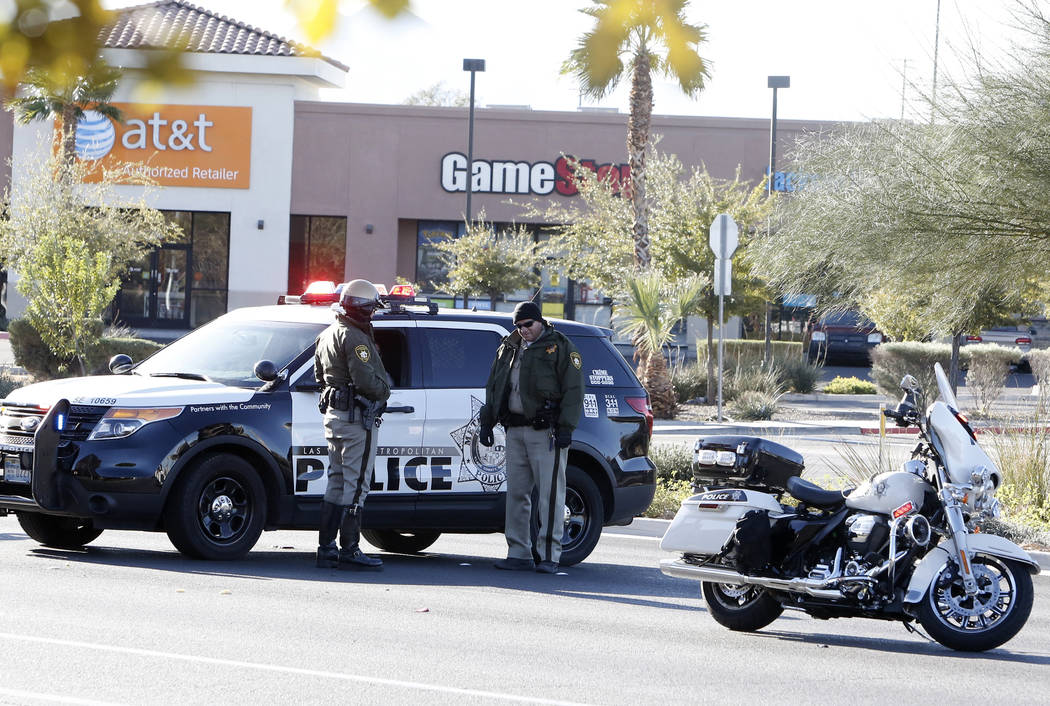 A woman was hospitalized Tuesday morning after she was hit by a pickup in the east valley.
The crash was reported just after 6 a.m. at Boulder Highway and Nellis Boulevard, according to Metropolitan Police Lt. David Gordon.
The woman was crossing Boulder Highway when she was struck by a Toyota pickup traveling north, Gordon said.
As of 7 a.m. her condition was still being evaluated.
Gordon said police do not suspect the driver of the pickup was impaired.
The crash and investigation should cause traffic delays in the area, he said.
This is a developing story. Check back for updates.
Contact Max Michor at mmichor@reviewjournal.com. Follow @MaxMichor on Twitter.
Boulder Highway and Nellis Boulevard, las vegas, nv