UNLV Rec Center serves as pickup basketball hub
Updated July 31, 2017 - 11:17 am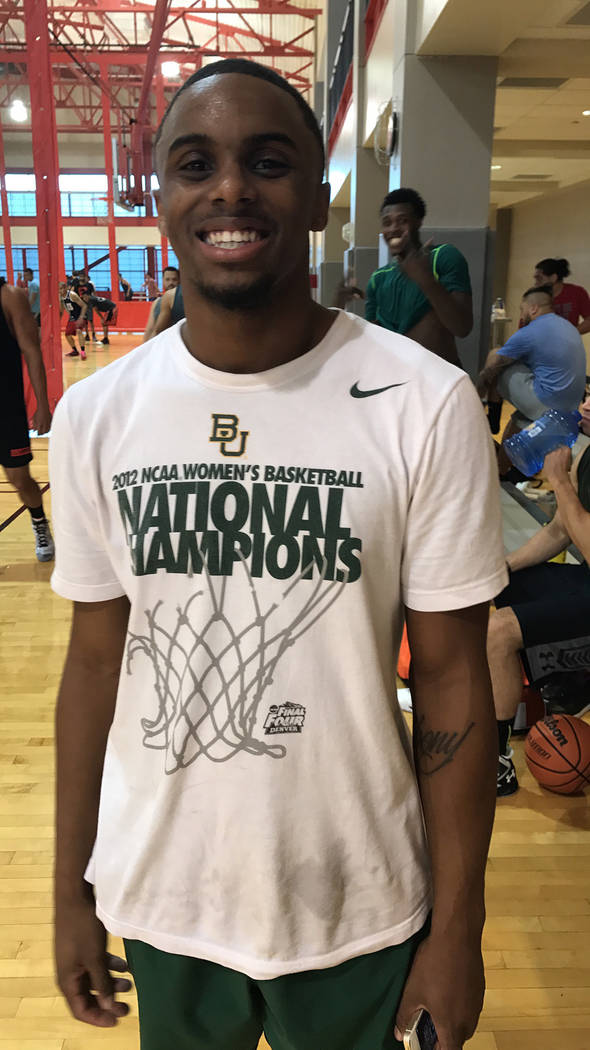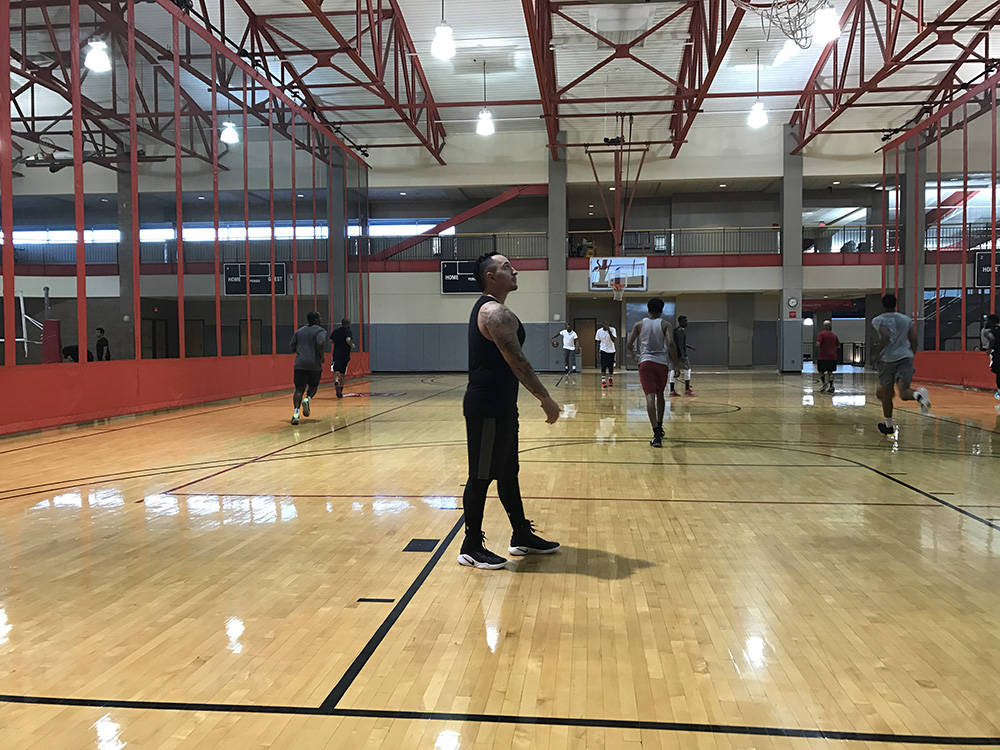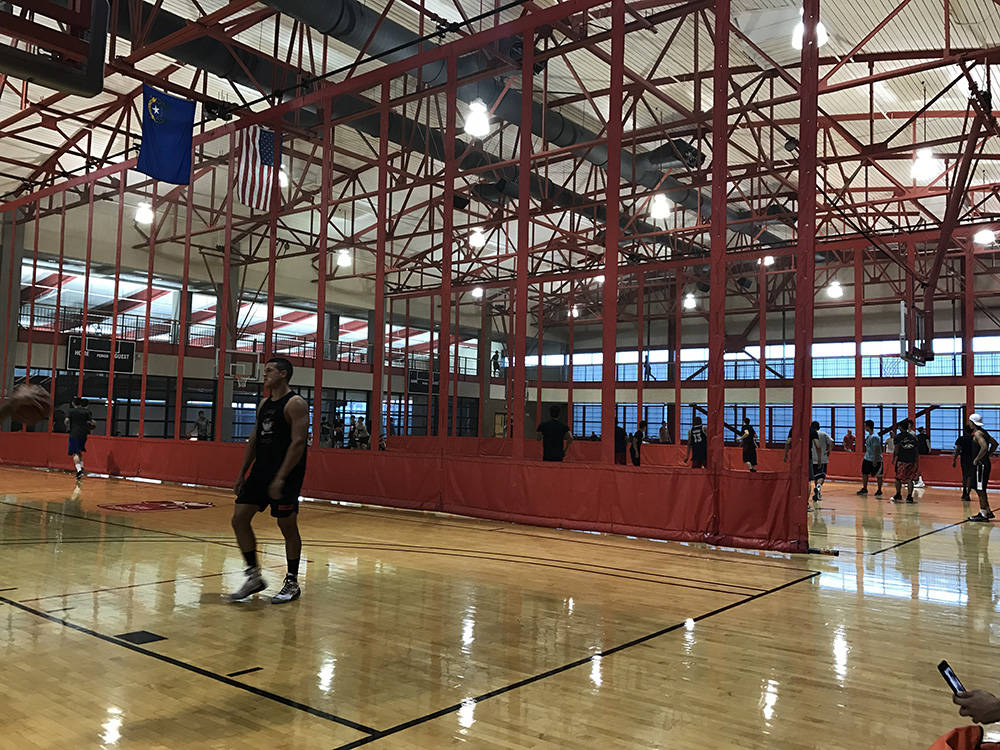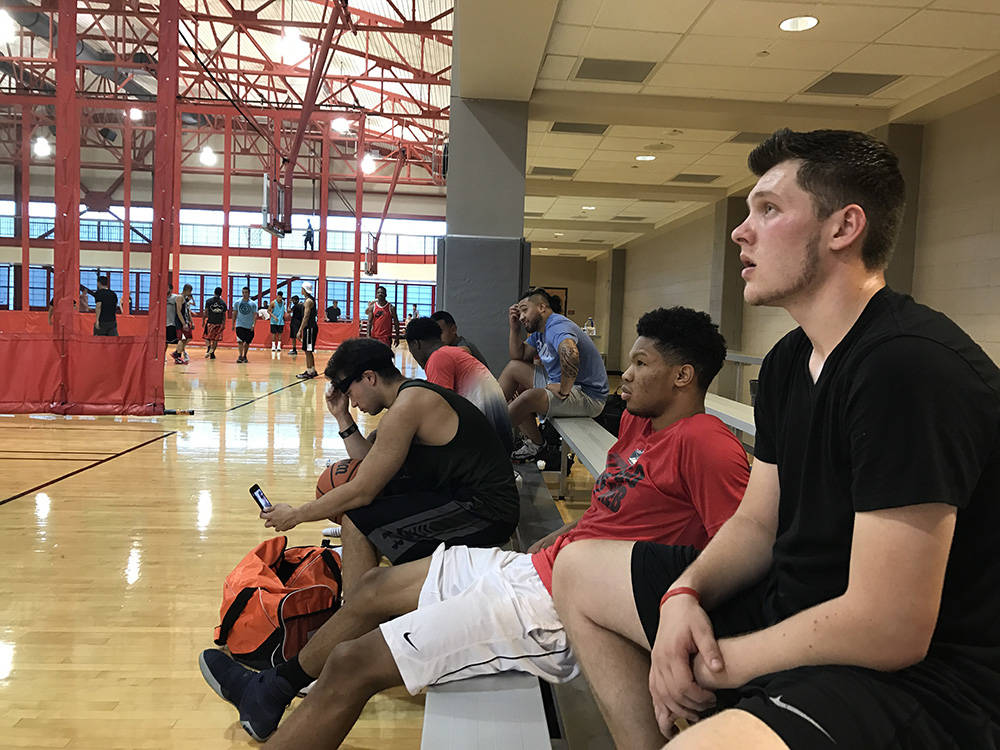 Kahyree Fisher paced near the basketball courts on the third floor of UNLV's Student Recreation and Wellness Center, and gathered four other players to join his five-man team.
The group waited about 10 minutes for a pickup game to finish on one of the four available courts, replaced the losing team and started the next game.
It was just another Tuesday night in July, and finally, Fisher was in his element.
"I come up here all day," said the 21-year old Fisher. "This is what I do."
Center employee Alan Golik estimated that more than 15o people play pickup basketball at any given time at UNLV and said that "during prime time, from 5 to 10 p.m., you'll probably have to wait at least half an hour (to join a game).
"A lot of people come into (the center) just to play basketball," said Golik, who studies marketing at UNLV. "Some stay for a few hours. Some stay for the whole afternoon."
Using the center is free for UNLV students and $25 a month or $10 a day for others.
Games are played to 15 by ones and twos — traditional three-pointers count as two-point baskets, and two-pointers are worth one point — and typically last about 15 minutes. The victorious team maintains its spot on one of the four courts, and a new five-man lineup gets its crack at dislodging the winners.
Fisher, who grew up in Reno, moved to Las Vegas to live with his mother and started playing basketball at the center when he was 18.
He spends seven days a week on the UNLV courts now and said the competitive nature of the games helped him hone his skills.
Fisher plays basketball for Imperial Community College in California during the school year — and credited his development to the pickup culture at UNLV.
"(There's) a lot more diversity. A lot of people come from overseas … just to play," Fisher said. "This changed my whole game and my whole outlook on basketball. It helped a lot."
Stan Moore, 24, counts himself as one of Fisher's close friends and said UNLV is the ideal place to play basketball in Las Vegas.
Moore, who graduated from UNLV, started playing at the center when he was a student and still plays five days a week.
"When the students are here, it's almost impossible to play beacuse there's so many people trying to play at once," Moore said. "It's extremely competitive. If you lose, you have to wait like six games to get back on because there's so many people trying to play and it's so easy to lose up here."
Golik said pickup basketball has created communities and friendships at UNLV, and "if they're community members and they play games here, they've gotten to know a lot of people."
Contact Sam Gordon at sgordon@reviewjournal.com. Follow @BySamGordon on Twitter.
Student Recreation and Wellness Center
Where: 4505 Maryland Parkway
Hours: 6 a.m.-9 p.m. weekdays, 8 a.m.-9 p.m. Saturdays, 10 a.m.-9 p.m. Sundays
More information: 702-774-7100