5 of 7 Clark County School Board trustees unresponsive on Broken Trust series
Updated May 26, 2017 - 6:47 pm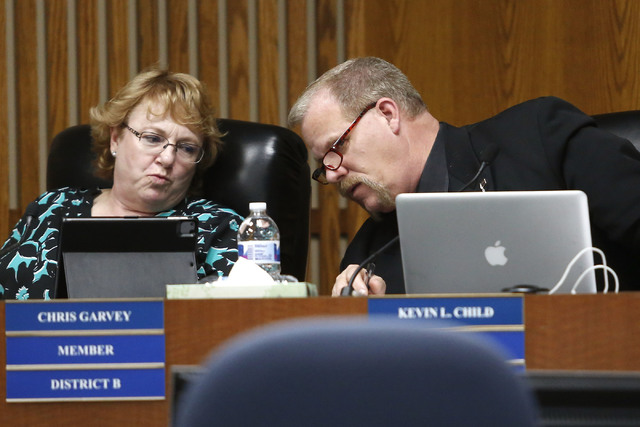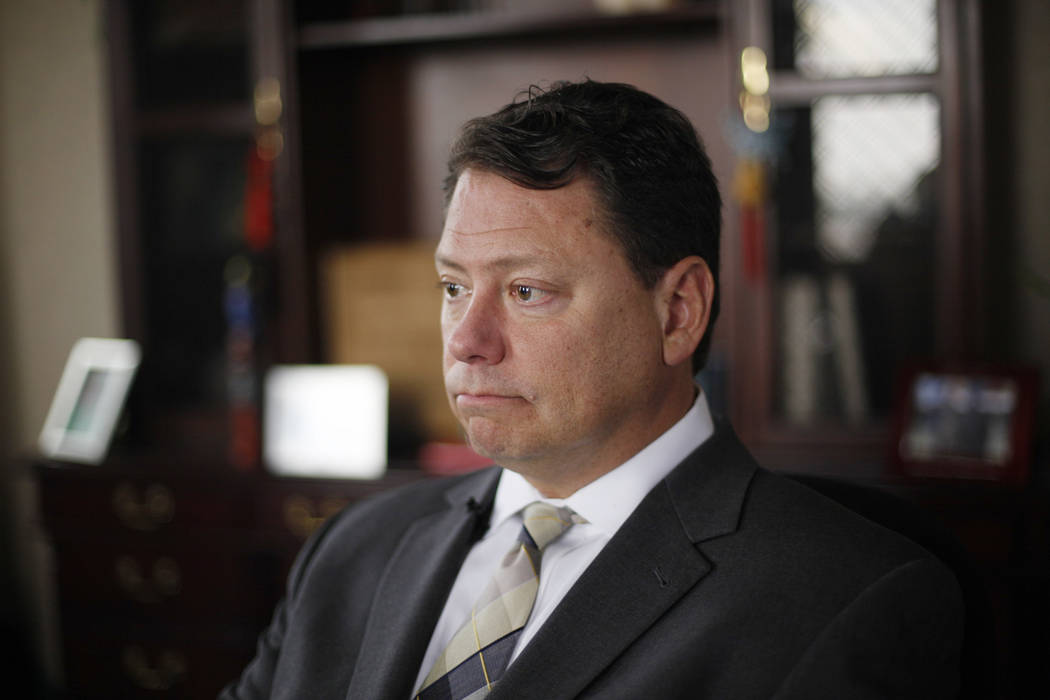 Only two of seven Clark County School Board trustees have responded to the Las Vegas Review-Journal's three-part series on sexual misconduct in schools, an investigation that highlighted the system's yearslong failure to adequately address inappropriate conduct by staff.
The two trustees who responded said they hadn't read the entire series, which was published this week.
The series found sexual misconduct to be systemic and largely attributable to three problems: restrictions in the Clark County School District's contract with the teachers union, flawed background checks and inadequate training that lags behind other large urban school districts.
Public concern has been growing over inappropriate behavior between Clark County School District staff and students because 11 staff members have been arrested on suspicion of sexual misconduct since July. That's more than the number of cases reported by some of the nation's largest districts — Miami reported three arrests this school year, and Los Angeles recorded two.
Trustees Erin Cranor, Carolyn Edwards, Lola Brooks, Deanna Wright and Linda Young did not offer comment in response to calls from the Review-Journal on Friday.
Trustee Chris Garvey said Thursday that the district's push to hire teachers may have contributed to the problem.
"We need to be looking at every single possible way that we can put in safeguards so that we know we've done our absolute best to not let this happen," she said.
She said other matters, such as the district's reorganization, probably delayed the creation of an overdue social media policy.
But staff members should have their reputations protected from wrongful accusations, in which case the accusation should be expunged from their personnel files, Garvey said.
"When you have, though, other issues that are questionable, that needs to be left in there," Garvey said of recording possible inappropriate behavior in staff members' personnel files. "We need to be looking at that on a case by case (basis), and using common sense when it comes to that."
Trustee Kevin Child said the district is being proactive to address the matter. An internal working group will come up with a new sexual misconduct policy.
"We've got people out there, and they do the wrong thing, but it's not everyone," Child said Thursday. "But out of the 40,000 employees, that one person hurts those people, which is a shame. Because it's such a great profession."
Child said he "glimpsed" the Review-Journal stories and called them "kind of one-sided." He said the district needs to meet with Gov. Brian Sandoval on the issue.
A district spokeswoman said Superintendent Pat Skorkowsky was unavailable for comment.
Steve Canavero, state superintendent of instruction, said he appreciated the in-depth look at the issue, which highlighted differences — and also overlaps — between background checks conducted by the state Office of Educator Licensure and the Clark County School District.
"Deputy Superintendent Dena Durish and Educator Licensure Director Jason Dietrich look forward to continued partnerships with policymakers, district personnel, teachers/administrators, educator preparation programs, community stakeholders and national partners to develop systems that promote ethical and professional conduct by all licensed and non-licensed school staff to ensure the safety and wellbeing of our students," Canavero said in a statement.
In a statement, Mari St. Martin, a Sandoval spokeswoman, said protecting students was paramountly important.
"Protecting our children and ensuring that students have safe and healthy learning environments must be the top priority for anyone associated with Nevada's education system. The Governor is committed to working with anyone who brings policies or ideas forward that help enhance and ensure the safety of our students in our schools."
Contact Meghin Delaney at mdelaney@reviewjournal.com or 702-383-0281. Follow @MeghinDelaney on Twitter. Contact Amelia Pak-Harvey at apak-harvey@reviewjournal.com or 702-383-4630. Follow @AmeliaPakHarvey on Twitter.
CCSD parent or teacher? Take our polls
 
Poll for parents:
 

Poll for teachers:
 

We are interested in your comments, questions or tips regarding the Broken Trust series. Call 702-383-0323 to leave a voice recording, or reach us by email at brokentrust@reviewjournal.com.