CCSD bidding disparity remains, study says; minorities get fewer dollars
Updated May 18, 2023 - 9:47 pm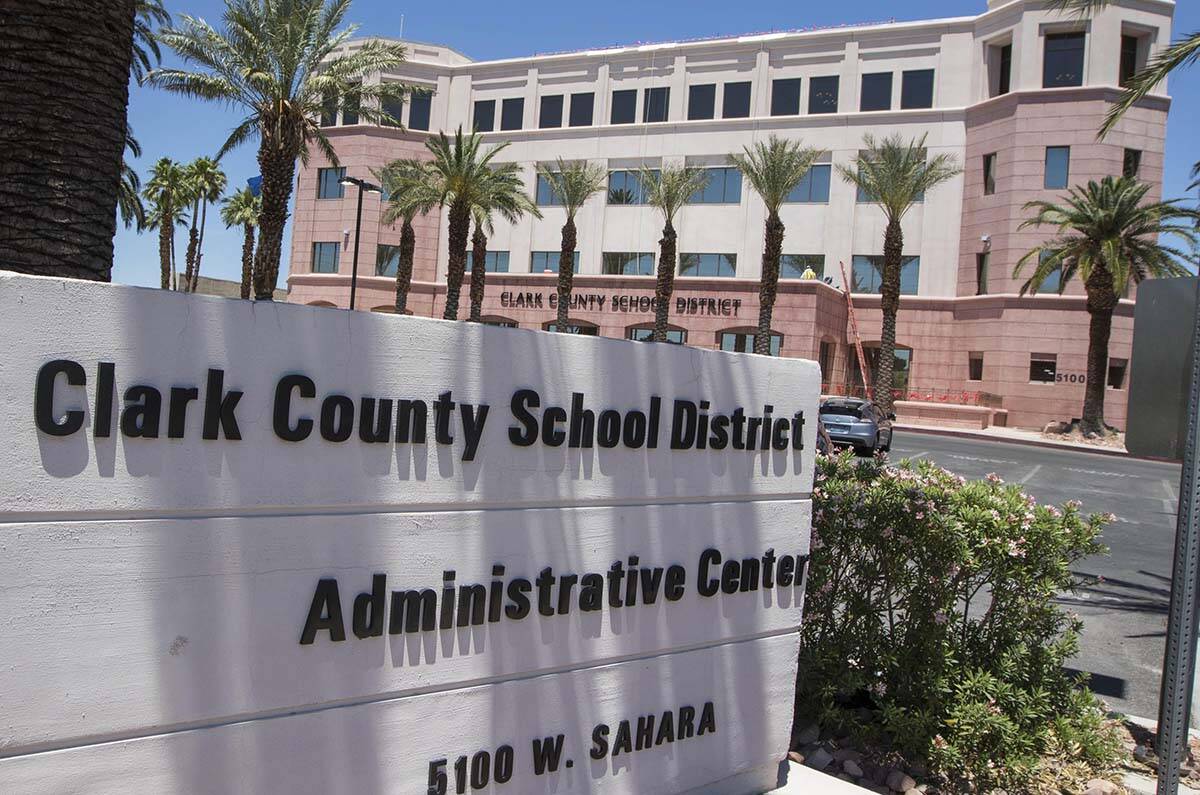 A study looking into contract bidding in the Clark County School District found that the district has taken steps to promote equity, but disparities remain for minority-owned and woman-owned businesses.
The School Board heard a presentation Thursday on the study results, but didn't take action.
The district contracted last year with national consulting firm Keen Independent Research for the study, which cost $299,928.
"We commissioned a review of our procurement practices to ensure we are reaching available contractors and businesses in our community," Superintendent Jesus Jara said in a news release earlier this month.
Jara told trustees on Thursday the disparity study was requested by the board, which saw the need when looking at the district's procurement processes.
It's always tough "looking under the hood" and having an outside party do it because they're more critical and objective, Jara said, but it gives the district a great opportunity for growth.
Keen Independent Research conducted a study of Southern Nevada businesses and looked at thousands of district contracts and subcontracts from fiscal years 2017 to 2021.
About 20 percent of the district's contract dollars went to minority- and woman-owned businesses, according to the report.
The consulting firm found that if there was a level playing field, 27 percent of district dollars would have gone to those businesses.
Utilization was "less than what would have been expected based on the availability analysis," the report says.
The report also notes substantial disparities for district construction and A&E subcontracts, referring to architectural and engineering services, with only 10 percent of dollars going to minority-owned and woman-owned businesses.
That's less than the 26 percent that would be expected based on availability.
Comments from 170 business owners and others expressed challenges such as "good ol' boy" and closed networks, negative stereotypes and double standards, and access to capital and bonding.
Trustee Katie Williams said she likes the study, but her concern is the time the School Board puts into studies about topics that are "purely operational," saying it takes the board's focus off students.
"Our role is students. Our role is policies for students," she said.
Trustee Lola Brooks said she's pretty sure it's the first time the district has done a disparity study and called it a long time coming.
The board has heard from people testifying about disparities, she said, and it's valuable to now have it mapped out where disparities exist and that she's looking forward to using that information to move forward.
Other meeting items
During their meeting, trustees also:
Authorized four law firms to conduct litigation against various social media defendants like Instagram and TikTok. The agreement is with law firms Wagstaff & Cartmell; Beasley, Allen, Crow, Methvin, Portis & Miles; Goza & Honnold; and Kirton McConkie.
Attorneys will receive 33 percent of any settlement amount the district receives, according to an attorney-client agreement.
Adopted the 2023-2024 final budget, totaling $3.2 billion. There weren't any major changes compared with the tentative budget, which trustees approved in April.
Chief Financial Officer Jason Goudie said the state's legislative session is still underway and "virtually nothing concrete has changed" since the district's tentative budget was submitted 45 days ago.
Jara said one of the budget priorities identified in community conversations was employee compensation and the district's budget presentation aligns with that.
Other priorities include facilities and addressing deferred maintenance, he said, as well as mental health support for students.
Contact Julie Wootton-Greener at jgreener@reviewjournal.com or 702-387-2921. Follow @julieswootton on Twitter.