Colleges step up to help students of closed Brightwood College
December 10, 2018 - 12:15 pm
Updated December 10, 2018 - 5:19 pm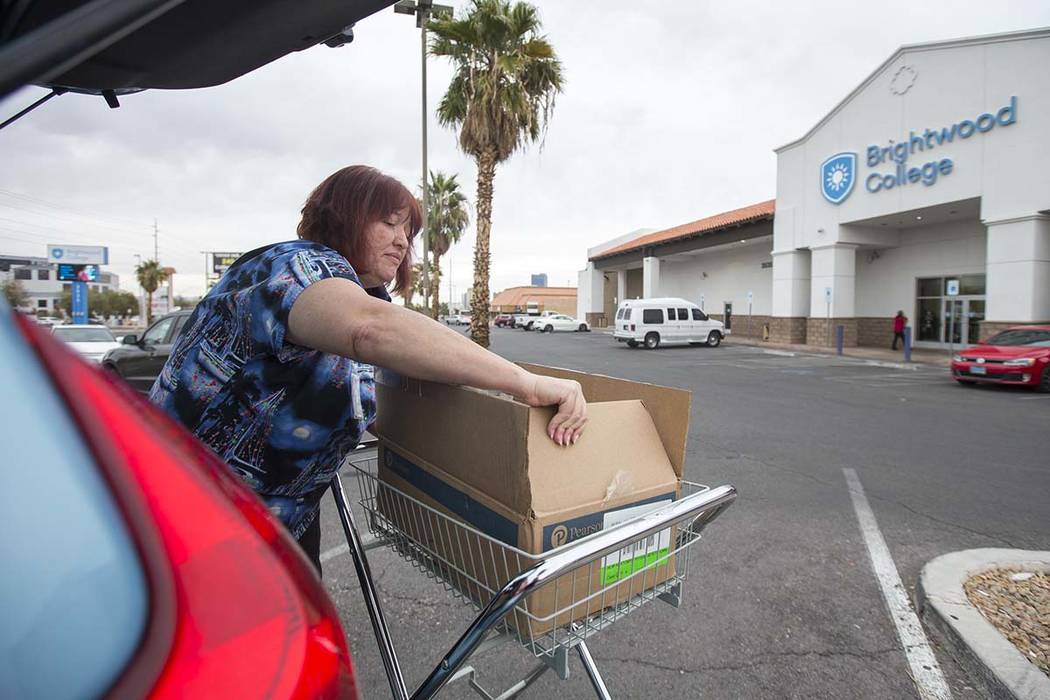 At least four area institutions are stepping up to help students who were displaced by last week's sudden closure of Brightwood College, a private for-profit nursing school.
Brightwood College on Sahara Avenue — which has also been known as Professional Careers, Inc., Heritage College and Kaplan College since 1990 — was one of many campuses nationwide shuttered by Education Corp. of America last week. The Las Vegas campus offered seven certification programs, including medical billing and coding, medical assistant, X-ray technician and practical nursing.
About 670 students attended the Las Vegas campus last year, according to the National Center for Education Statistics, which relies on data reported to the U.S. Department of Education. Tuition was more than $16,000 for the 2017-18 academic year.
Since the closure, officials from Milan Institute Las Vegas, Northwest Career College, DeVry University and College of Southern Nevada have all said they're willing to try to help students continue on their career paths.
"CSN will assist students with the admissions process and evaluate transcripts on a one-on-one basis to determine what credits may be transferable," CSN spokesman Richard Lake said last week. "Although Brightwood was not a regionally accredited Institution and all credits may not transfer, every effort will be made to ensure each Brightwood student receives a full transcript review to maximize the number transfer credits. We expect to have full details about this process available soon."
Officials with DeVry and Northwest Career said they were also meeting with students individually to help them navigate the process.
On Monday, Attorney General Adam Laxalt laid out steps for students who took out loans or any other types of financial aid to pay for their education at Brightwood.
If students do not plan to transfer their credits to another institution, the AG's office said, they may be eligible to receive a "closed school discharge" of outstanding federal student loans. Students should apply through the U.S. Department of Education.
There may be a similar option for students who took out private education loans, but Laxalt's office directed students to inquire directly with those lenders.
The sudden closure sent students scrambling nationwide, as Education Corporation of America owns more than 75 Brightwood campuses across the U.S. and enrolls at least 20,000 students in mostly certificate-granting professional disciplines such as cosmetology, culinary arts and medical and dental assistant programs.
The company has previously had financial troubles, according to the publication Inside Higher Ed, and recently launched a lawsuit against the U.S. Department of Education trying to maintain access to federal student aid. The lawsuit was dismissed.
Contact Meghin Delaney at 702-383-0281 or mdelaney@reviewjournal.com. Follow @MeghinDelaney on Twitter.