MGM partnership will pay for employees to go to college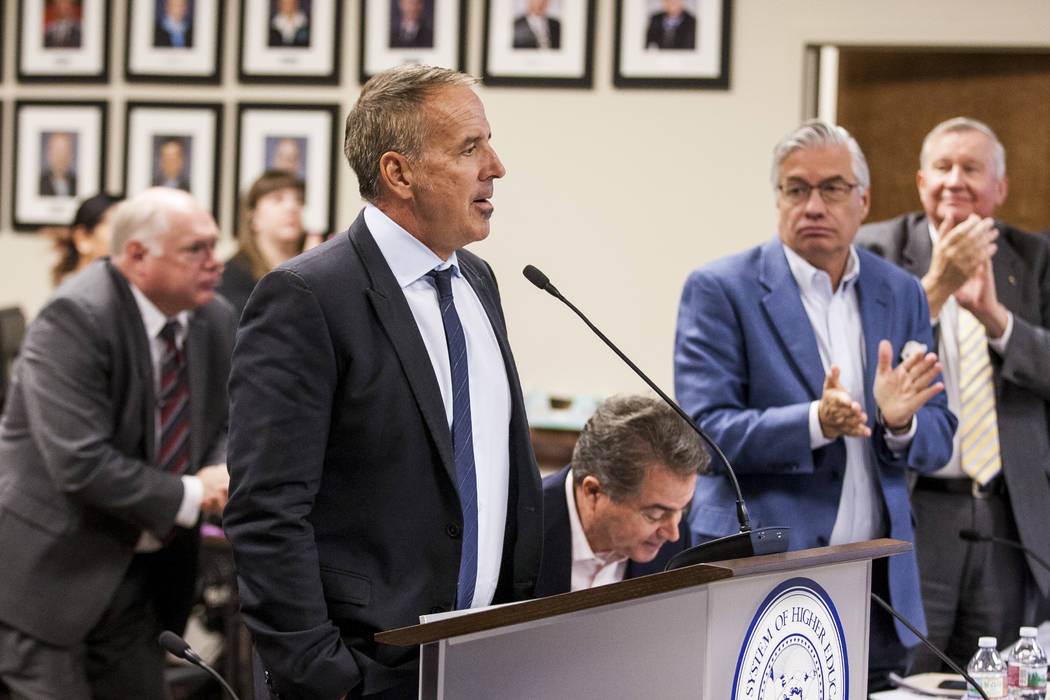 Nevada's higher education system will unveil a program Friday that makes college more accessible and affordable for more of the state's residents.
The new MGM College Opportunity Program will cover the cost for MGM employees to enroll in distance education programs at any of the state's seven public schools.
The catalyst for the collaboration is the Starbucks College Achievement Program, where Starbucks employees can take courses at Arizona State University and be reimbursed for their education.
But Nevada's program has a broader reach, as employees of MGM Resorts International — the state's largest employer — can access any school within the Nevada System of Higher Education.
"Providing students access to programs across the entire state of Nevada will send a strong message that the NSHE/MGM partnership exemplifies the state's commitment to significantly improving Nevada's college attainment rate," the program proposal reads. "This partnership will not only change the lives of participating MGM employees, but we know from state and national data that first generation students who succeed in college change the educational trajectory for their entire family and further insulate themselves from economic downturns in the future, thereby strengthening a family's economic resilience and the state as a whole."
Chancellor Thom Reilly will seek approval for the program at a special meeting of the state Board of Regents on Friday. Neither Reilly, nor representatives at MGM, are commenting on the proposal until Friday, according to an NSHE spokesman.
According to the proposal, students who enroll will pay the base registration fee and a "distance education fee" that is in lieu of all other mandatory fees traditionally paid by NSHE students. MGM will cover the remaining fees after all other state and federal aid has been applied.
Proposed eligibility requirements include a minimum amount of service to MGM both before and after the completion of a degree program. The program will also limit participation to MGM employees who do not already have a degree at the level they are seeking. Those who want to participate must enroll in a certificate or degree program, and cannot take courses without a degree goal.
Eligible MGM employees can participate beginning fall 2019. Following implementation, NSHE institutions will begin to work with MGM Resorts to develop additional online degree and certificate programs aligned with workforce needs.
Contact Natalie Bruzda at nbruzda@reviewjournal.com or 702-477-3897. Follow @NatalieBruzda on Twitter.