Regents hire new president for Nevada State College in Henderson
Updated April 30, 2021 - 10:53 am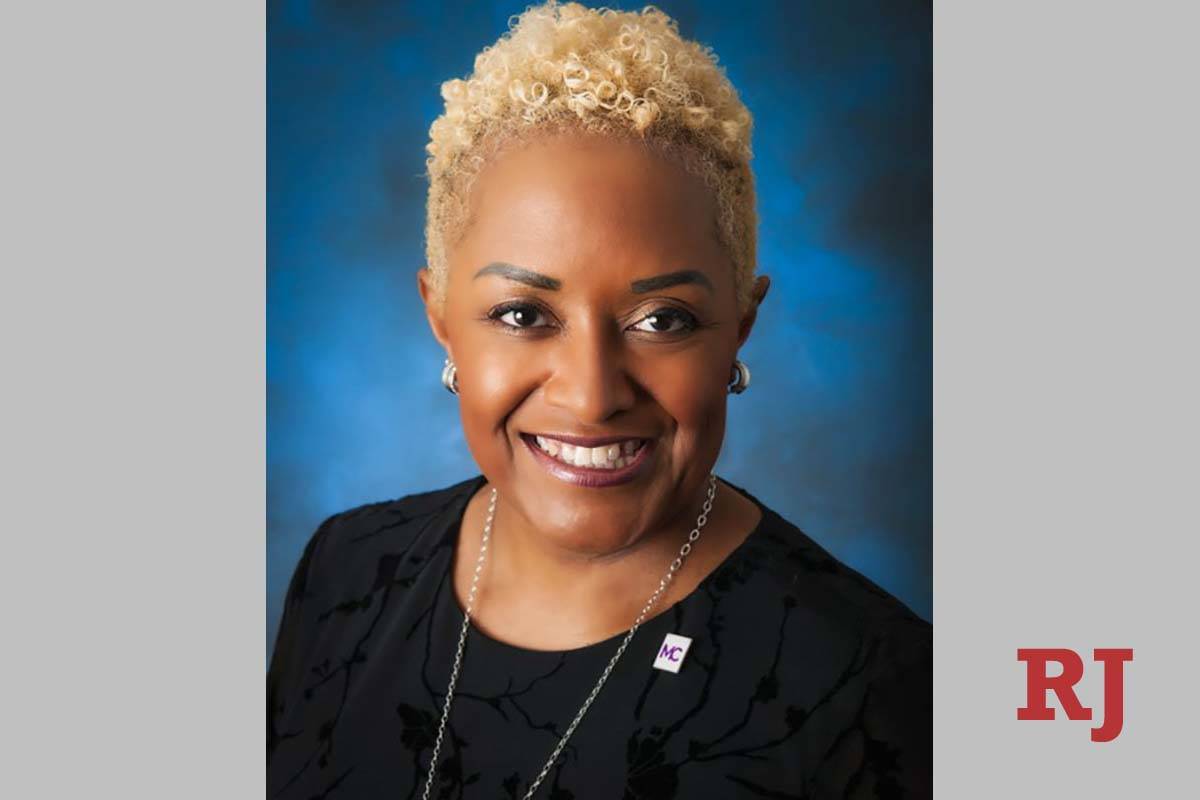 DeRionne Pollard, who is president of the three-campus Montgomery College in Maryland, was hired Thursday as the next president of Nevada State College in Henderson.
After more than an hour of discussion, the Nevada System of Higher Education's Board of Regents approved hiring Pollard under a four-year contract. Regent Patrick Boylan voted no on the hiring decision, but regents unanimously approved the contract terms.
Boylan raised concerns about news reports five years ago in which allegations were raised about Pollard's on-the-job travel expenditures. A report released in 2017 by Montgomery County's inspector general concluded there was no evidence of wrongdoing.
Pollard told regents she is deeply grateful for the opportunity to lead Nevada State College, which opened in 2002 and has more than 7,000 students.
She said there are few things she knows for sure, but education is truly the only thing that can transform a life, family and community. "I'm a living witness of that, and I live that each and every day."
Pollard's contract begins Aug. 16 and continues through Aug. 15, 2025. Her annual base salary will be $367,273. She also will receive a $15,000 yearly housing allowance, $8,000 yearly car allowance and $5,000 yearly host account.
She will be the first permanent Black woman president at Nevada State College and for Nevada's higher education system, according to NSHE.
The hiring decision comes after a full day of interviews with four finalists Wednesday at Nevada State College's Rogers Student Center. A search committee recommended Pollard should be hired.
President Bart Patterson is leaving the position when his contract wraps up at the end of June. He has been on the job for a decade and announced in March 2020 he would step down.
NSHE conducted a nationwide search for a new president and received 92 completed applications.
Other finalists were Hubert Benitez, vice president for strategy and innovation at Rockhurst University in Kansas City, Missouri; Susan Borrego, educational leadership professor and former chancellor at University of Michigan-Flint; and Shari McMahan, provost and vice president for academic affairs at California State University, San Bernardino.
Pollard is a highly respected administrator and educator, NSHE Chancellor Melody Rose said in a news release. "Her experience boosting student success and creating external partnerships at Montgomery College will serve NSC well."
Pollard has led Montgomery College — which has more than 50,000 students — since 2010. She will be Nevada State College's eighth president, and it will be her third college presidency.
She holds a doctoral degree in philosophy from Loyola University Chicago, with a specialization in educational leadership and policy studies.
Her past job positions include working as president of Las Positas College in Livermore, California from 2008-2010, and several faculty and administrative positions at College of Lake County in Grayslake, Illinois prior to that.
Pollard told regents she chose to apply for Nevada State College's presidency because the college has a compelling mission.
"Nevada State College is a place that I think is unique," she said, and operates in a space that needs to be elevated and amplified. "I am bound and determined that we will be turning up the volume."
As for sitting through a debate about her character Thursday before she was hired, Pollard said she leads from a place of great integrity. "What I will say is just, 'Watch me do the work.'"
She said that after leaving the interview with the search committee Wednesday, she found out her father died. She thanked Rose and the college community for their support.
Pollard also introduced her wife, Robyn Jones, and son Myles, who were attending the meeting in person.
Boylan asked if NSHE will have to supply a body guard for Pollard's protection if she feels threatened and afraid like at her previous school.
Pollard's contract doesn't include security, Rose said.
Rose also said she herself has required personal protection three times in her career due to threats against her life and safety and that of her family.
That has sadly become a much more common occurrence in higher education — particularly affecting those who are visible in their communities and make difficult but necessary decisions, Rose said.
She said she hopes Pollard and every NSHE president is safe and secure while performing their job.
As for why there weren't any Nevadans among the finalists, Rose said constituents overwhelming wanted a national search for a new president.
NSHE was an "enviable position" of being able to select from many nationally-recognized leaders, she said, noting Pollard has a remarkable track record that was unmatched in the candidate pool.
Regent Jason Geddes, who has been on the board since 2006, said it was the 27th president or chancellor search he has been part of and this was one of the best candidate pools he has seen.
Contact Julie Wootton-Greener at jgreener@reviewjournal.com or 702-387-2921. Follow @julieswootton on Twitter.