Debra March wins Henderson mayoral race
Updated April 4, 2017 - 11:39 pm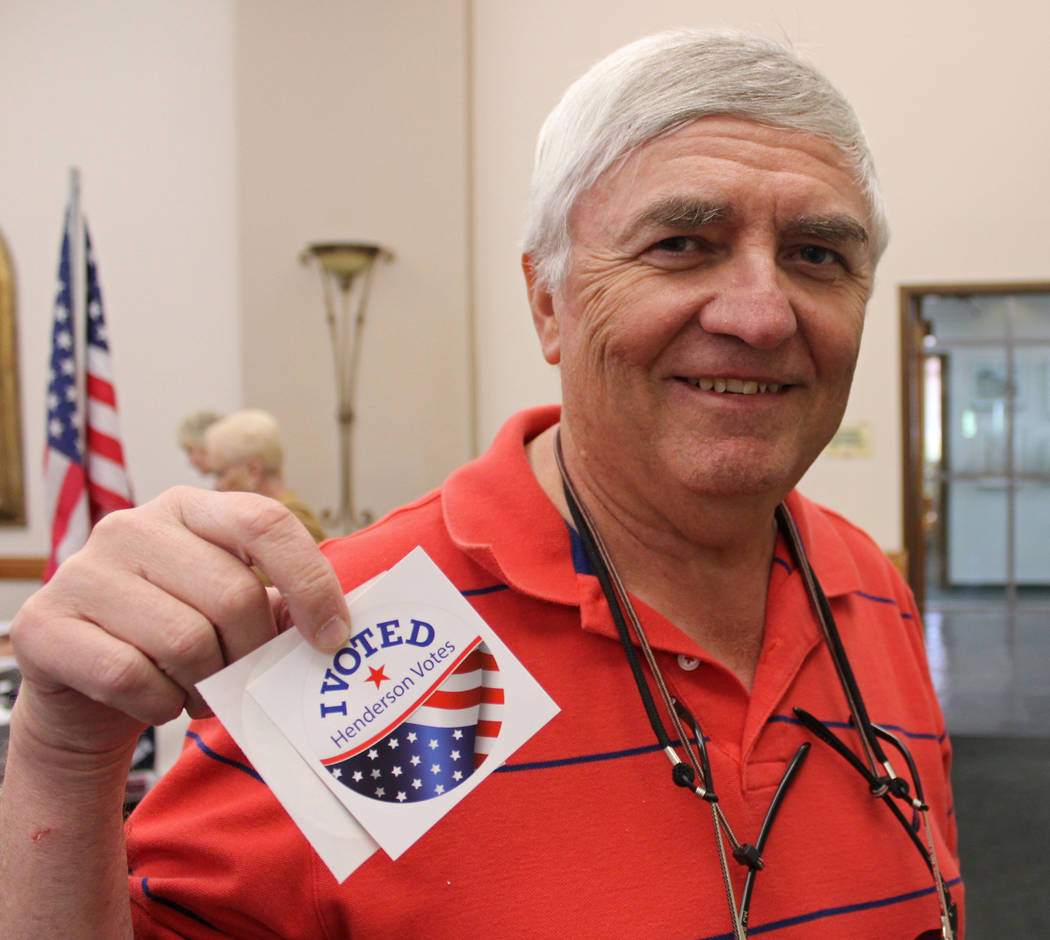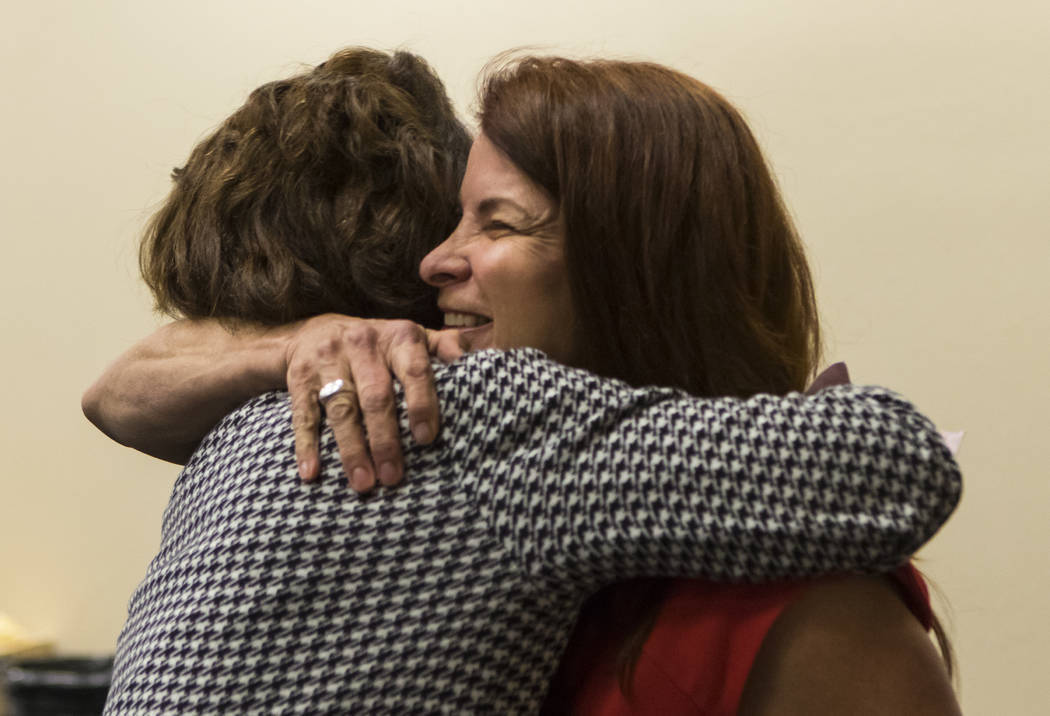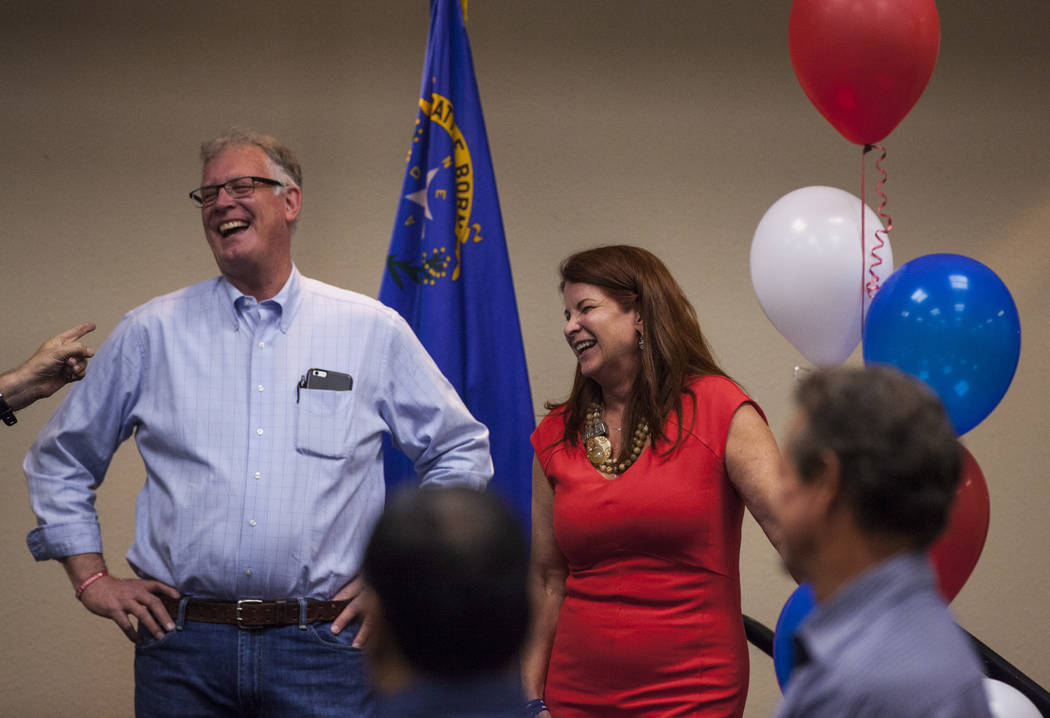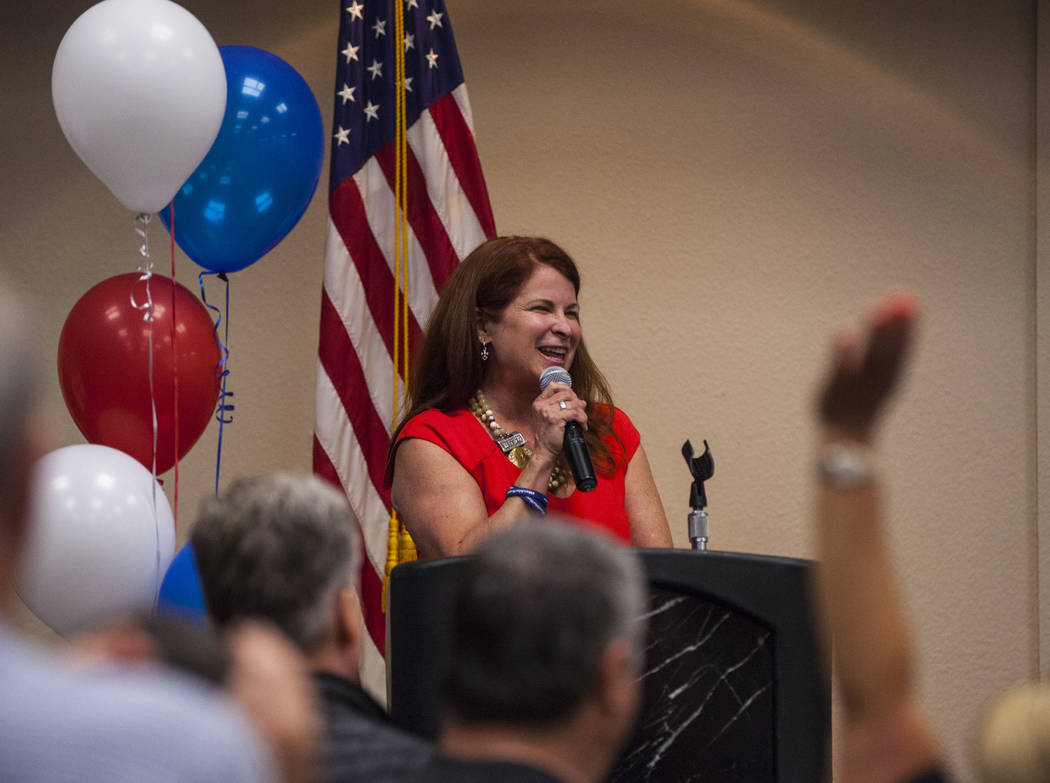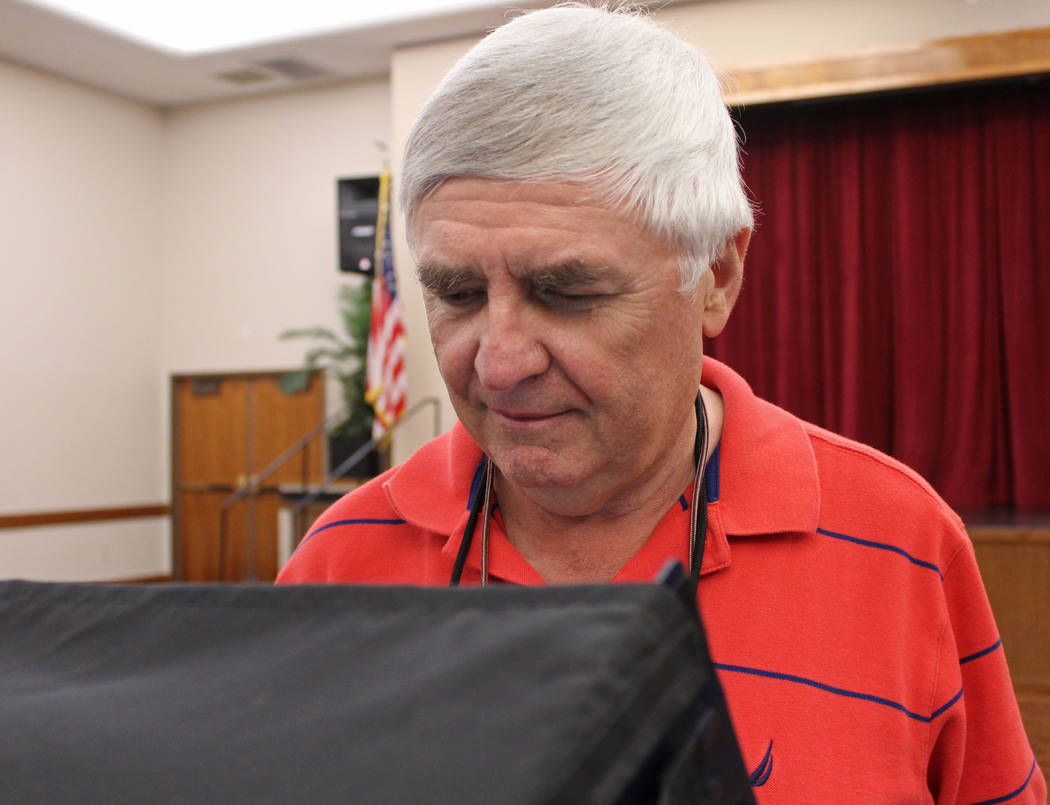 Henderson City Councilwoman Debra March celebrated with hundreds of her closest supporters Tuesday as she cruised to a convincing victory in the city's mayoral race.
As of Wednesday morning, March had more than 55 percent of the vote.
"This is our win. It's not just my win," March said at her election results watch party at the Henderson Convention Center, although ballots were still being counted. "Truly this is a win for all of us. It was a hard and difficult campaign due to misinformation that was spread. I stayed true to my values, and I feel strong about my vision for Henderson and Henderson Strong."
March, 63, was met with loud applause and cheers from supporters, including outgoing term-limited Mayor Andy Hafen and City Councilmembers Gerri Schroder and Dan Stewart.
She was appointed to the Henderson City Council in 2009 and was elected in 2011 and re-elected in 2015.
March's closest competitor, Rick Workman, had received 35 percent of the vote.
"If I don't win, not only will I be disappointed, but so will thousands of other people," said Workman earlier during the day. "A lot of people see the corruption happening in the city by people with strings attached to the money."
March defeated her opponents with the help of a huge financial lead in campaign contributions. By the end of last week, March had $528,988 and had spent more than $400,000 between last year and the first quarter of 2017, campaign expense reports show.
By contrast, Workman, 60, reported the most of any other challenger with $31,558 — a majority of it his own money.
Other mayoral candidates were Anthony S. Csuzi, Angelo R. Gomez, Eddie "Swamper" Hamilton, Crystal Hendrickson and Jerry Sakura. They each received less than 4 percent of the vote.
Leading up to the primary elections, candidates were vocal about the city's growing population and community needs, including crime prevention and economic development — something March is particularly passionate about.
March said she plans to put together a 100-day plan to implement strategies if she's elected.
"I want to focus on transparency and more public engagement," March said. "Through the outreach we did during the campaign process, we heard a lot from the community about what is important to them, including economic development and diversification."
The mayor serves a four-year term and is paid $61,276 per year.
Contact Sandy Lopez at slopez@reviewjournal.com or 702-383-4686. Follow @JournalismSandy on Twitter.
Henderson Mayor
Debra March: 55.04 percent, 11,367 votes
Rick Workman: 35.74 percent, 7,380 votes.
Crystal Hendrickson: 3.46 percent, 714 votes
Angelo R. Gomez: 1.79 percent, 370 votes
Eddie "Swamper" Hamilton: 1.48 percent, 305 votes
Jerry Sakura: 1.21 percent, 250 votes
Anthony S. Csuzi: 1.29 percent, 266 votes
* 100 percent of vote.