Ex-Clark, Silverado teacher with Parkinson's focuses on firsts
October 8, 2018 - 7:25 am
Updated October 8, 2018 - 1:38 pm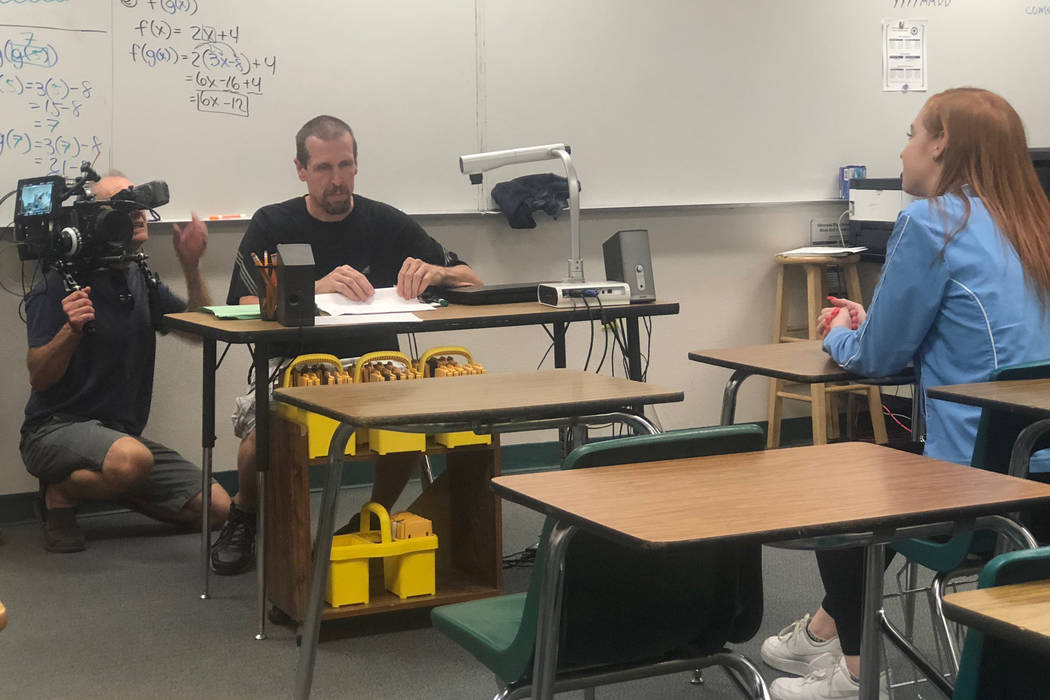 Former Clark County teacher and coach John Cwik ran his final race in November at the Rock 'n' Roll Las Vegas Half-Marathon.
"I didn't necessarily run it like I used to, but I was able to complete it in under four hours," said Cwik, 55. "I've run full marathons faster than that."
Cwik has had to slow down since Parkinson's disease forced him into early retirement four years ago. He has been gradually losing mobility in the left half of his body over the past year.
Cwik, who was profiled in View in 2017, knows the disease will likely kill him, as it did his brother. He focuses on tackling bucket-list items and tries to keep his mind and body active via riding his exercise bike, light dumbbell lifting, yard work and walking his 11-year-old yellow Labrador, Mandy. He also attends community events hosted by the nonprofit support group Friends of Parkinson's.
"I think he's doing pretty well, considering the circumstances," said daughter Cassie Cwik, 15.
Her father is still experiencing firsts, such as last fall's hot-air balloon ride. The pair went to the Albuquerque International Balloon Fiesta in New Mexico in October.
Among his other bucket-list items are traveling around New England to see the fall colors, visiting Hawaii, attending Raiders games in Las Vegas and skydiving with his daughter after she turns 18.
Cwik began teaching math at Clark High in 1986, then moved to Silverado High in 1994 and coached football, track, basketball and soccer. He was diagnosed in 2004, 14 years after his brother Richard's diagnosis. His brother died at 53.
Jerrel Norman, a 24-year-old Silverado graduate, has fond memories of his former precalculus teacher.
"He's one of those really cool guys that really sticks out to when you think of a good teacher," he said of Cwik.
Cwik's best friend, Brian Monaco, who worked with him at both Clark and Silverado, said he admires Cwik's positive attitude.
"There's been some tough times, but he's come out of it pretty well," Monaco said.
Words of wisdom
John Cwik offered advice that he hopes others with Parkinson's disease can learn from:
"Sometimes you have to swallow your pride and ask other people for help."
"Try and understand there's two parts to it. It's a physical and mental (disease)."
"Try to do as much as normally as you can. Even things you can't do normally, still, there's no reason not to do them if you still can."