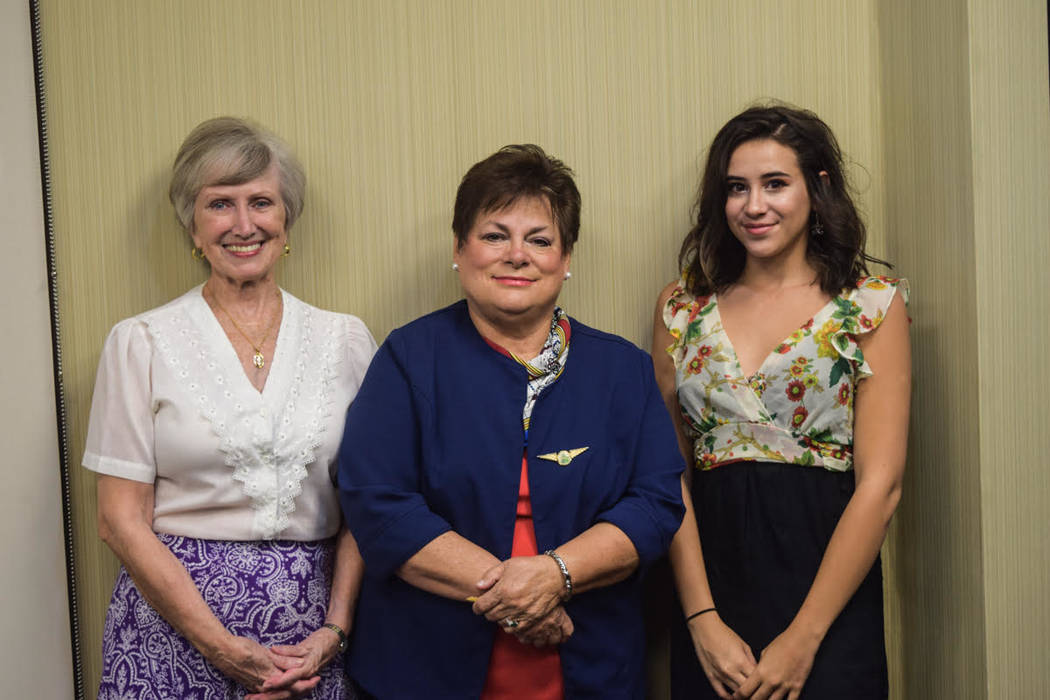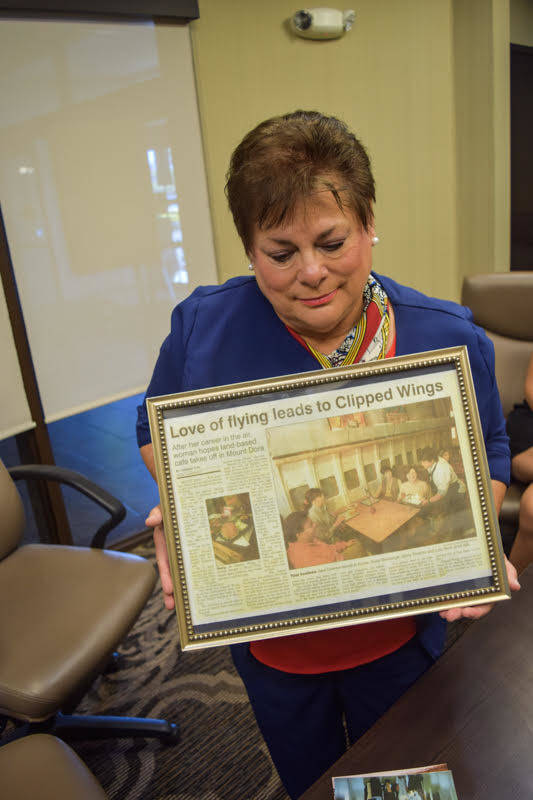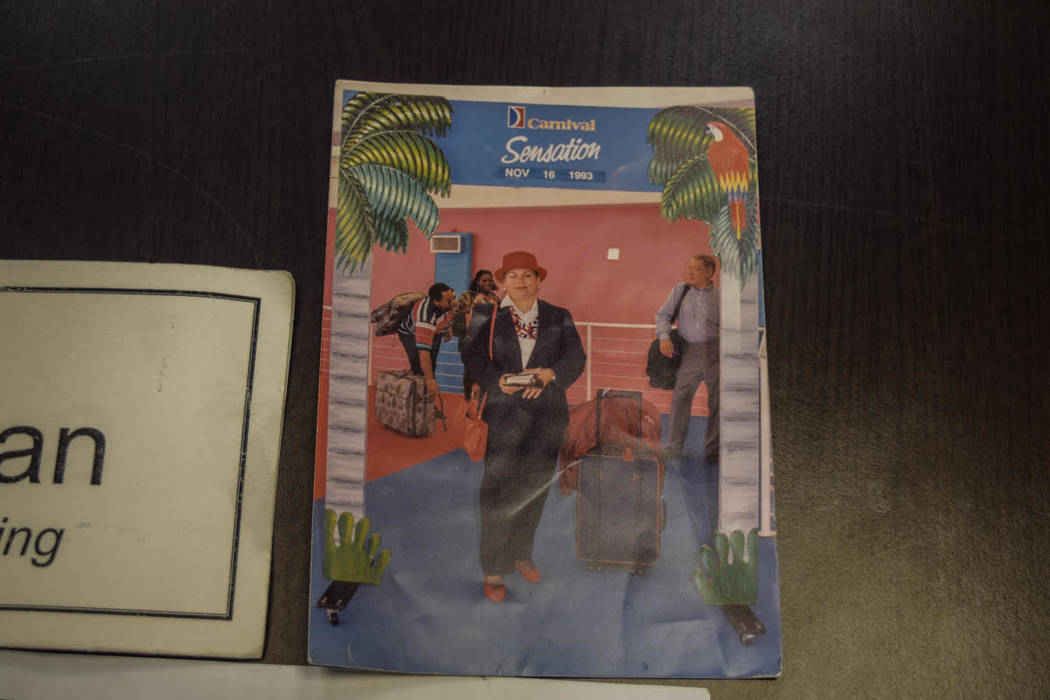 Aspiring flight attendants have a chance to spread their wings with a new training program designed by a longtime flight attendant.
Sara Coleman Pieser's coaching business, Aviation Consultants-Inflight, is set to debut in September. With more than 40 years of experience across 14 airlines, Pieser intends to equip aviation hopefuls with the tools they need to be hired in an industry of increasing selectivity.
"I used to recruit people for the airlines," Pieser said. "When you walk into a room, I can tell you right now if you're flight attendant material or not."
Pieser, now retired at 69, moved to Henderson six months ago to be closer to her daughter.
She saw Vegas as an opportunity to coach aspiring flight attendants how to make an impression on corporate and commercial airline executives. To be eligible to become a flight attendant, a broad spectrum of qualifications is required, both physically and intellectually, Pieser said.
When considering applicants, Pieser said, airlines typically look for those with no piercings or tattoos, a clean, wholesome look and a height between 5 feet 2 inches and 5 feet 8 inches. Enthusiam about the job and a desire to work hard is also desireable, she said.
This competition among applicants makes the flying industry a difficult profession to break into. From 2010-13, Delta Airlines, the world's second-largest air carrier, accepted less than one percent of applicants, according to Bloomberg.
Even so, expectations of in-flight quality of service have slackened over the years, Pieser said.
"The passengers are not as nice as they used to be, and for some reason we're not treating them as nice," Pieser said. "We're lowering the standards for our passengers."
Aviation Consultants-Inflight aims to prepare applicants, especially former flight attendants who wish to return to the field, for international flight attendant programs. Courses, which are specifially geared toward women, will cover pre-employment basics: city codes, plane parts and Federal Aviation Administration regulations, among other material. Courses will be offered every other month, with three weeks of at-home study and a week of in-person classes taught by current and retired airline professionals.
At the end of the five-day training course, Pieser will invite airline recruiting representatives to come to the students' "graduation." The first session of the course is set to begin on Sept. 2.
Aviation Consultants-Inflight secretary Donna Monce joined the business after she met Pieser at their shared apartment building in Henderson.
"I would never in a million years know how to begin to do all the things she's putting together," Monce said. "She's incredibly driven."
Pieser applied to be a stewardess, "as they were called back then," out of high school in the mid-1960s, following the lead of her childhood best friend, whose father was a pilot.
"I ran into Carol in her little snazzy uniform, throwing fake eyelashes and fake nails and hair pieces and all that stuff in her Kmart basket," Pieser said. "I hadn't seen her in awhile and she told me she'd been to New Orleans, to Mardi Gras. I told her, 'OK, I'll do whatever I need to do. Sign me up.'"
After a six-week training course on makeup application, etiquette and serving, the jet set life had Pieser hooked. She started a career at 18 that would eventually have her flying for commercial and private airlines alike, including Pan American World Airways, Eastern Air Lines, National Airlines, Laker Airways and charter airline USA 3000, among others.
She worked her way up to manager of training and director of in-flight for several small airlines. When Pieser partially retired in her 50s, she missed life in the air so much that she opened an aircraft-themed cafe in Mount Dora, Florida, complete with items such as "Turbo-Prop Tuna."
The business only lasted a year, but Pieser intends to use her former cafe as inspiration for a classroom space: a mock hangar with salvaged airplane parts. She aims to enroll 20 students a month before leasing an office and will hold the first classes at a Best Western Plus in Henderson until then.
Pieser's course debuts two years after Allegiant Air opened a Las Vegas training facility for their first class pilots and flight attendants. Flight attendant coaching services are also offered online by various national and international businesses, several of which are located in Florida.
One of Pieser's first students to sign up for the course, recent Liberty High School graduate Taylor Coombes, spent ample time in her chidlhood flying between Las Vegas and Wyoming, where she has family.
"A lot of people say they want to travel and see the world but don't really take any steps to do that," Coombes said. "I have a lot of wanderlust and want to travel, so that's a big part of it."
The course will be taught to FAA standards and will cover 70 percent of the information attendants-in-training learn from the get-go, and they will learn the other 30 percent specific to the airlines when going through the hiring process. During airlines' open houses, there typically are flight attendants who analyze what applicants are wearing, how they speak and if they carry themselves professionally, Pieser said.
After applicants are asked why they want to be a flight attendant, the announcement-reading portion takes place, which trips most people up, Pieser said. Her aim is to make sure her students make a good impression.
"That eliminates a lot of people who don't speak English well and people that are so nervous they can't handle it," Pieser said. "If you can't handle the announcements, how are you going to handle an emergency?"
Once the courses gain momentum, Pieser intends to hold six to eight classes a year in Las Vegas and two classes in Anchorage, Alaska, where she grew up. Before the students' graduation, Pieser will have a portait session in which students wear mock airline uniform.
From there, she will help students apply online and create individual application packages with her recommendation.
"To me, this is the best job in the world, and I want people to have the experiences I've had in my life," Pieser said.
Contact Alex Meyer at ameyer@viewnews.com or 702-383-0496. Follow @alxmey on Twitter.
Aviation Consultants-Inflight
Cost: $1895 with available payment plans. A "bring-a-friend" program in planned, in which a student can receive a $500 credit.
More information: Visit aviationconsultant-inflight.com or call 702-823-5114