Henderson Chief Thedrick Andres takes ceremonial oath of office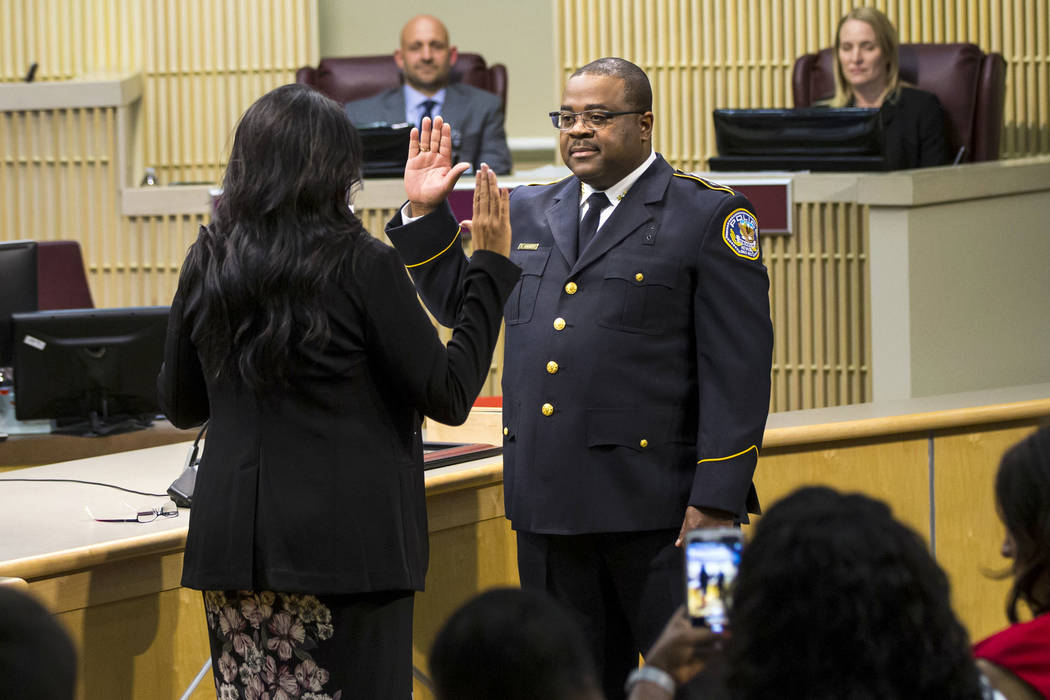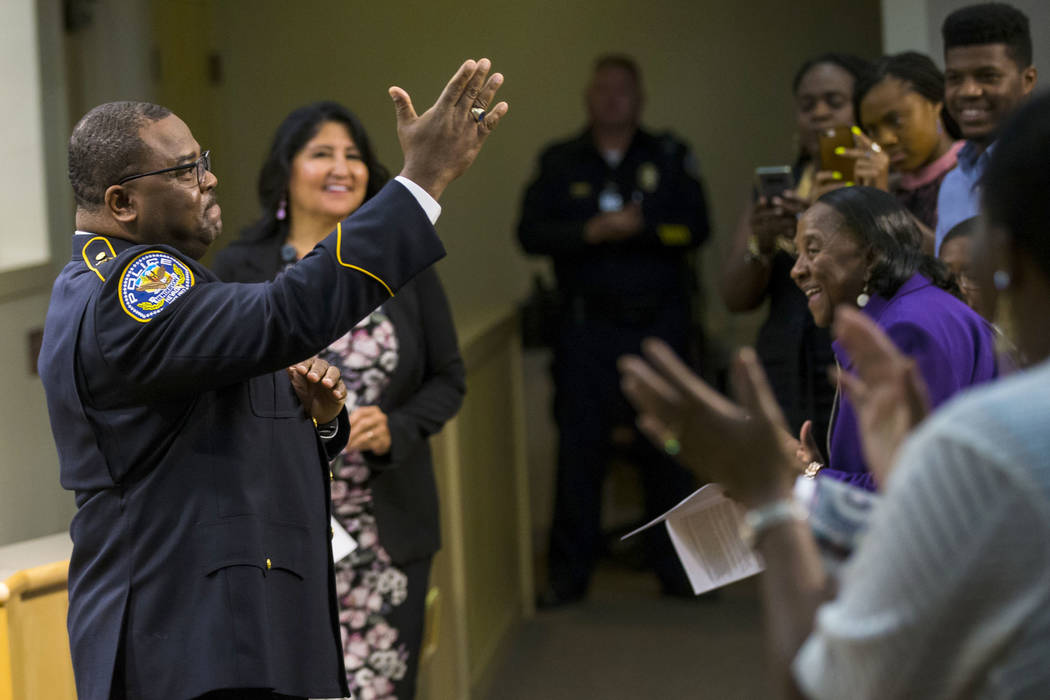 Henderson Police Chief Thedrick Andres took a ceremonial oath of office Tuesday night.
Although Andres was officially sworn in as chief on July 8, Tuesday's ceremony publicly signaled the next chapter for a police department that has experienced turbulence in recent years.
"We are America's premier police department," Andres told members of his force in the City Council chambers following his oath. "We will continue to do that. We will continue to forge ahead, and I am telling you, as the chief, we are going to challenge each other because that is how greatness is attained."
Andres took over as acting chief when the city placed the former chief, LaTesha Watson, on paid leave in March. The city fired Watson in April, marking the second departure of a Henderson police chief in less than two years.
After appointing Andres acting chief, Deputy City Manager Bristol Ellington tasked him with repairing relationships with the police unions, collaborating with regional law enforcement agencies and bringing calmness and civility to the Henderson Police Department.
Last month, Ellington announced he had offered Andres the permanent position, and on Tuesday, the City Council ratified his appointment.
"My pledge to this community is to continue to get it right, continue to work hard, to continue to live right," Andres told attendees on Tuesday.
Andres will make just over $200,000 at police chief, the city said.
Watson brought Andres to Henderson early last year from the Arlington, Texas, police department, where they both previously worked. He began he career in Nevada as her deputy chief.
Andres started his law enforcement career at the Louisiana State Penitentiary. He served with the New Orleans Police Department before joining the Arlington Police Department.
Contact Blake Apgar at bapgar@reviewjournal.com or 702-387-5298. Follow @blakeapgar on Twitter.