Henderson 'ghost bike' ride, ceremony honor fallen bicyclist
November 4, 2017 - 6:02 pm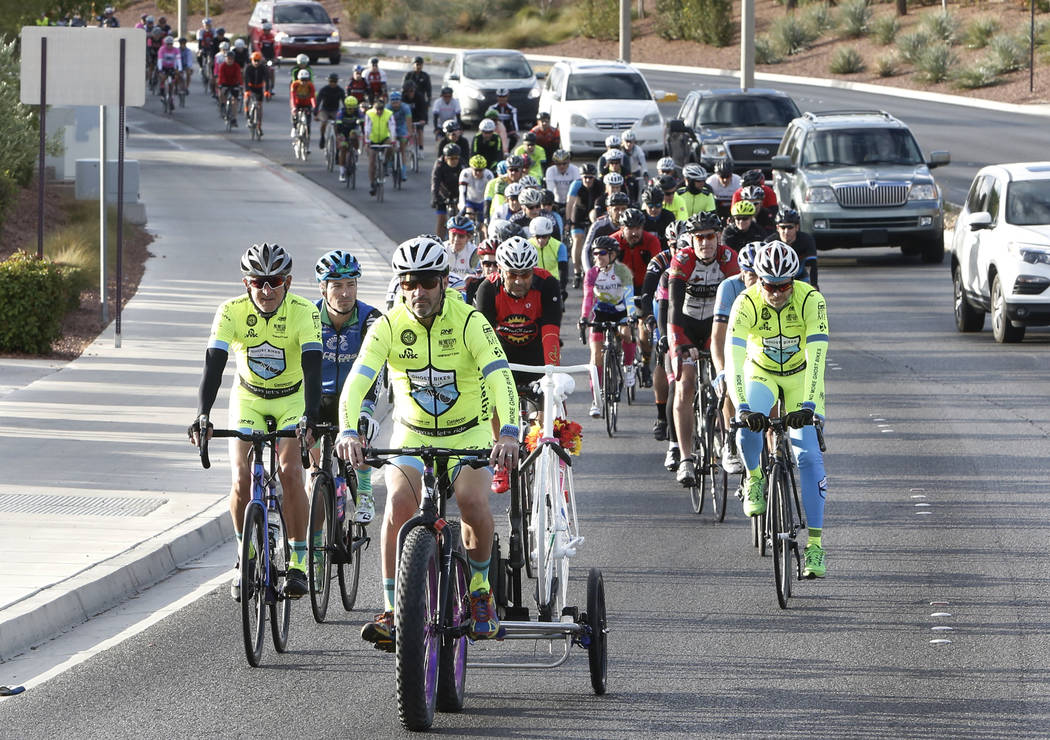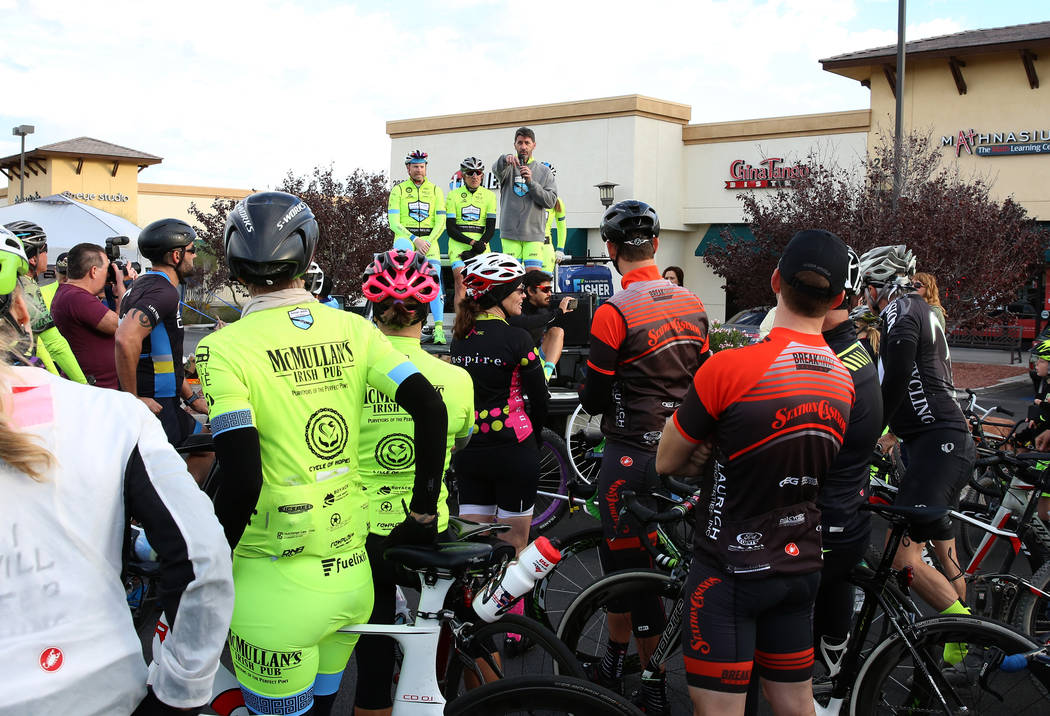 Bicyclists took part in a ride and ceremony Saturday organized by Ghost Bikes Las Vegas to remember Cara Cox, a cyclist who died after she was hit by a car in 2015.
The 49-year-old was riding with two other bicyclists near the intersection of Sun City Anthem Drive and Thunder Bay Avenue in Henderson just before 8 p.m. Oct. 7, 2015, when she was hit. She suffered critical injuries and died two months later.
Ghost Bikes Las Vegas is a community initiative to remember fallen cyclists and raise bicycle safety awareness. It places white "ghost bikes" at locations where cyclists have been struck and killed as somber reminders for drivers and cyclists to be more cautious on the road.