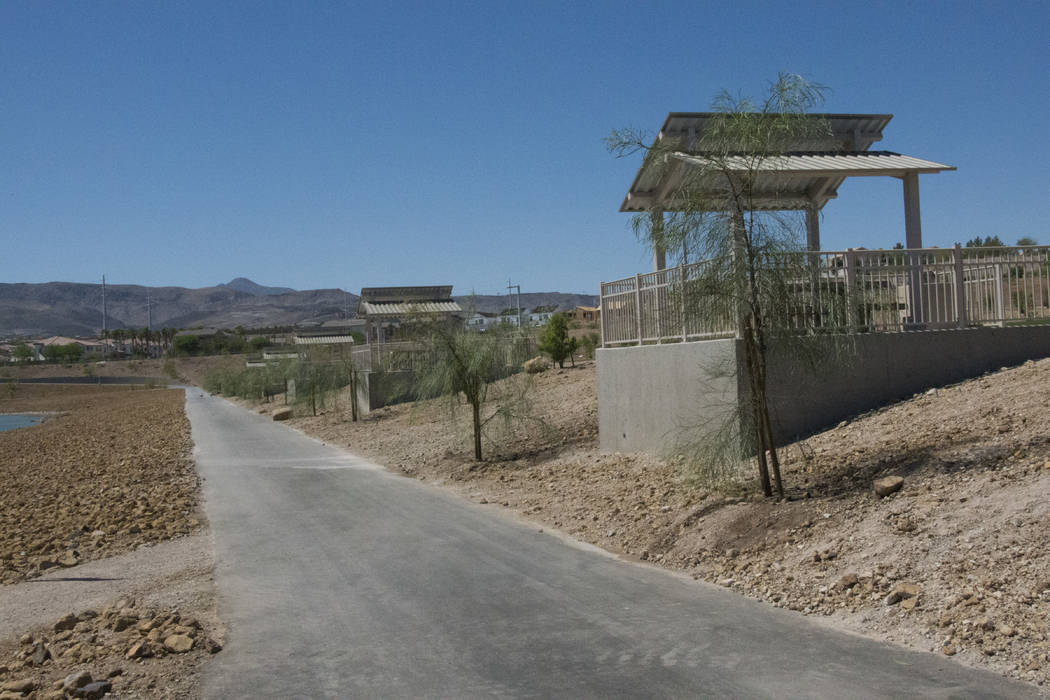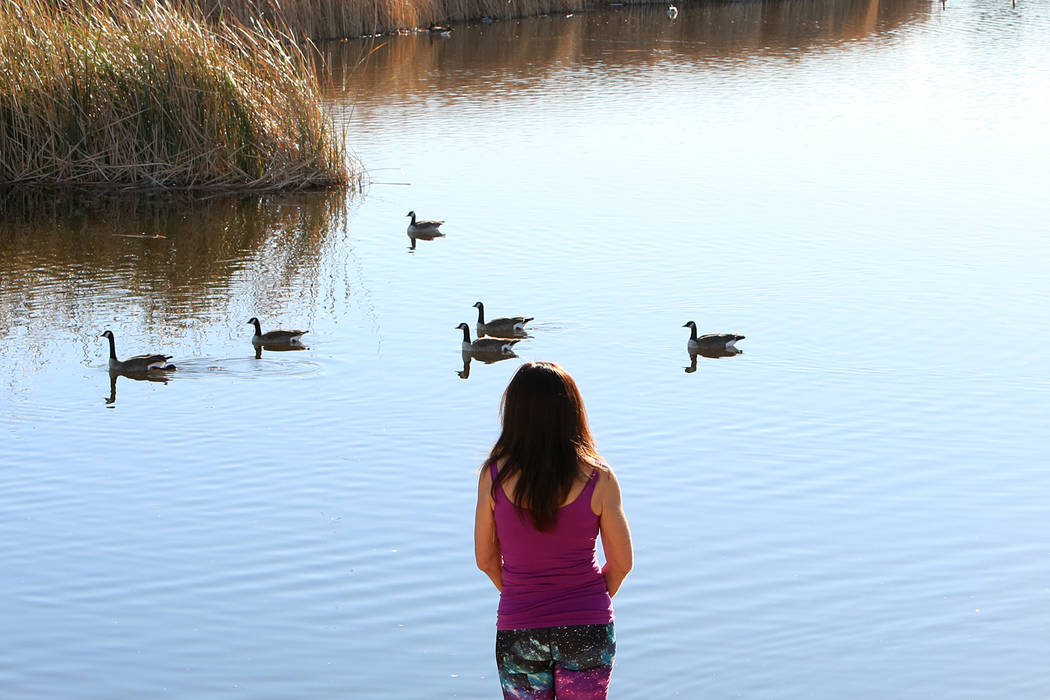 Henderson's Cornerstone Park is idyllic for bird-watchers, but officials want it to have a broader appeal.
The Henderson City Council will vote Tuesday on whether to allocate up to $110,000 to develop the north and east sides of the lake, which covers roughly 27 acres of the park at 1600 Wigwam Parkway.
"This is really our most unique park," said Mark Hobaica, the city's redevelopment manager. "It's a truly fantastic park for bird-watchers because it's filled with migratory birds. Now, we envision adding more play features for younger children and more open spaces. It all really depends on what we can afford."
New features may include a dog park, picnic shelters, a playground and a small amphitheater
Cornerstone Park, which sits on an old gravel pit, opened in 2012 and was funded with $16.4 million generated through the Southern Nevada Public Land Management Act.
The act allows the Bureau of Land Management to sell public land around Las Vegas. Part of the revenue from land sales is set aside for parks, trails and other natural areas.
The City Council will also vote Tuesday on a $109,570 master planning design services agreement with Stantec Consulting Services Inc. If it is approved, public meetings will be scheduled to get resident input.
Funding for the renovation will be provided through property taxes. If everything is approved Tuesday, Hobaica estimates construction could start in the summer of 2019.
In other news, the City Council will hear a presentation about the city's tentative budget for fiscal year 2018-19.
The budget will be made available online and at the city clerk's office no later than April 16. A public meeting is scheduled for May 15.
The City Council also will vote on whether to ratify Stephanie Garcia-Vause as the assistant city manager during a special meeting Tuesday. Garcia-Vause takes over for Greg Blackburn, who left last month.
Contact Sandy Lopez at slopez@reviewjournal.com or 702-383-4686. Follow @JournalismSandy on Twitter.
Park amenities
100 acres
31-acre lake (not for swimming)
Corporate plaza area
Large pavilions
Warming kitchen
Restrooms
Lighted basketball and volleyball courts
Open grass area
Picnic tables and covered picnic areas
Walking trails
Exercise stairs
Source: City of Henderson