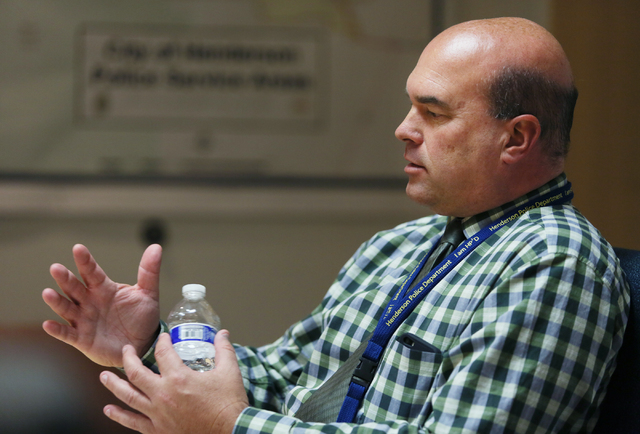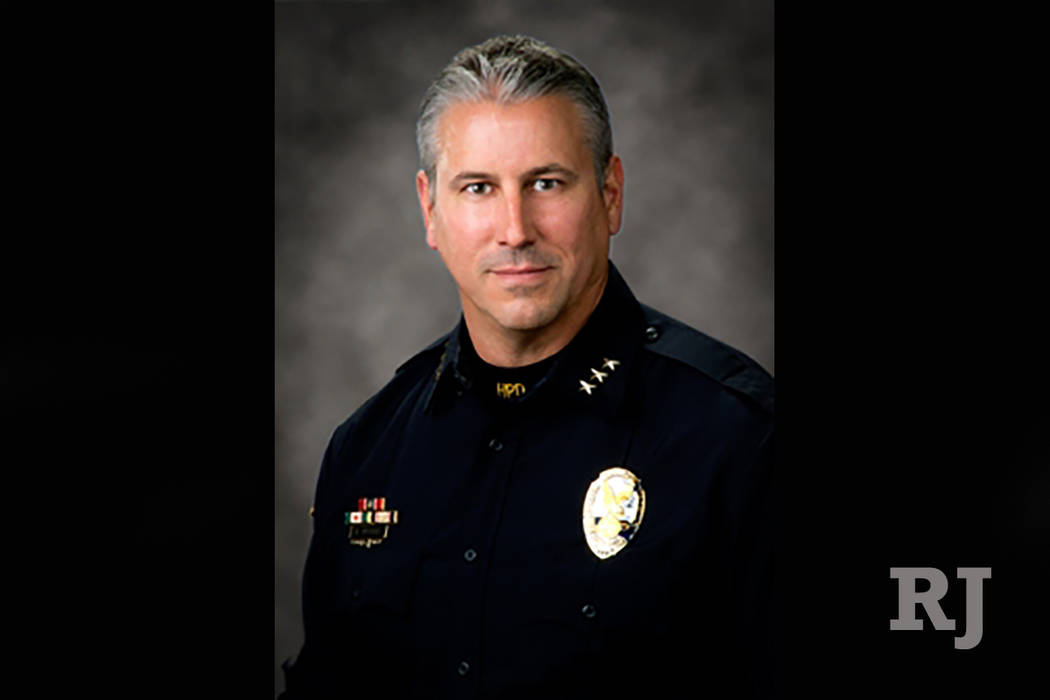 The city of Henderson named Todd Peters acting police chief Thursday night amid an internal investigation into Police Chief Patrick Moers and his involvement with the department's fundraising group.
Deputy Chief Peters confirmed to the Las Vegas Review-Journal that he had been named to the post but said he could not comment further.
Moers' status with the department remained unclear. City officials refused to say whether he had been fired or placed on administrative leave.
They also would not discuss whether the move was linked to Moers and the Friends of the Henderson Police Department Foundation or whether he was being investigated on other matters.
Moers and the foundation came under internal investigation after Mayor-elect Debra March saw a mailer sent to local businesses in early May. The mailer included Moers' photo and an image of a city of Henderson police badge and said in part that the foundation had been "created solely to support the Henderson Police Department and our mission."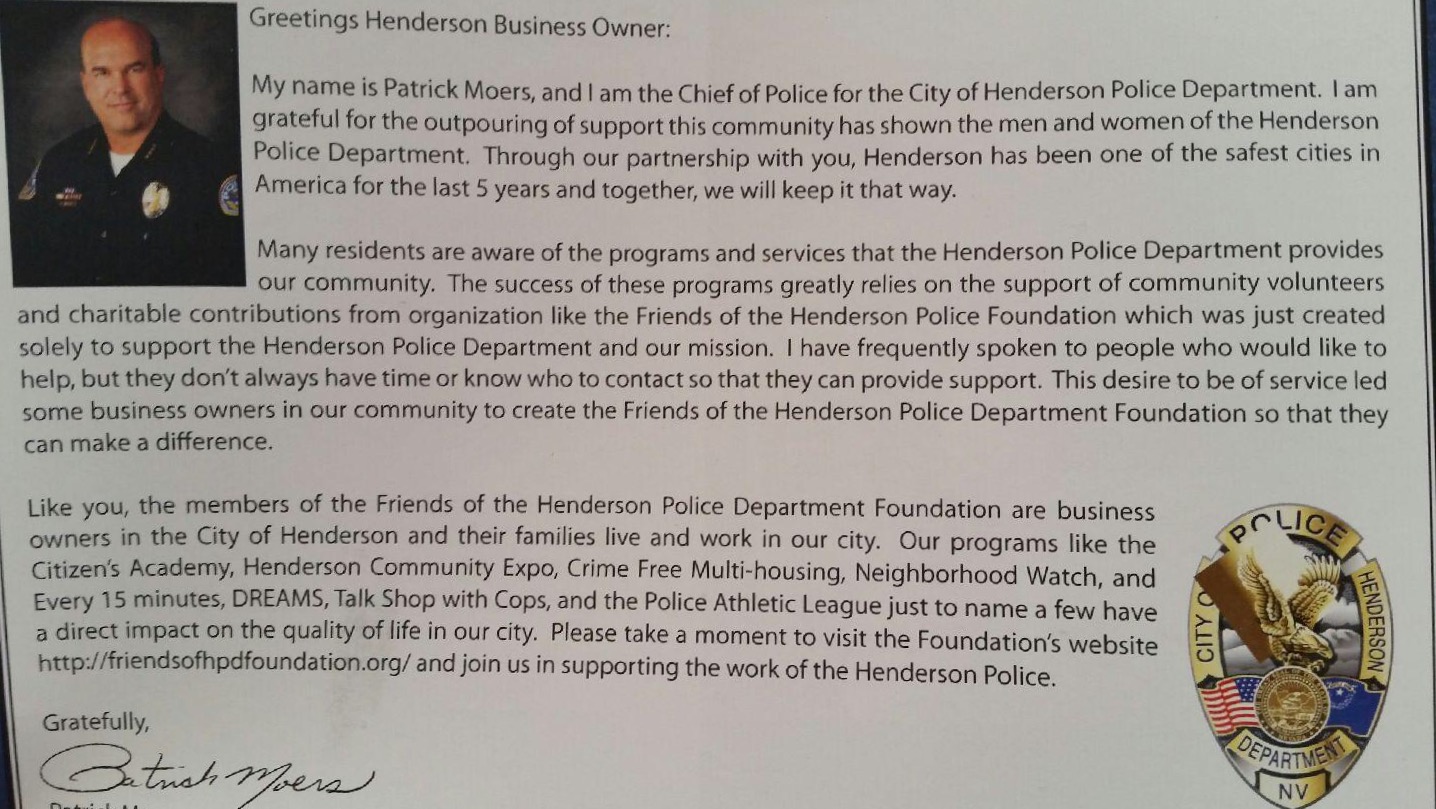 This is the mailer Henderson Police Chief Patrick Moers sent to local business owners.
Moers also told staff in a Feb. 14 email obtained by the Review-Journal that the "Friends of HPD are the only authorized fundraisers by HPD."
"The city manager (Robert Murnane) has the authority to name a deputy chief as acting chief of police and that authority has been exercised," March said in a text message Thursday night. "I cannot offer further comment on the circumstances behind this action."
March had told the Review-Journal on Wednesday that Moers and the foundation were being investigated internally. She and other city officials again declined on Thursday to say who was conducting the investigation or what the status of the probe is.
Moers has served as police chief of Henderson, the second-largest city in Nevada, since 2012 and has been with the department for more than 25 years. He began his career with the city as a patrol officer in 1991.
Peters joined the force in 1994 and has held a variety of leadership roles. He was promoted to captain in 2011 and was named deputy chief in 2012. As deputy, he oversees the support command.
Contact Sandy Lopez at slopez@reviewjournal.com or 702-383-4686. Follow @JournalismSandy on Twitter.
Related
Henderson police foundation board members benefit from city contracts
Henderson Police Chief Patrick Moers faces internal investigation