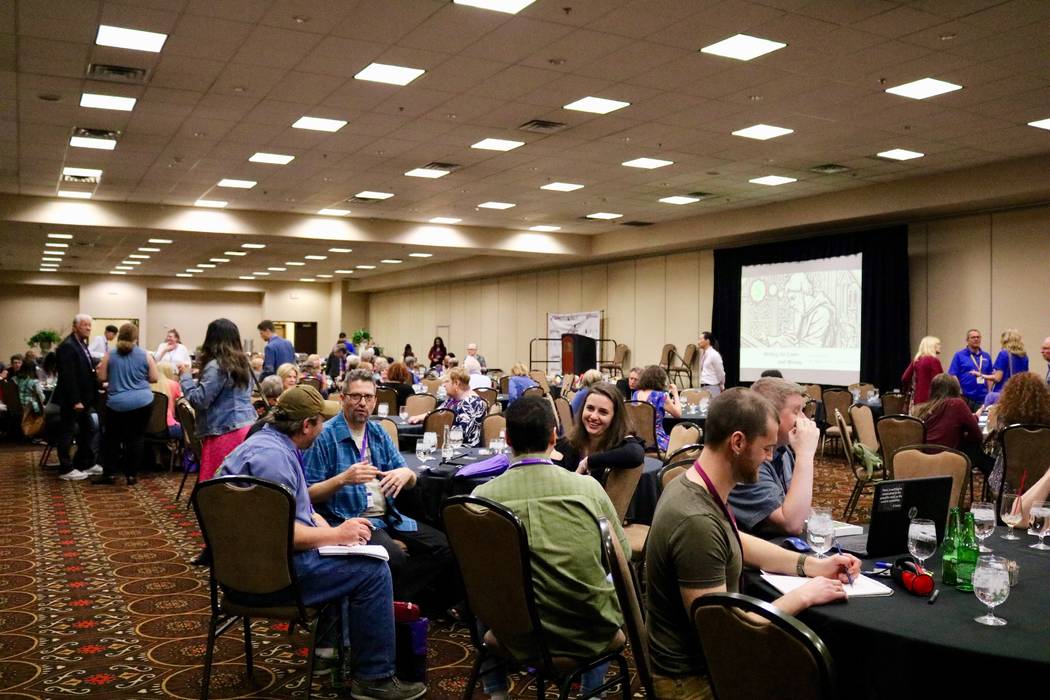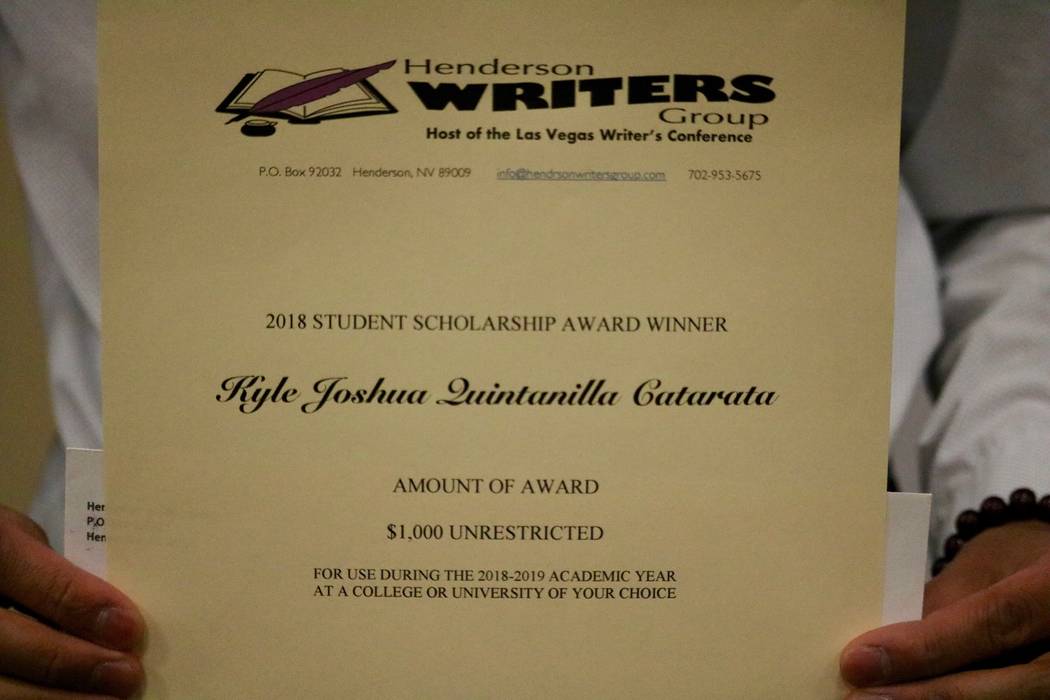 A Valley High School senior got a financial boost Saturday to pursue his education.
Kyle "Kai" Catarata was presented with a $1,000 scholarship from the Henderson Writers Group at the nonprofit group's annual banquet Saturday. Catarata plans to pursue a degree in political science at UNLV in the fall.
The banquet was part of the annual Las Vegas Writer's Conference, sponsored in part by the Las Vegas Review-Journal.
Catarata wrote a nonfiction essay on Islamaphobia, prejudice against Muslims, for the group's inaugural scholarship.
Catarata also attended the Las Vegas Writer's Conference on Saturday and his essay will be published in the Henderson Writers' Group anthology, "The Writer's Bloc."
Contact Madelyn Reese at mreese@reviewjournal.com or 702-383-0497. Follow @MadelynGReese on Twitter.