Man wins $10 million Megabucks jackpot at Henderson casino
September 16, 2017 - 9:34 pm
Updated September 16, 2017 - 9:46 pm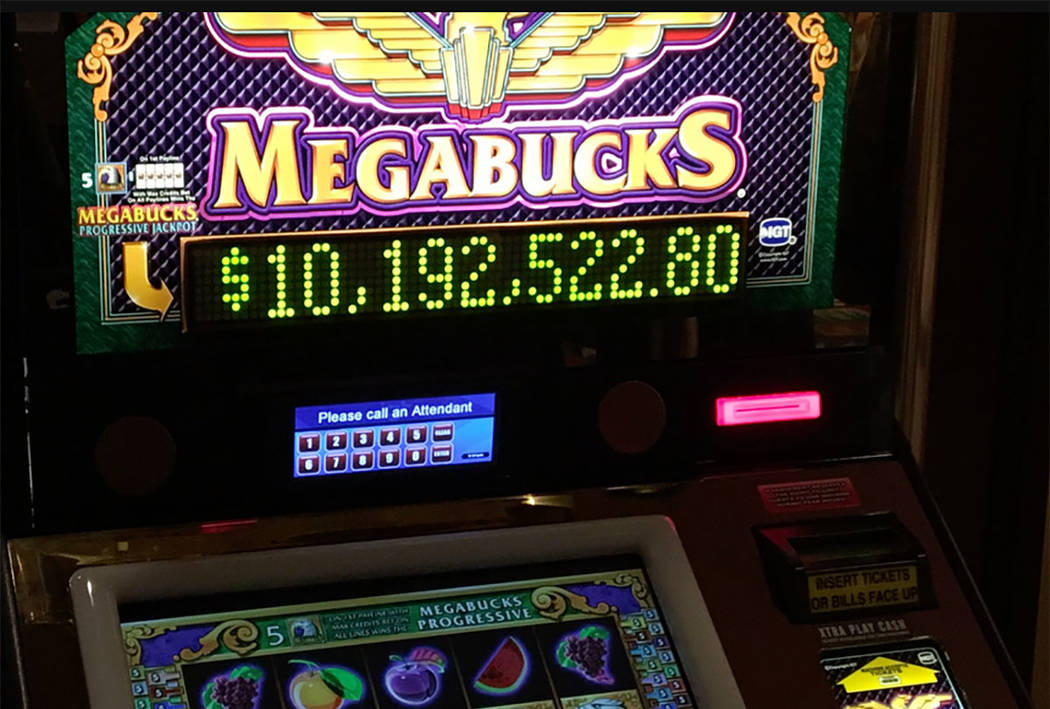 A Henderson man won a $10 million Megabucks progressive slot machine jackpot on Saturday at Fiesta Henderson. Though he's thrilled, he said he can't quite believe it.
The man, who identified himself only as Roger, said he moved to Henderson from Palm Beach, Florida, a couple of months ago and frequents the Lake Mead Parkway casino almost daily.
On Saturday evening, the man, who said he was originally from Virginia, said he'd visited the casino during the afternoon and sat at the same slot machine he always plays. He said he won $20 at first and then played four more spins. On the fourth spin, he hit the winner, he said.
"I didn't even know I'd won until the lady came over and told me I'd won it," he said. "The machine lit up, and I knew I'd won something, but I just wasn't sure what."
He told Las Vegas Review-Journal videographer Michael Quine, "I'll probably spend most of it on alcohol, women and gambling. The rest of it I'll waste."
The machine showed the man had won the prize — five Megabucks eagles lined up and the machine flashed "Please call an attendant" and "Needs confirmation."
While officials from International Game Technology, which makes the wide-area slot progressive, couldn't be reached for comment, Station Casinos, which owns Fiesta Henderson, confirmed that the jackpot hit Saturday afternoon.
"We are thrilled that a guest of Fiesta Henderson won a $10,192,523.88 jackpot on IGT Megabucks Saturday," Station Casinos spokeswoman Lori Nelson said Saturday. She declined to name the guest.
Roger said he's retired and didn't think he'd feel like a winner until the jackpot check hit his bank account on Monday.
"I think when that happens, I'll probably pass out," he said. "I'm very happy, yes."
Roger, who declined to be filmed after winning, said he told his son about the jackpot, but plans to keep the win a secret from the public.
"If I told everyone, I'd get friends I don't want," he said.
In a statement on its website, International Game Technology said Megabucks was last hit at the Fremont on Aug. 14, paying $11.8 million.
Contact Matthew Crowley at mcrowley@reviewjournal.com. Follow @copyjockey on Twitter.