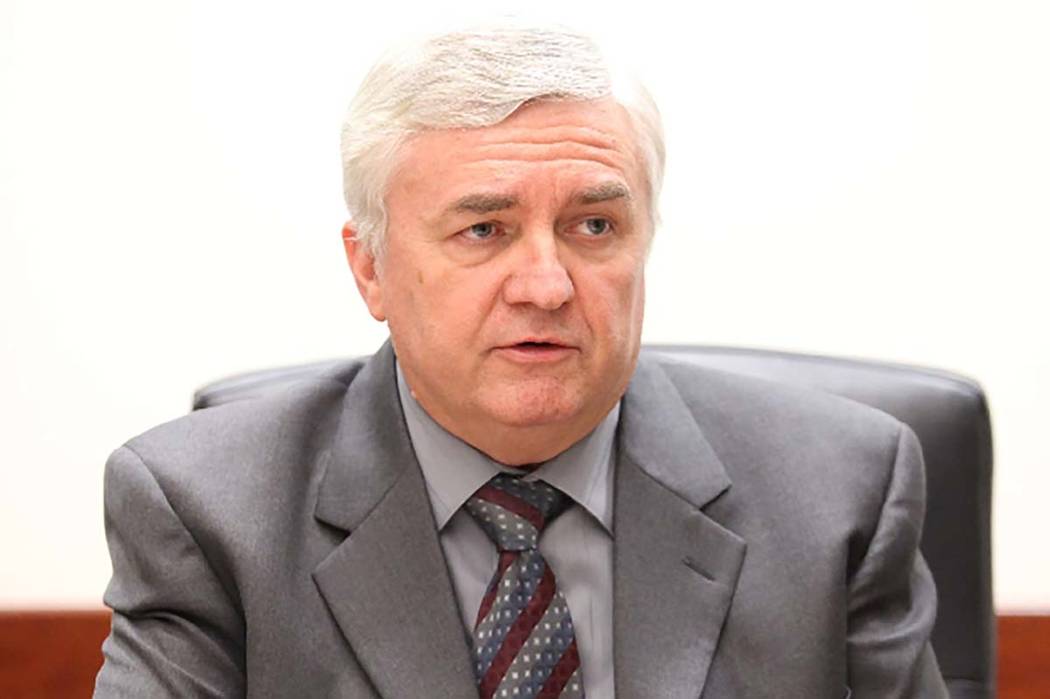 Several factors lead to a successful political campaign, and in Henderson, name recognition is key to getting financial support and votes.
Henderson Councilwoman Debra March is starting her election bid for mayor with a huge financial advantage over the other six contenders.
March has a $487,179 war chest, including more than $4,200 carried over from her 2015 council run. Opponents Rick Workman ($24,096) and 19-year-old Angelo Gomez ($2,753) are far behind in donations, according to year-end reports filed at the March 14 deadline. The remaining four candidates have raised less than $2,000.
Green Valley Ranch Resort and Union Village and Seattle-based Sauvage Real Estate LLC, which is credited with helping Henderson shape land use policy in 2014, each gave $10,000 to March's campaign.
She also received a number of $5,000 donations from local developers and homebuilders, including American Nevada Co., the Landwell Co., Lake at Las Vegas Joint Venture LLC, Ascaya Inc., Pier Construction & Development LLC and Inspirada Builders LLC.
The Home-Building Industry PAC also donated $5,000 to the campaign.
"I ran the Lied Institute for Real Estate Studies at UNLV for 15 years and made a lot of relationships with folks, including developers, who believe in me and my leadership," March said. "I'm not worried about the appearance of favoring any developers. I'm ethical and honest and always looking to serve the needs of our residents."
March also received $5,000 from John F. Marchiano Professional Law Corp. last year. In 2013, the city sued developer Chis Milam and others, including his lawyer Marchiano, alleging they used a city-approved development deal to fraudulently buy almost 500 acres near the M Resort from the U.S. Bureau of Land Management for a proposed multi-venue sports arena complex.
Records show March has spent $$337,441 in campaign expenses, mostly for advertising, consultation and special events.
Workman loaned $22,922 to his campaign and has spent more than $22,400 on advertising.
Meanwhile, Henderson Councilman John Marz raised $40,500, while his opponents, Carrie Cox and Matthew DeFalco, raised $745 and $6,480, respectively.
Marz's largest contribution was also $10,000 from Sauvage Real Estate.
He has spent $68,197 on consultants and advertising.
The secretary of state's office showed no filing from mayoral candidate Gerland "Jerry" Sakura.
The next candidate contribution and expense reports are due March 31.
Editor's note: An earlier version of this article incorrectly stated that Debra March has raised $83,469 in her campaign and spent $229,300 in campaign expenses.
RELATED
Businesswoman, Army veteran challenge incumbent for Henderson City Council