Political battle heats up among 7 candidates for Henderson mayor
Updated March 24, 2017 - 2:56 pm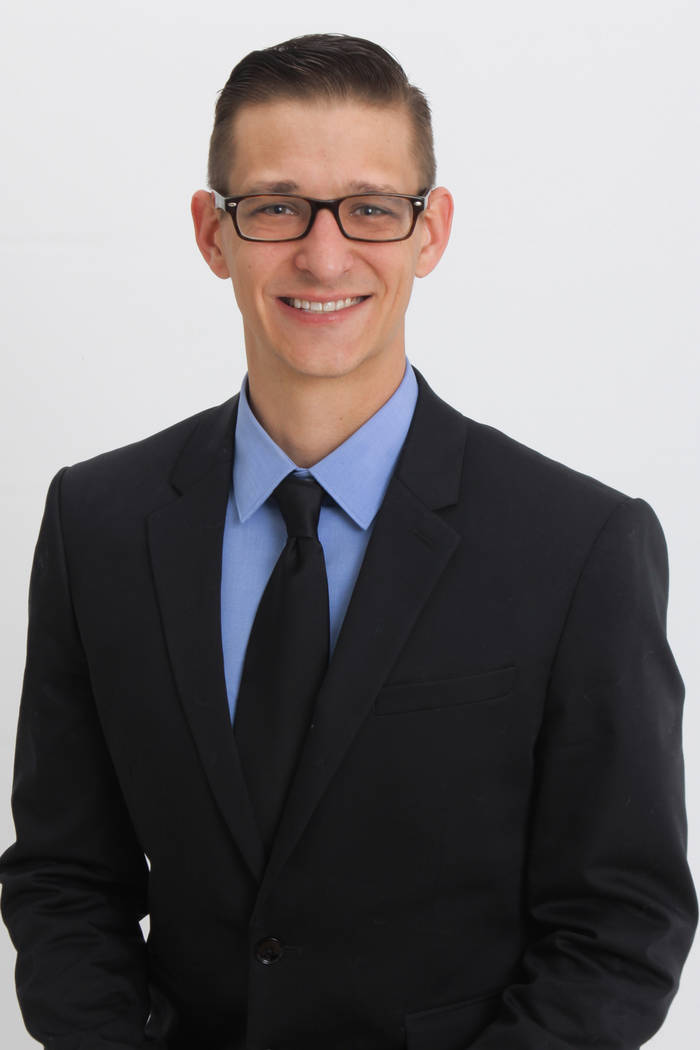 Henderson Councilwoman Debra March faces her biggest political battle in a mayoral race that includes six other candidates.
March, 63, was appointed to Henderson City Council in 2009. After being elected in 2011 and 2015, she said her goal continues to be providing citizens with a high quality of life.
"This includes strengthening our economic development efforts and becoming the No. 1 city of choice for business relocation and expansion," March said. "I am going to take an aggressive approach utilizing the 2017 Henderson Strong comprehensive plan that targets identified business sectors."
March also wants to focus on communication among residents, businesses and City Hall.
"I plan on bringing back monthly town hall meetings, speaking to civic organizations and nonprofits located in our city and incorporating a targeted digital communications plan that can be accessed by all," March said.
She is endorsed by the Henderson Police Officers Association, the Henderson Professional Firefighters Association and the Henderson Chamber of Commerce, among several other groups.
But she isn't the only one with endorsements.
Opponent Rick Workman was endorsed by the Republican National Hispanic Assembly of Nevada and the Henderson Police Supervisors Association, which represents the police and corrections sergeants and lieutenants of the Henderson Police Department.
Workman is a criminalistics administrator for Henderson and has worked for the city for 17 years.
He lost a mayoral bid to Andy Hafen in 2013 and said he is running again with the goal to provide open access to government and create a safer community.
"Nevada is among the worst in the nation in violent crime," Workman said. "Every day more crimes occur and crimes that could be solved and prevented are not. We must build a new forensic lab to prevent and solve rapes, reduce DUI victims and decrease overall crime and its related costs to our community."
WIDE-RANGING ISSUES
Crystal Hendrickson, 32, is a small-business owner who ran against March in the 2015 City Council race, where she garnered 41 percent of the vote. As one of the few Henderson residents who regularly shows up to council meetings, Hendrickson said she isn't afraid to voice her concerns.
"I research the agenda items and I speak up when something needs attention brought to it," Hendrickson said. "I have shown that I am not afraid to stand up in defense of freedom and liberty, even when I am the only voice willing to speak up."
Hendrickson added that she wants to restore faith in city government through transparency.
"We have a culture of corruption and nepotism in the Henderson city government," she said. "Decisions are obviously made behind closed doors, where the public is unaware. I would encourage more open discussion about decisions being made."
Perennial candidate Eddie Hamilton also threw his hat in the ring with a focus of "draining the swamp of corruption, cronyism, nepotism and pay-to-play scheme."
The retired Chrysler Corp. executive has taken to Twitter to actively campaign.
"I want real budget cuts for the excessive and lavish compensation for city government and I want executive corporations and management employees to be put in place," Hamilton said.
The youngest contender is 19-year-old Angelo Gomez, who is running "to bring a new energy and morale back to the minds of our youth, seniors and families."
The political science major at UNLV said he is tired of seeing city politicians disregard the community's needs. If elected, he said he would actively participate in activities with veterans and students.
"Low community engagement between the city and its residents is our city's fatal flaw," Gomez said. "Our city is not only being shaped away from the people's needs, but also forgetting the people's voice."
APRIL 4 PRIMARY
Marijuana consultant and construction company executive Anthony Csuzi, 26, wants to run for mayor to veto the six-month marijuana moratorium that passed in February.
"I will fight to help get licenses ready," Csuzi said. "We need to close the black market and start funneling tax money back into Henderson."
He also wants to work with investors and inspire development on vacant properties.
Jerry Sakura, 73, who ran for mayor in 2015, said his business skills and experience in the Navy will help him analyze problems within government.
"I want to work with the City Council members to honestly, without lobby influence, provide services to the taxpayers of our proud city," Sakura said.
He also wants to focus on smaller details, such as the synchronization of the left turn traffic light signals.
Henderson municipal elections are nonpartisan, and registered voters may vote for any candidate on the ballot regardless of party affiliation or the ward in which they reside.
If a candidate fails to win by more than 50 percent in the April 4 primary, the top two vote-getters will advance to the general election June 13.
Contact Sandy Lopez at slopez@reviewjournal.com or 702-383-4686. Follow @JournalismSandy on Twitter.
HENDERSON MAYOR
Debra March
Age: 63
Occupation: Henderson Ward II Councilwoman
Education: Bachelor of arts degree, UNLV
Past political experience: Appointed to Henderson City Council in 2009; re-elected in 2011 and 2015; mayor pro tem (July 2015 to June 2016); served on the Henderson Planning Commission (2004 to 2009); board member, founding member and former vice chair of the Urban Land Institute Nevada District Council; vice chair, Regional Transportation Commission of Southern Nevada Board of Commissioners, vice chair, Clark County Regional Flood Control District Board of Directors; council liaison, Henderson Planning Commission; member, Henderson Chamber of Commerce board of directors; advisory board member; Veterans Village.
Three priorities: Community Safety; economic development; community engagement/transparency.
Rick Workman
Age: 60
Occupation: Criminalistics bureau administrator/forensic lab director, Henderson Police Department
Education: Master of aeronautical science, aerospace/aviation management, Embry-Riddle Aeronautical University, Florida; bachelor of science, business management, University of LaVerne, California
Relevant experience: manager, crime scene investigation / forensic lab sections for Henderson Police Department (April 2000 to May 2009 and June 2013 to present); developer, crime scene investigation / forensic lab sections for Henderson Police Department (April 2000); officer, U.S. Air Force (April 1985 – Jan. 1994); non-commissioned officer, U.S. Air Force (Oct. 1973 – April 1985).
Three priorities: Increase community safety; stop efforts to raise property tax increase caps while squandering tax dollars; cut costs and reduce waste.
Crystal Hendrickson
Age: 32
Education: Associate of Applied Science with an emphasis in Land Surveying, the College of Southern Nevada; Associate of General science degree, College of Southern Nevada
Occupation: Owner, Curb 2 Curb, a parking lot maintenance company
Relevant Experience: Field surveyor, GC Wallace (2005 – 2007); engineering tech, Kadrmas Lee & Jackson (2008); field surveyor and computer-aided design drafter, Absolute Boundary and Control Solutions (2009); engineering tech, Nevada Department of Transportation (2009); office surveyor and computer-aided design drafter, Wallace Morris Kline Surveying (2012 – 2015).
Three Priorities: Encouraging more low-density housing; restoring faith in city government; making sure CCSD reorganization is successful.
Eddie Hamilton
Age: 74
Education: bachelor's degree in business administration, Michigan State University
Occupation: owner, The Las Vegas Fund; real estate investor
Relevant experience: Designer, trainer and in charge of manufacturing product launch, Jeep Grand Cherokee, Dodge Ram truck and Chrysler Town & Country minivan products and U.S. Army Abrams main battle tank (1978 – 2000); instructor, Cornell University (1964).
Three Priorities: "Drain-the-Swamp" through ethics reform to assure government transparency and accountability; restore respect for Henderson taxpayers by not hiking our property taxes; put on the ballot, as an advisory question, the "Henderson Strong" urban renewal Master Plan proposal.
Angelo R. Gomez
Age: 19
Education: political science major, UNLV
Occupation: full-time student, UNLV
Past Political Experience: Board of advisors for Latinos with Trump, UNLV (June 2016 – present); intern, President Donald Trump (Oct. 2015 – Nov. 2016); turf coordinator, Republican National Committee (Summer 2016); intern, Congressman Joe Heck (Sept. 2015); student ambassador for the U.S. in Costa Rica through AFS Intercultural Programs (2014).
Three Priorities: Infrastructure; community engagement; and community unity.
Anthony S. Csuzi
Age: 26
Education: high school diploma, Basic High School; current student at Nevada Contractors School
Occupation: President, Csuzi Construction; medical marijuana consultant, Nevada Wellness Center
Relevant Experience: President, Csuzi Construction.
Three Priorities: promote the building of police, fire, and emergency response stations; veto the 6-month marijuana moratorium; promote the hiring of more veterans.
Gerald "Jerry" Sakura
Age: 77
Education: Bachelor's of science, DePauw University in Indiana
Occupation: Retired international business executive and consultant to Nevada Public Employees Retire System
Relevant Experience: Former consultant to Nevada Public Employees Retire System (1986 – 2000).
Three Priorities: Eliminate the insidious influence of lobbyists; reduce the $5 million dollar overtime bill of the police force and live within our collective financial means; work toward transition to 401k retirement plans from defined benefits for Henderson public employees to reduced unfunded future obligations.