Program aimed at improving girls' confidence ends with 5K at UNLV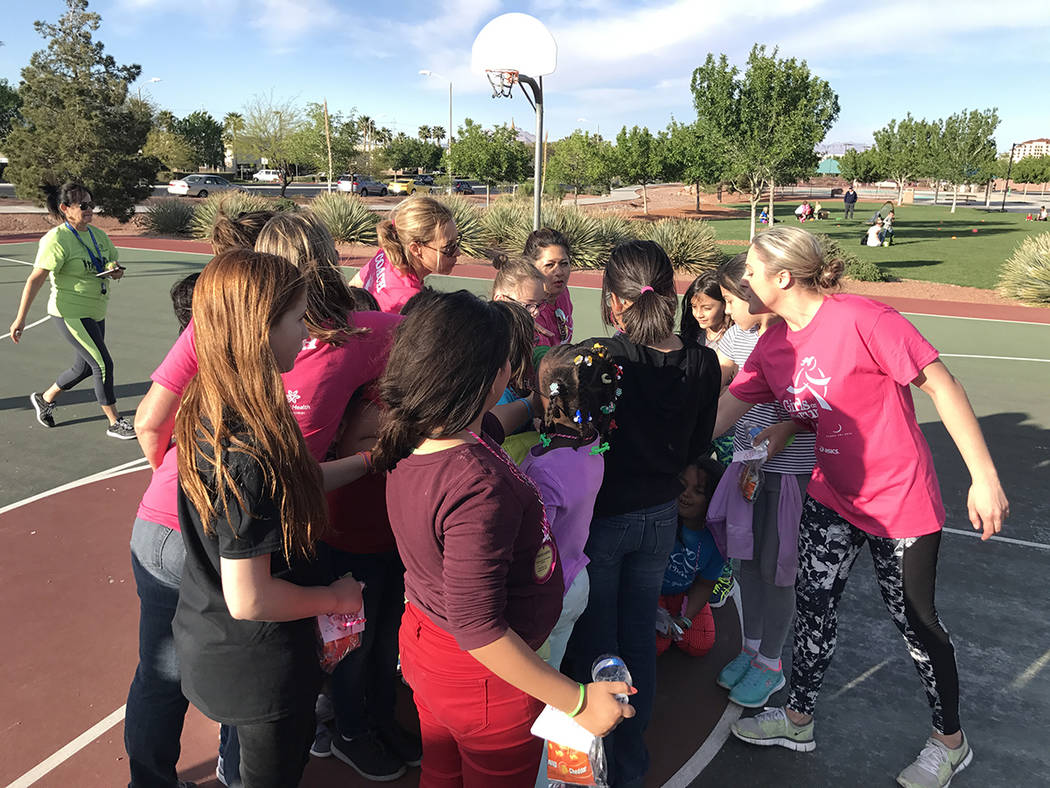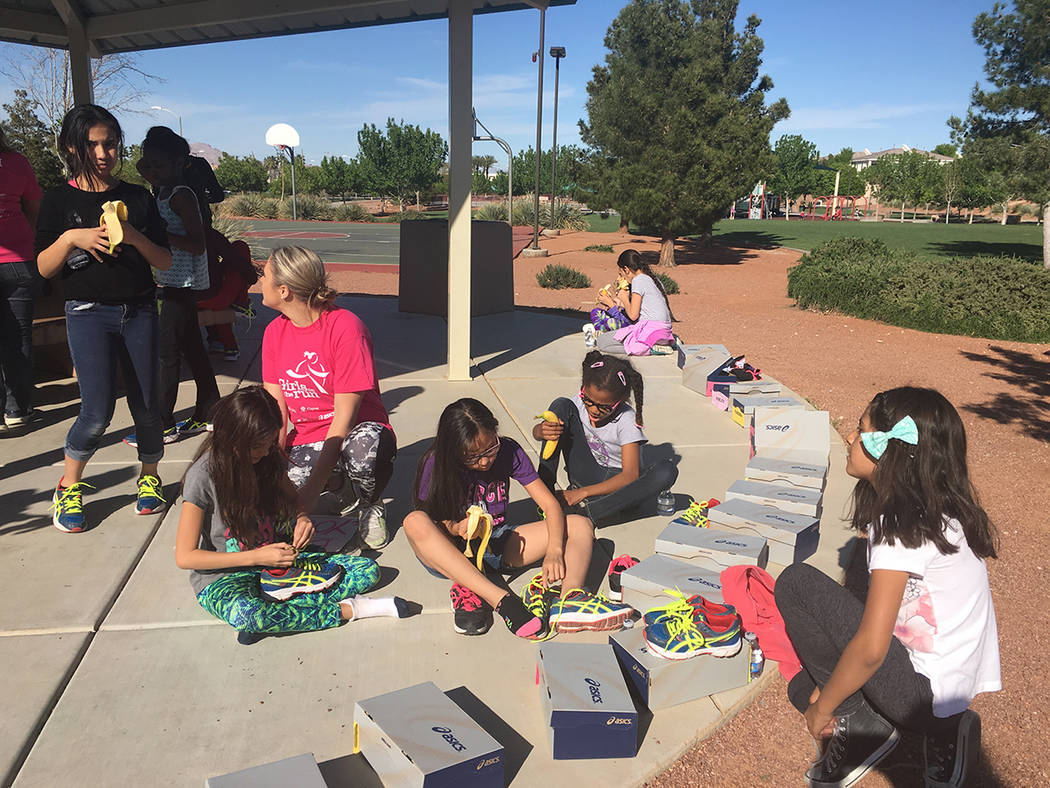 Abby Guida saw the problem right away.
A group of girls at the Boys & Girls Clubs of Southern Nevada's Reynolds Clubhouse last year was about to begin a 10-week lesson in self-confidence and positivity, accomplished by running.
But the girls didn't have the right footwear — or if they did, there was another problem.
"Some girls had shoes that were 10 sizes too small," Guida said, "or they only had fashion shoes or boots."
Guida, a health educator for Dignity Health Women's Center, bought shoes for some of the girls so they could comfortably participate in the program offered by Girls on the Run, a nationwide nonprofit organization created to give at-need third-, fourth- and fifth-grade girls an avenue to stay physically fit, make friends and learn life lessons. Dignity Health is a sponsor for Girls on the Run Las Vegas.
The program culminates in a 5K run set for April 30 at UNLV.
The girls from the Reynolds Clubhouse, at 2980 Robindale Road, are bused back to the center, at 2651 Paseo Verde Parkway, and spend 1 1/2 hours running the perimeter of Paseo Vista Park. This idea came about because the running area at the Reynolds Clubhouse is no bigger than a small backyard and is filled with weeds and roots.
"I love working with kids," Guida said. "I saw how these girls have blossomed from being shy in the beginning, to crossing the finish line with the biggest smile on their face, and you can see that confidence and self-esteem."
Seven girls returned to the team this year for another spring season, Guida said, adding that a bigger turnout is expected next spring. One of those girls is 9-year-old Salma Martinez, who said she made three friends this spring.
"I like being active, so running is really fun," Salma said. "I definitely want to do it again next year."
The Las Vegas chapter of Girls on the Run was created in 2011. The objectification of women in Southern Nevada sends a bad message to girls, Executive Director Brigette Kirvin said.
"In our society, girls are bombarded with the idea that they need to change the way they look," Kirvin said. "Girls on the Run is more than a program. It's more of a philosophy."
The main goal is teaching girls the importance of believing in themselves and feeling self-confident; the curriculum also focuses on tasks such as how to be a good teammate and friend, as well as how to handle disagreements.
"As they get older and more firm in their beliefs, they can answer themselves, 'What is a positive female? How can you gain the self-esteem to be one?'" Kirvin said.
The girls come from different socioeconomic backgrounds, Kirvin said, but they've all dealt with issues such as self-confidence, problems with developing social cues, parents' incarceration or threatening to inflict pain on themselves.
"You really bond with (these girls)," Guida said. "And, at the same time, you don't know what could be going on in these girls' lives. That's why this program is great. They run and get to take their mind off things."
Contact Danny Webster at dwebster@viewnews.com or 702-477-3834. Follow @DannyWebster21 on Twitter.
Application process
The application process for Girls on the Run Las Vegas is extensive, said Executive Director Brigette Kirvin. Parents are given a 5-inch-thick binder with paperwork and information to prove their daughter has a need and the commitment to join.
The girls take a survey before and after the program to gauge what they've learned. For more information, click here.