Runners in costume participate in the 'Halloween Half' — VIDEO
October 27, 2018 - 4:56 pm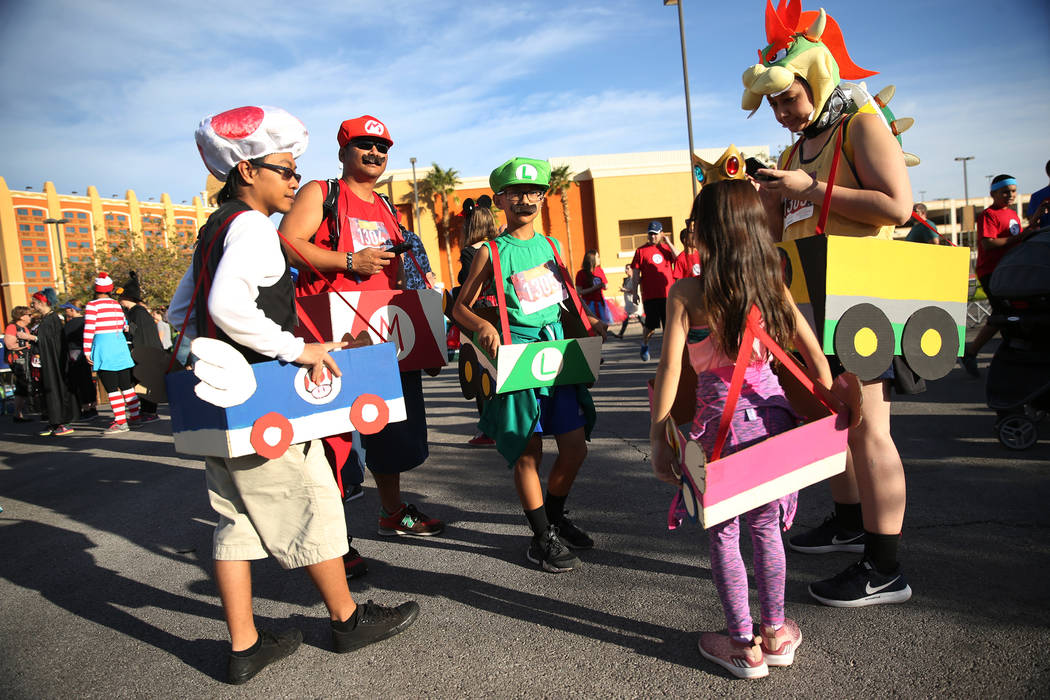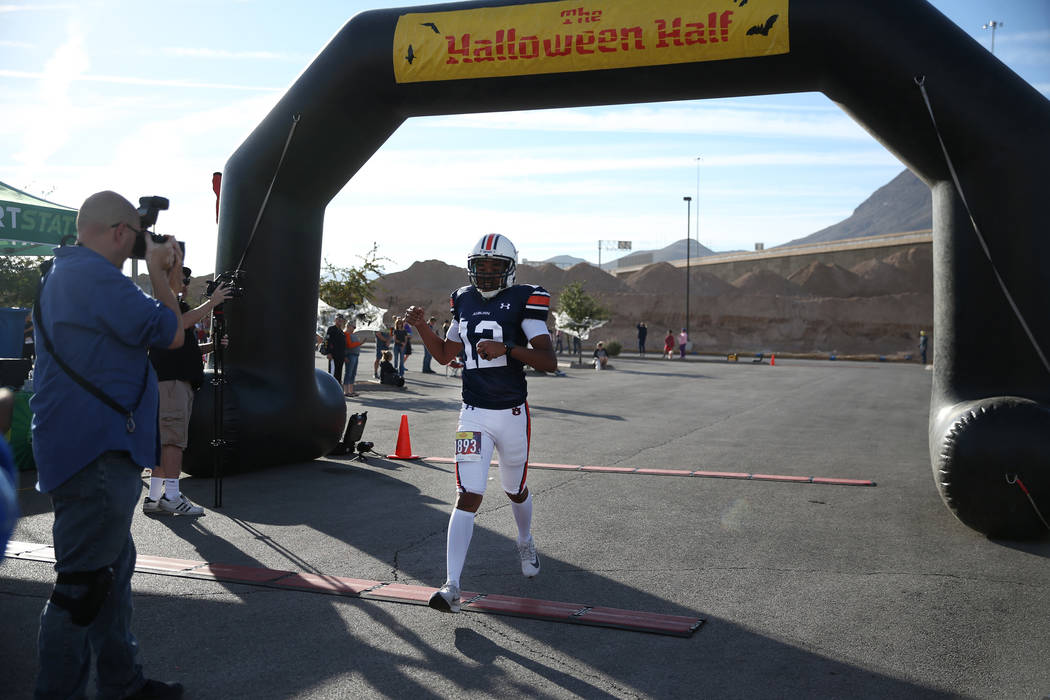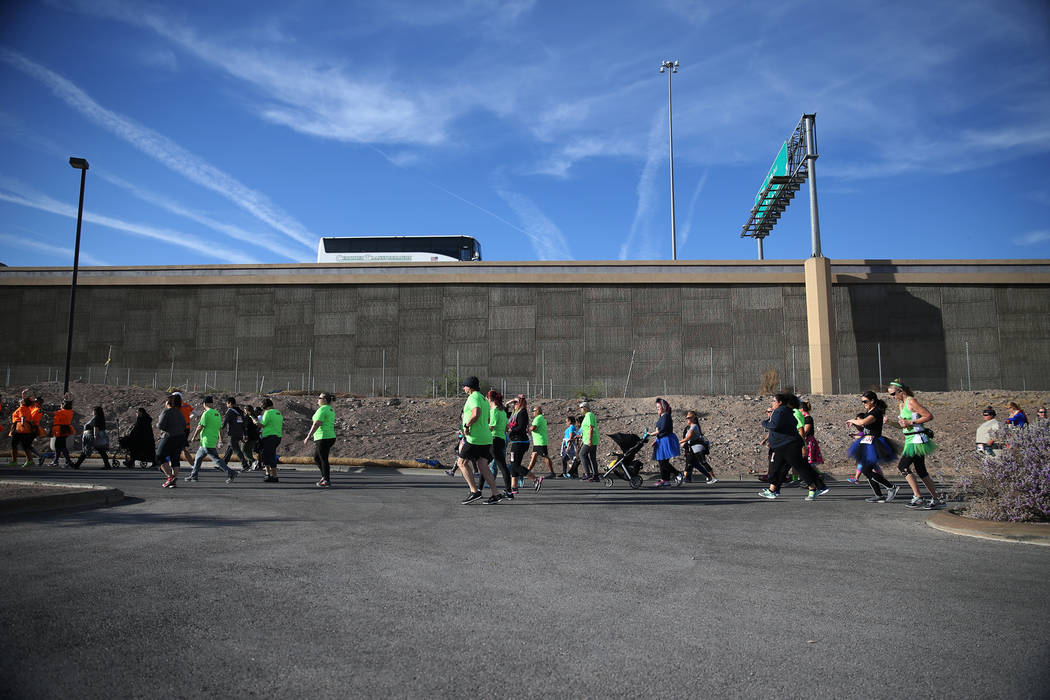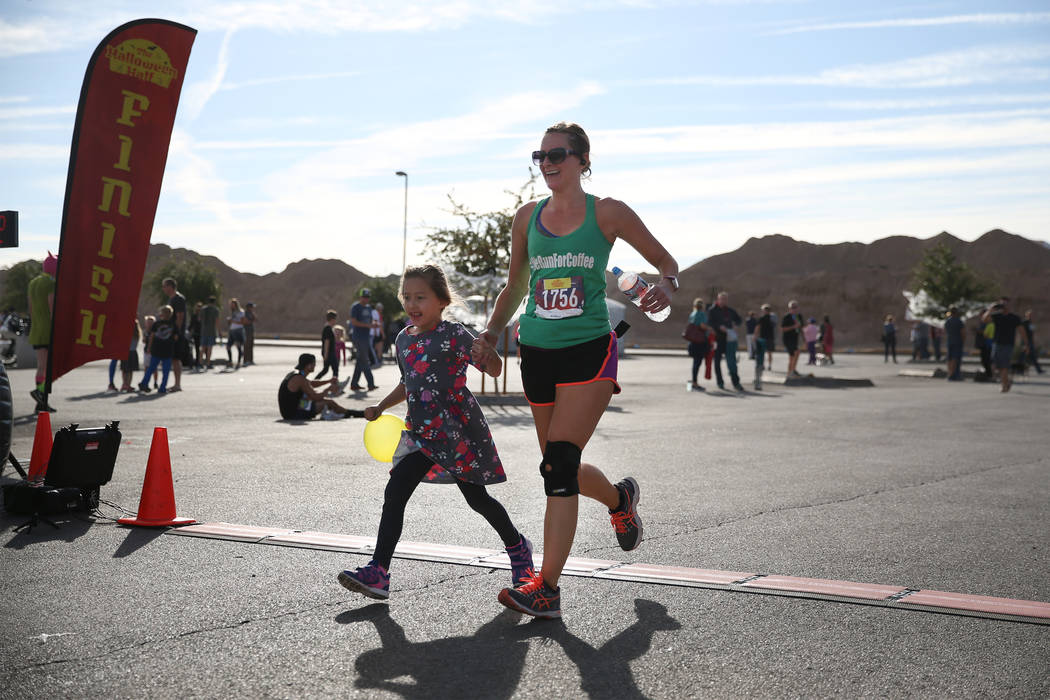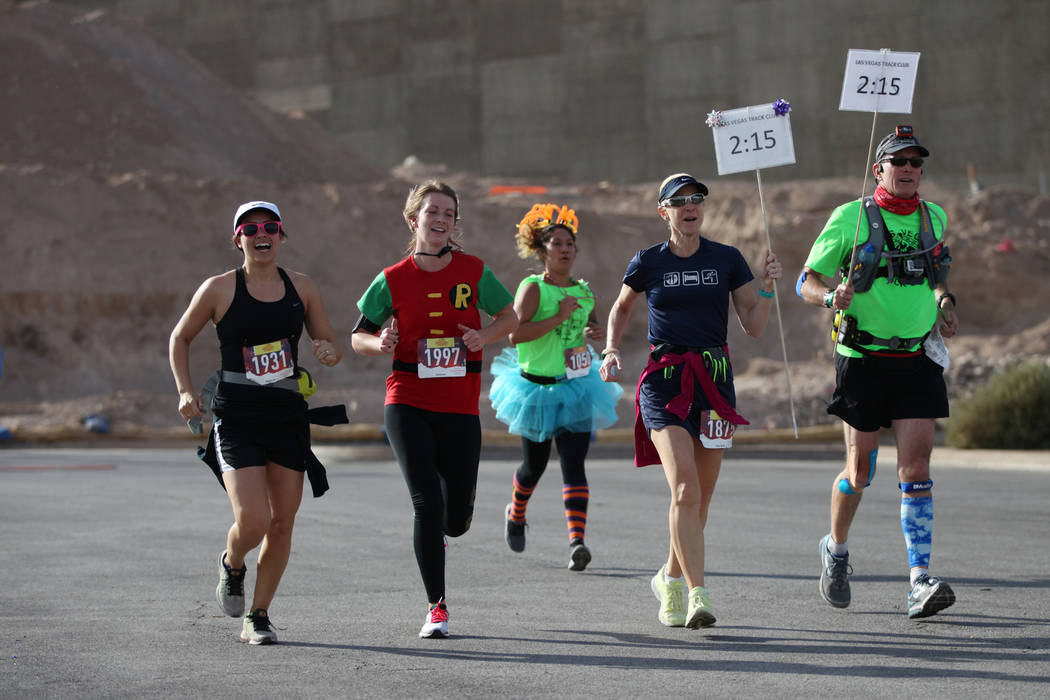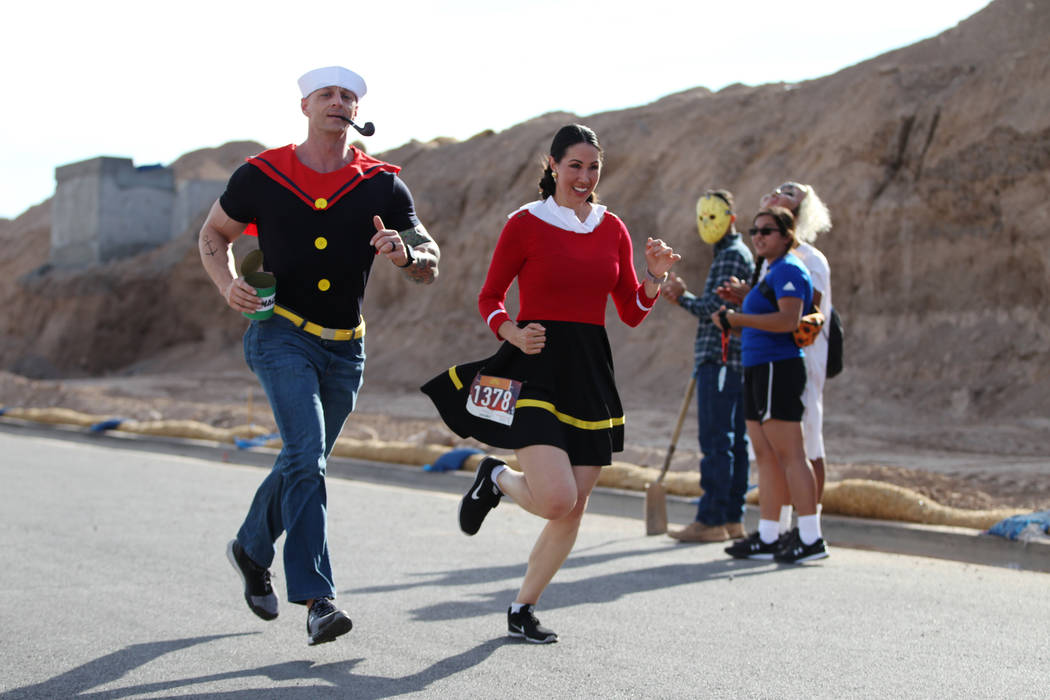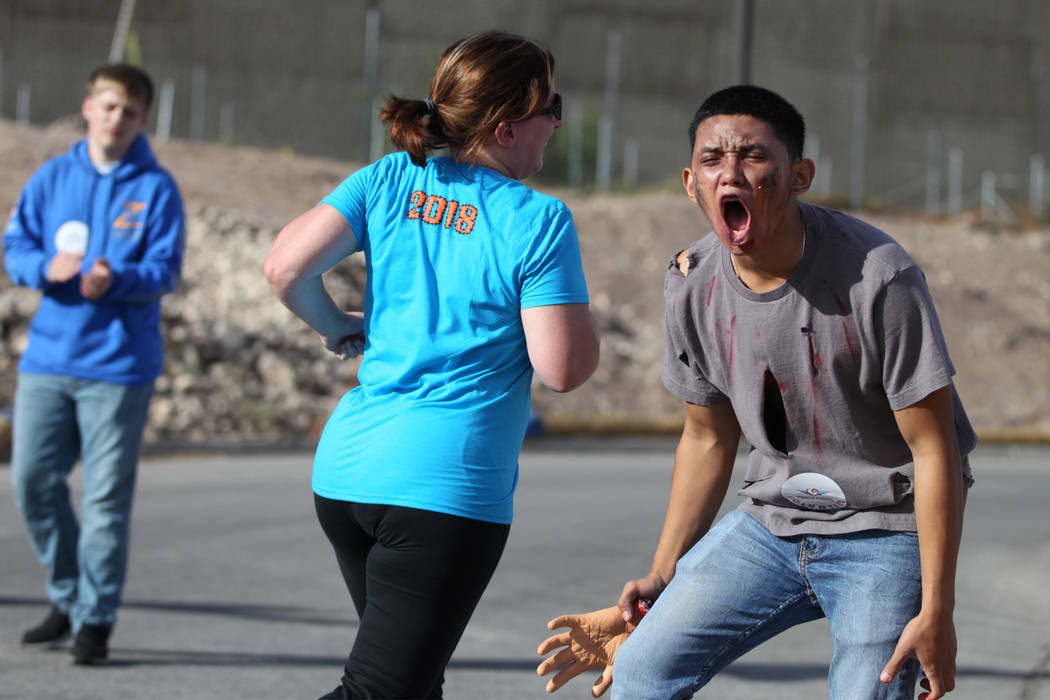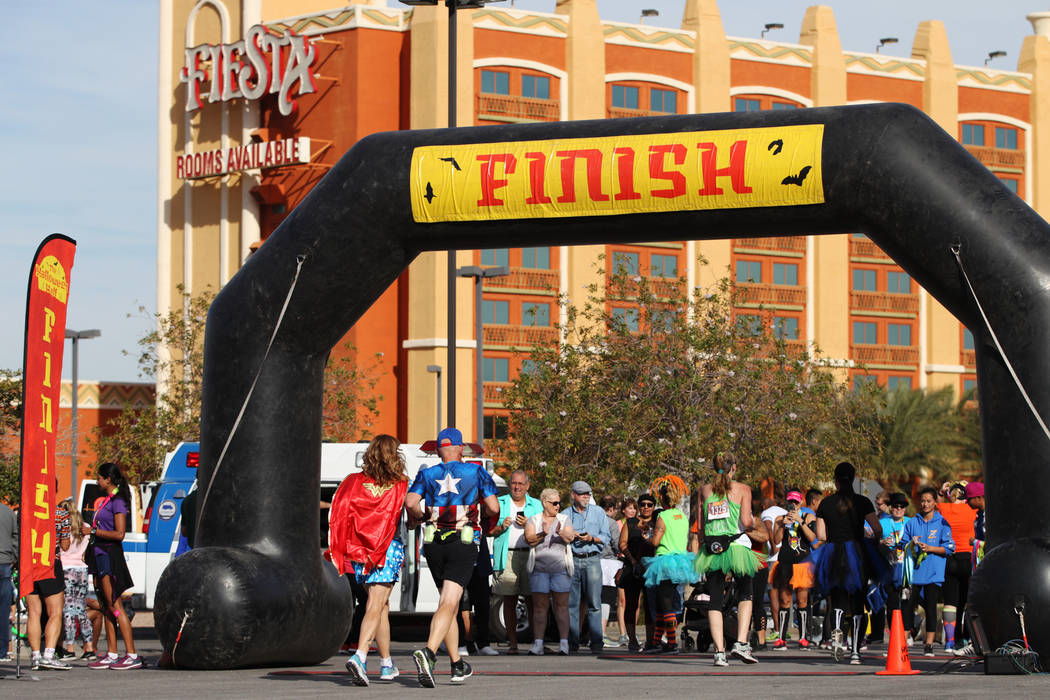 Runners of all ages turned out Saturday for the Halloween Half and 5K run that ended at the Fiesta Henderson hotel-casino.
Families and recreational runners in costume took advantage of perfect weather for the run. Funds raised by the event benefit Miracle Flights, a Las Vegas-based charity that provides free commercial flights to help sick children reach specialized medical care.
Among the participants was Paul Naylor, 33, of Las Vegas, who crossed the finish line in his Guinness World Records attempt for the fastest half marathon wearing football gear. No word on whether he set a record, but the Guinness World Record website lists the mark at 1:40.14.