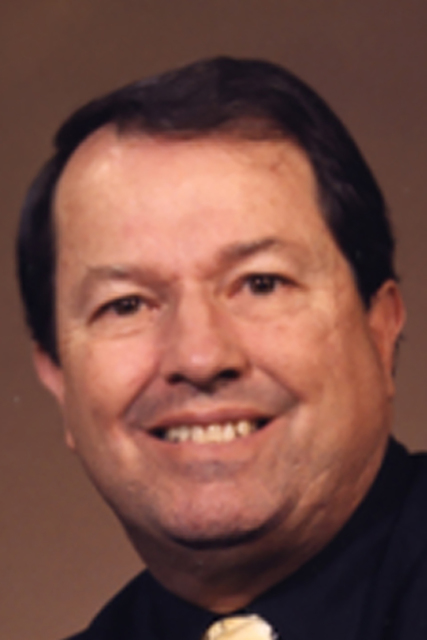 Wayne Johnson recalls his brother as a jokester and motorcycle rider, but he didn't fully realize how much of an impact Gary Johnson had until after his death.
Gary Johnson, a longtime Henderson resident, was the executive director of the Henderson Chamber of Commerce for 24 years. He died Jan. 22 at 74.
"His tireless efforts helped lay the groundwork for our successes to this day," said Scott Muelrath, president and CEO of the Henderson Chamber of Commerce.
Gary Johnson was born in 1942 and grew up in San Francisco. Wayne said Gary clashed with their parents, so he moved to Henderson in 1959 to live with his grandmother.
"Our grandmother wasn't very controlling and let people stumble to make their own way through life," Wayne said. "I think this helped him get grounded."
Gary graduated from Las Vegas High School in 1963.
"That's when he started establishing roots," Wayne said.
Gary, young and idealistic, joined the Henderson Chamber of Commerce in his 20s.
Muelrath, who met Gary about six years ago, said the former president is credited with creating programs such as the Henderson Development Association.
"He saw a void in our community and helped to fill it," he said. "He was the type of person who got things done."
Developing that association led to Henderson becoming home to some bigger companies, such as Ocean Spray and Levi Strauss & Co.
Gary also sat on a committee and contributed to the development of the master-planned community that became Green Valley.
Gary remained active in the community despite retiring in 1995, participating in groups such SCORE, which offers advice to entrepreneurs, and serving as a business counselor with the U.S. Small Business Administration and the president of the Henderson Association of Senior Housing.
"He was always at our new-member briefings (for new businesses)," Muelrath added.
Gary was a private person, which is why his brother didn't know about many of his accomplishments.
"He never really liked to brag about what was happening at work," Wayne said.
Instead, the brothers bonded over motorcycles, taking trips through the years. Gary was a member of the motorcycle club Vegas Wings, the American Motorcycle Association and Vegas Valley Trikers.
Gary also was private when it came to his health.
"He came to visit last summer and we noticed he had lost weight," Wayne said. "We noticed he was hunched over a lot."
For the first time in years, Gary didn't make it to Montana to spend Thanksgiving Day with his family.
"We Skyped with him and noticed his face was sunken in from all the weight he lost," Wayne added.
A few weeks later, Wayne and his wife made it down to Henderson. Gary finally went to the doctor and learned he had pancreatic cancer.
Before Gary died, he requested, in lieu of a memorial service, that people contribute to the Henderson Historical Society at hendersonhistoricalsociety.org/joingive.
To reach Henderson View reporter Michael Lyle, email mlyle@viewnews.com or call 702-387-5201. Find him on Twitter: @mjlyle.