Las Vegas dogs get their day of fun in the pool — PHOTOS
Updated September 10, 2022 - 11:34 pm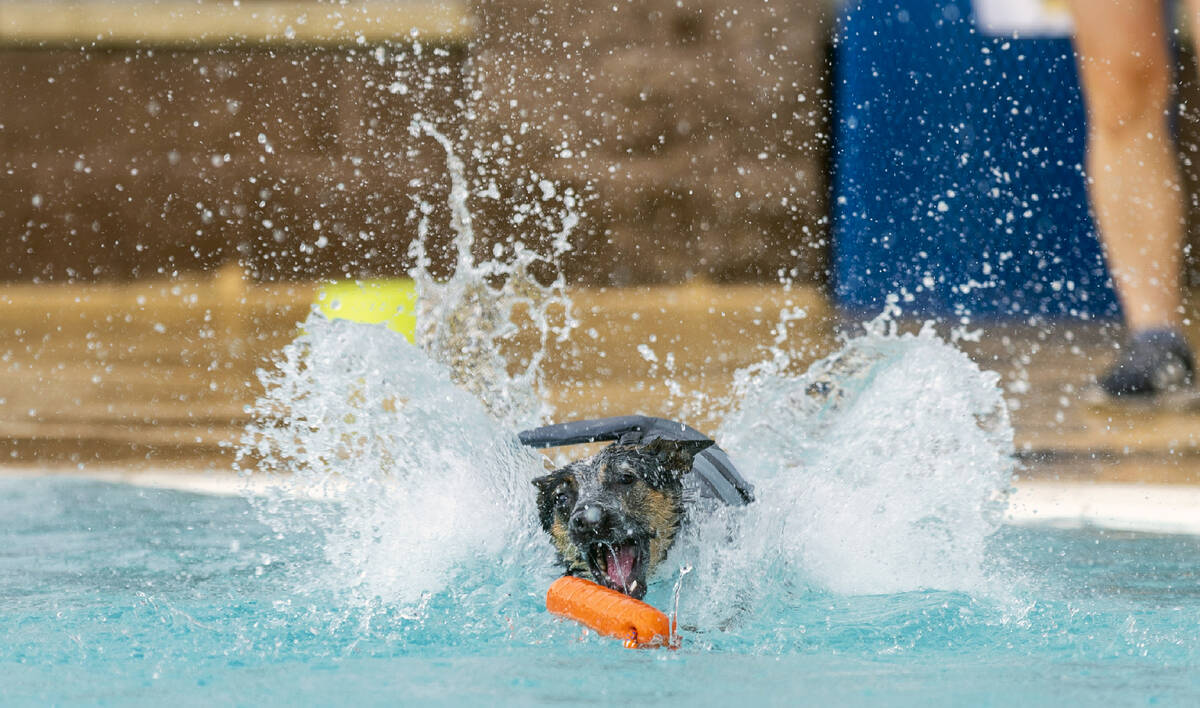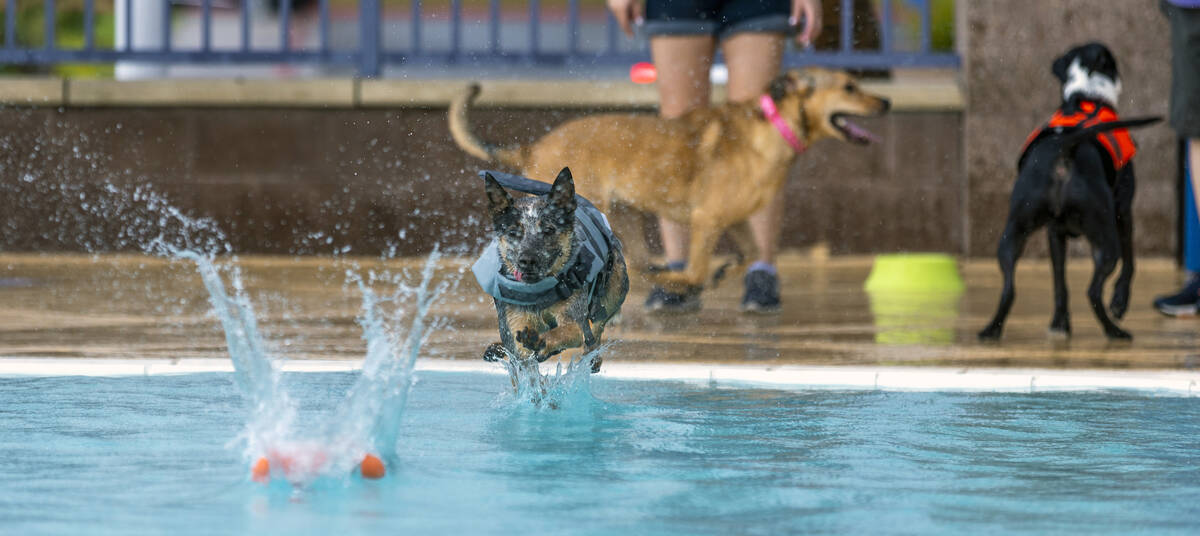 Lots of Las Vegas dogs got wet Saturday morning.
Desert Breeze Aquatic Facility played host to dogs and their owners for a morning at the swimming pool.
The event featured open swimming in the outdoor water park for the dogs, raffles and dog contests that included tallest dog, shortest dog and funniest pet trick.
No humans. Only dogs were allowed in the pool.