Legal Aid Center of Southern Nevada unveils fundraising plan
September 13, 2017 - 8:09 pm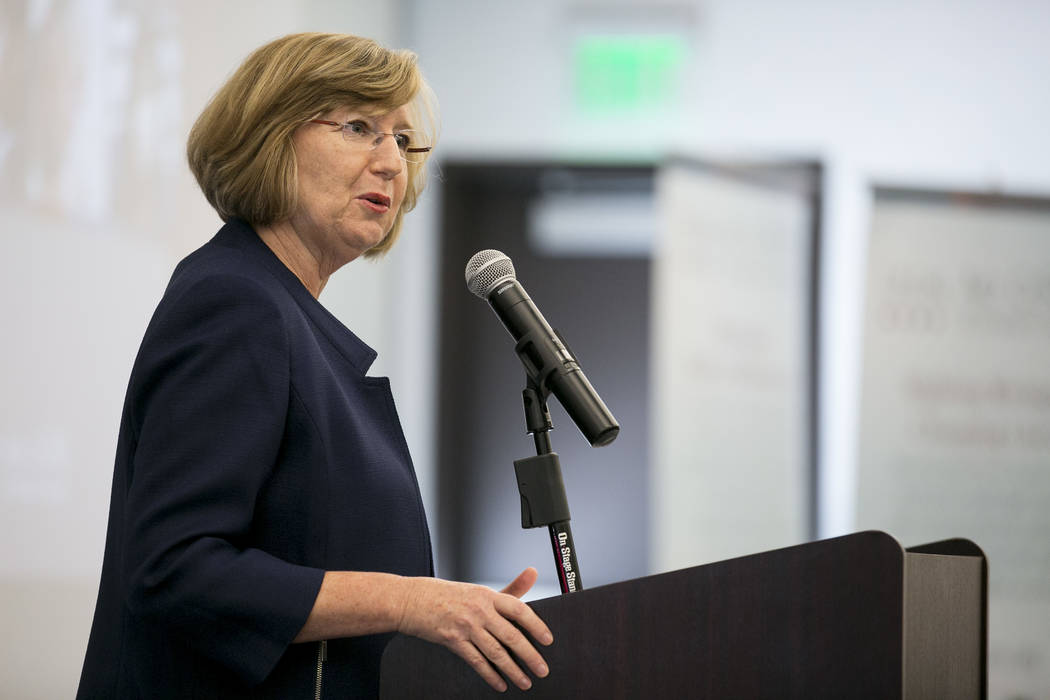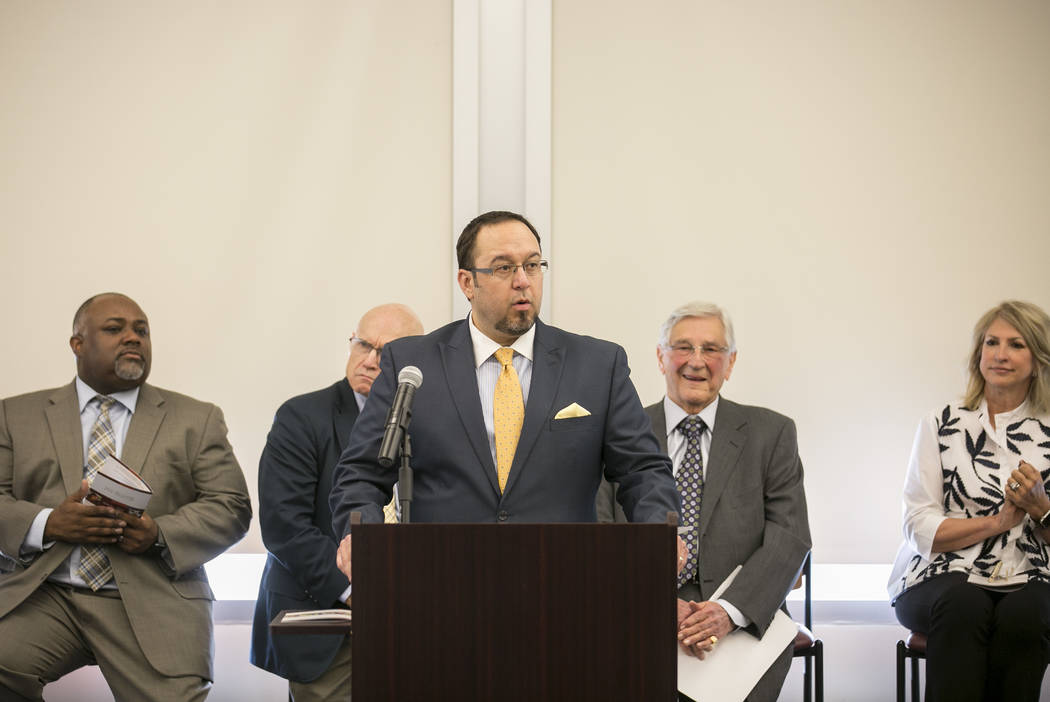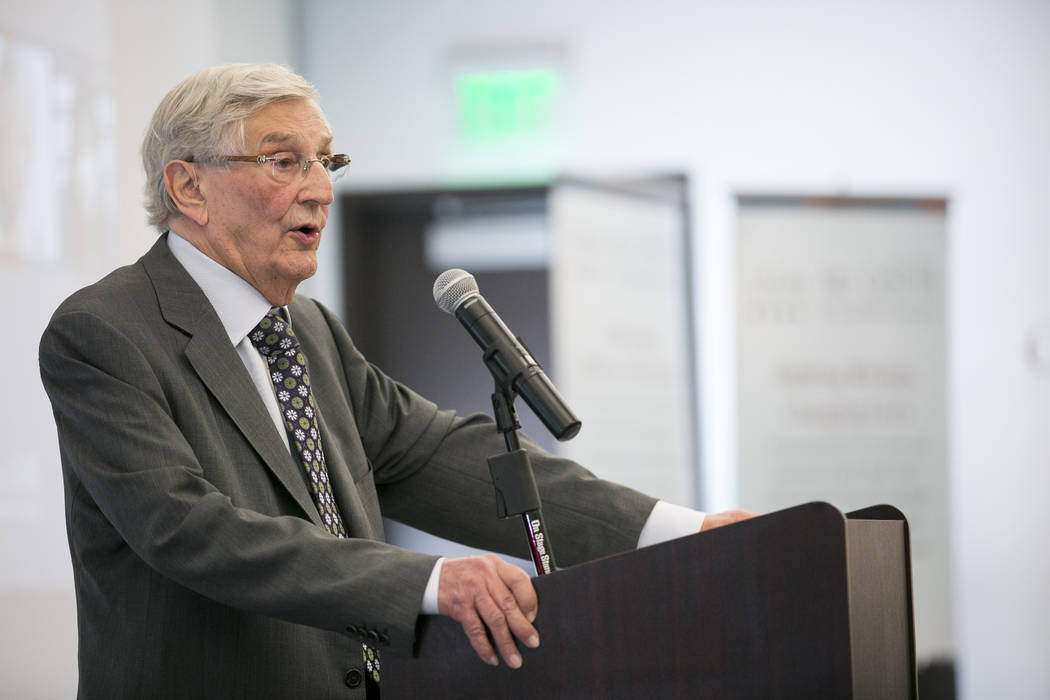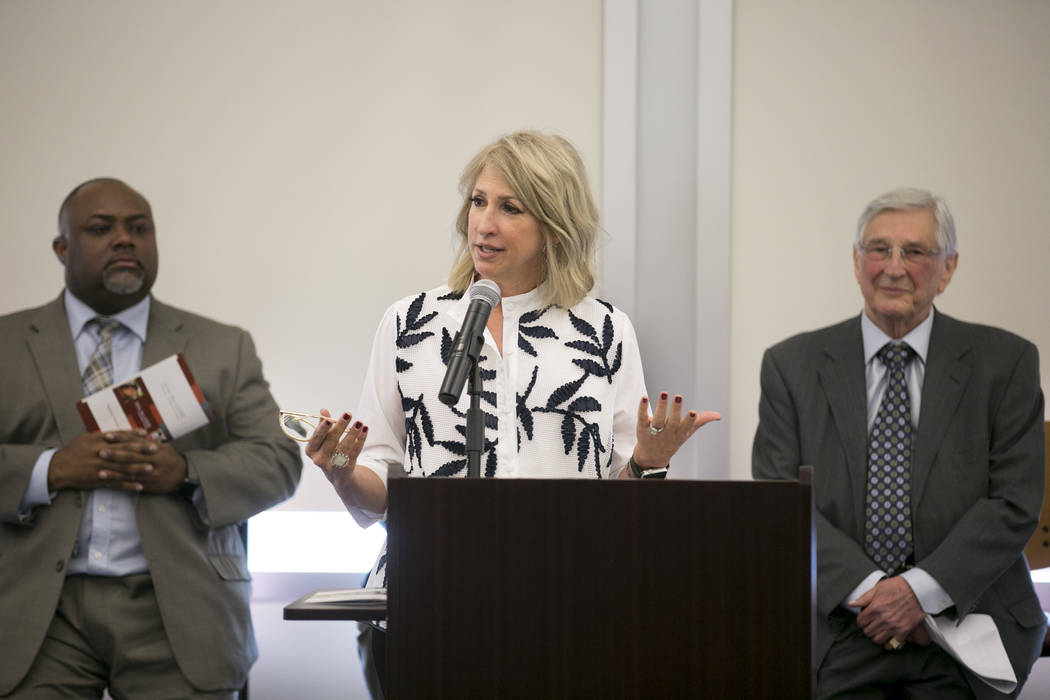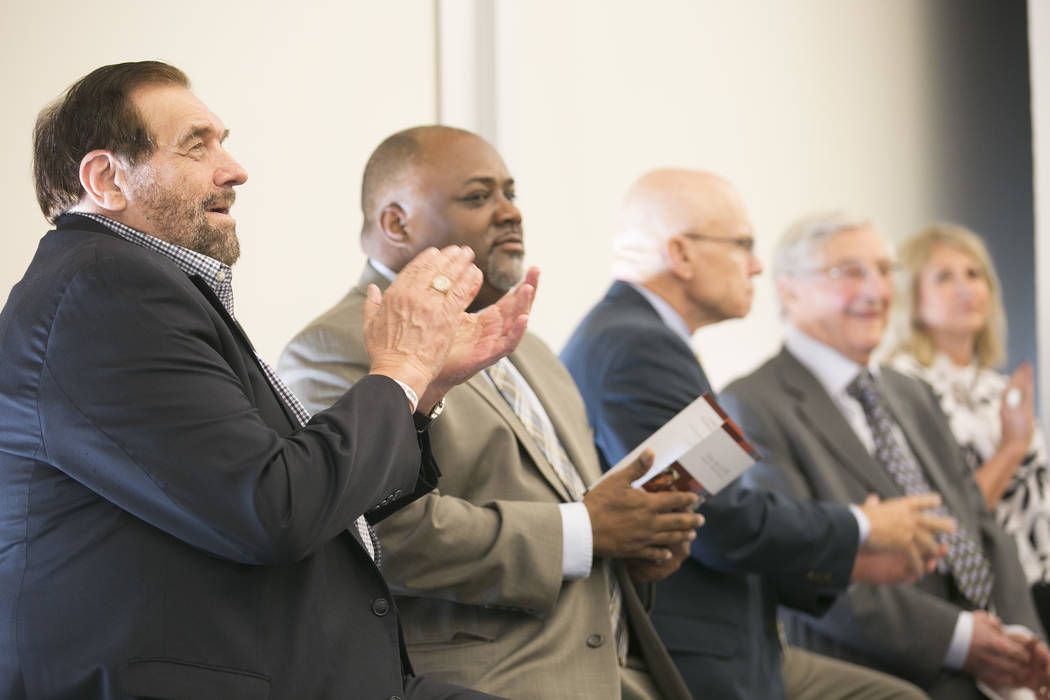 The Legal Aid Center of Southern Nevada started serving the valley's most vulnerable residents almost 60 years ago, hoping to answer a simple question.
It was, "Who needs legal aid?" Maximiliano Couvillier, president of the board of directors, said Wednesday as the center unveiled its new Access to Justice Endowment Program — a plan to raise $15 million to expand existing programs and add new legal specialties.
Couvillier listed examples of the nonprofit center's clients: Foster care children who need to be listened to. Domestic violence victims. Elderly people who are being forced out of their homes. The center has 43 attorneys and about 1,000 pro bono volunteers.
"Who do you turn to? Who do you trust?" Couvillier asked. "With no legal help, a victim's voice is not heard."
The Engelstad Family Foundation announced a $10 million matching challenge gift Wednesday. For every $1 donated through 2020, the foundation will match $2.
Venicia Considine, development and community relations director, said the center has been soliciting donations for the endowment. Already, more than $2.2 million has been raised, with donors including Wynn Resorts Ltd., Caesars Foundation, Boyd Gaming Corp. and the Boyd Foundation, Barrick Gold Corporation, Kemp Jones & Coulthard, MGM Resorts International and Golden Entertainment.
When matching funds are included, $6.6 million has been raised for the endowment.
"Our fingerprints will run through many generations," Couvillier said.
The endowment will provide funding for services when need increases, Considine said. She's seen need surge; at the end of the recession in 2007, the lines at the center were stretching out the door.
"Instead of having to deny service, we can use it as a bridge until we get another grant," she said. "Our clients are going to get help today, tomorrow, 10 years from now."
When William Boyd, Boyd Gaming's executive chairman and the center's co-chairman, was a young lawyer in the 1960s, he worked with Legal Aid Center of Southern Nevada to help people who couldn't afford representation in civil cases.
"It's been amazing to be a part of it," he said.
Executive Director Barbara Buckley said she started almost 30 years ago as a young attorney and started helping anyone who walked into the center's lobby. She watched as the center expanded to help children, families, the elderly and others.
"We represent young to old, and everyone in between," she said.
At the end of the ceremony, the donor wall in the lobby was unveiled: Two glass slabs listing the donors, individual and corporate, who helped with the endowment.
And, above the front desk, Buckley pulled off a black cloth, revealing a picture of Boyd and a message. It thanked him for "his tireless efforts in championing the cause of access to justice for all."
Growing need
In Clark County, 36 percent of the population — over 700,000 — live at or below 200 percent of the poverty level, qualifying for free legal services, the Legal Aid Center of Southern Nevada said. The number of children living in poverty in Nevada is at 22 percent, up from 15 percent in 2008. Nationally, it is estimated 50 percent of those who seek civil legal aid are turned away because of limited resources, according to Legal Aid Center of Southern Nevada. In 2016, the center helped a record of 133,364 people.
Donations can be made at https://www.lacsn.org/development-center/endowment.