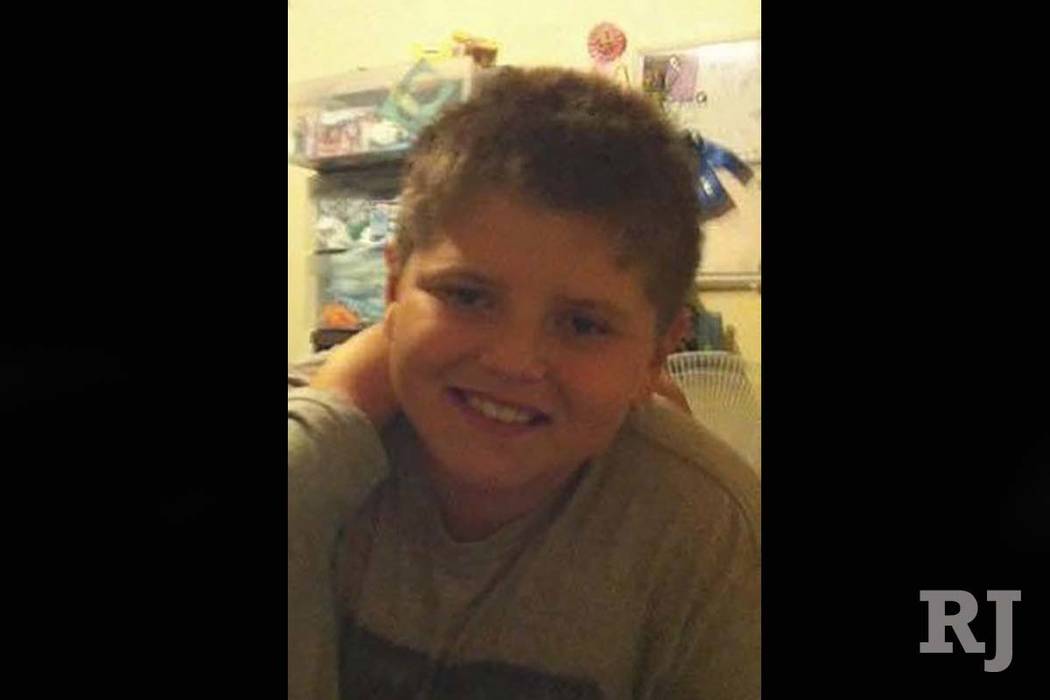 A 12-year-old boy has died after a crash on Interstate 15 north of Las Vegas, the Nevada Highway Patrol said Tuesday.
The child, identified Wednesday by the Clark County coroner's office as Dominic Bravo of Page, Arizona, died last week from injuries sustained in the June 19 crash.
Bravo was a passenger in a silver Nissan Altima that experienced mechanical issues as it traveled south on I-15 about 7:25 p.m., troopers said. The car had its hazard lights on when it was rear-ended by a black 2015 Dodge Ram near the U.S. Highway 93 off-ramp.
Troopers said Bravo was flown by helicopter to University Medical Center and died two days later.
A 22-year-old woman in the Altima's front passenger seat was hospitalized at UMC with non-life-threatening injuries.
The driver of the pickup didn't slow prior to the crash, the highway patrol said in a release, adding impairment wasn't suspected and charges were pending.
Bravo's mother, Sabrina Alger, said her son's interests included bicycling, playing video games and, more recently, cooking.
"He was so proud to learn how to make things that he liked on his own," she said. "He is very much missed and loved."
A Gofundme campaign has been created to assist the family with medical expenses.
Contact Mike Shoro at mshoro@reviewjournal.com. Follow @mike_shoro on Twitter. Rachel Hershkovitz contributed to this report.