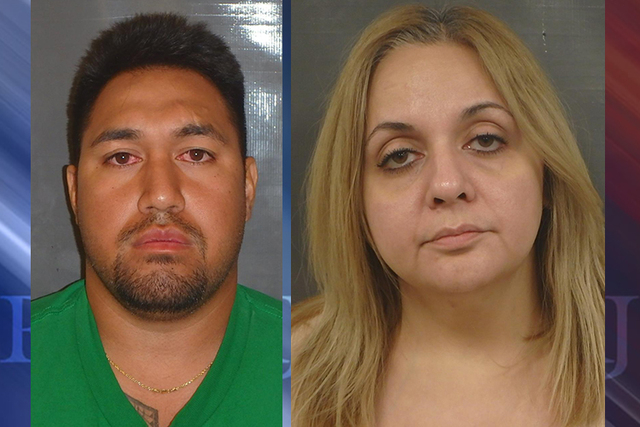 A man and a woman have been arrested by the Nye County Sheriff's Office in connection with a 2014 brothel burglary.
Jessie Aulelava, a Loomis armored truck driver, is charged with two counts of grand larceny after police say he and Shiva Zamiri, an employee of the brothel, took an undisclosed amount of money from the Nye County business last October, according to a Monday morning release.
The sheriff's office determined that Zamiri had been taking money from the brothel's earnings before the money was counted, sheriff's office spokesman David Boruchowitz wrote in the release.
Aulelava, the Loomis driver, was responsible for counting the number of bags he picked up from the brothel and took to the bank, Boruchowitz said. Aulelava signed for a number of bags at the business, several of which were missing when the money arrived at the bank.
Authorities did not name the brothel or give its location.
Zamiri is charged with one count of burglary and two counts of grand larceny.
Both suspects were transported to Nye County Detention Center for booking, the release said.
The investigation is ongoing.
Kimber Laux contributed to this report.
Contact Kimberly De La Cruz at kdelacruz@reviewjournal.com or 702-383-0381. Find her on Twitter: @KimberlyinLV.