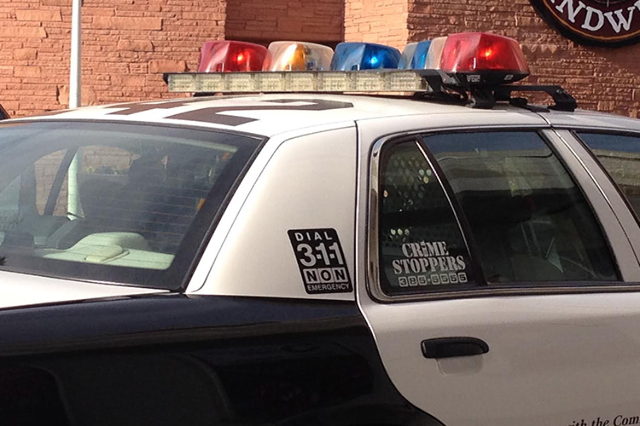 Two men are dead after a motorcycle-pedestrian crash early Saturday morning near Downtown Las Vegas, according to Las Vegas police.
Officers were called about 12:30 a.m. Saturday to a wreck on Eastern and Canosa avenues, south of Oakey Boulevard, Metro wrote in a release Saturday morning.
A 23-year-old man riding a black 2006 Suzuki GSX-R 750 was southbound in the left lane on Eastern, approaching Canosa, when a pedestrian, believed to be in his 40s, was crossing the southbound lanes of Eastern Avenue in an unknown direction.
The motorcycle struck the pedestrian and both men were thrown onto the road, the release said.
Both men died at the scene of the wreck.
The release did not say whether the pedestrian was in a crosswalk at the time of the crash.
These are the 58th and 59th traffic-related fatalities in Metro's jurisdiction this year.
Contact Kimber Laux at klaux@reviewjournal.com or 702-383-0381. Find her on Twitter: @lauxkimber.