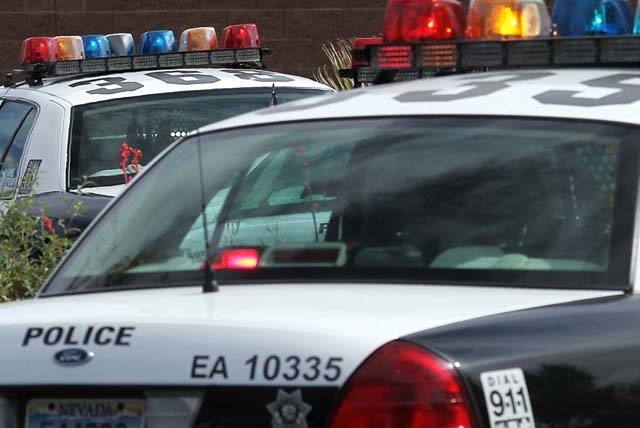 Three people were injured when a car crashed into another vehicle and then into a building Monday night in the central valley, according to Las Vegas police.
It happened about 9:10 p.m. on the Pecos-McLeod Interconnect, at the southern intersection where Twain Avenue and Mojave Road come together. A 2015 Chevrolet Equinox was northbound on the interconnect when a 2010 Hyundai Sonata headed east on Mojave Road went through the intersection at the same time, a Metro news release said.
The Equinox and the Sonata collided, sending both cars into the northeast corner of the intersection. The Sonata continued up a curb, where it struck a traffic signal control box before it crashed into an office building at 3700 S. Pecos-McLeod, the release said.
Occupants of both vehicles were taken to Sunrise Hospital and Medical Center, police said. A 43-year-old woman, a passenger in the Sonata, was critically injured. The driver had injuries described as moderate.
The driver of the Chevrolet, a 23-year-old woman, had minor injuries.
This crash remains under investigation.
Contact Cassandra Taloma at ctaloma@reviewjournal.com or 702-383-0381. Find her on Twitter: @CassandraTaloma.