3 Las Vegas students killed by suspected DUI driver in California
Updated March 30, 2018 - 12:14 am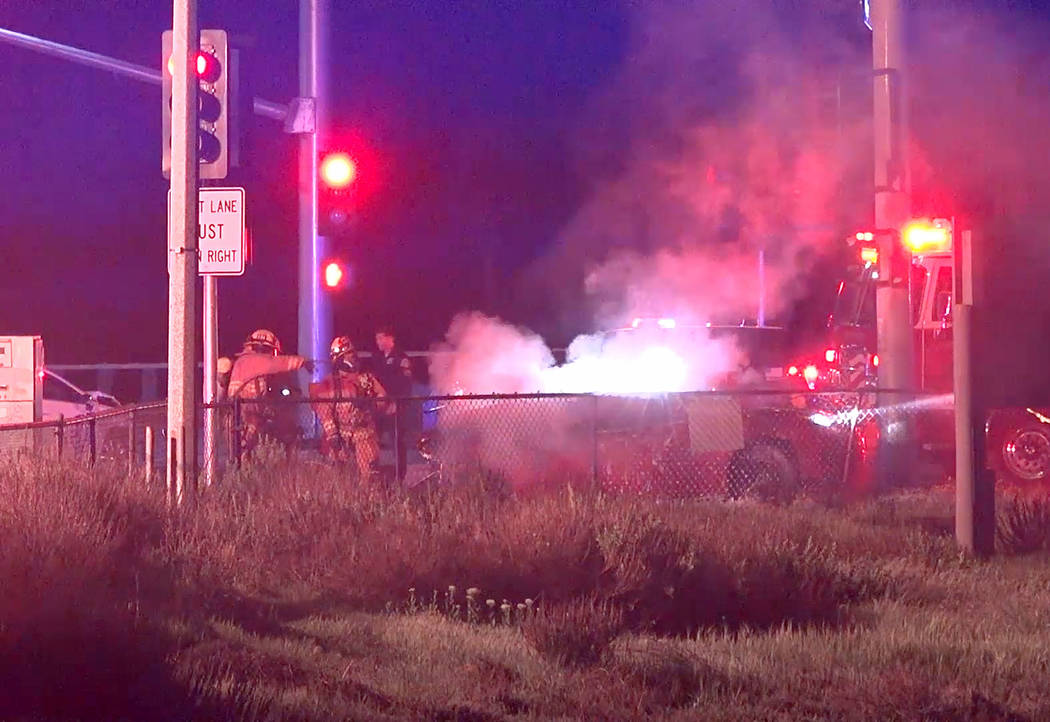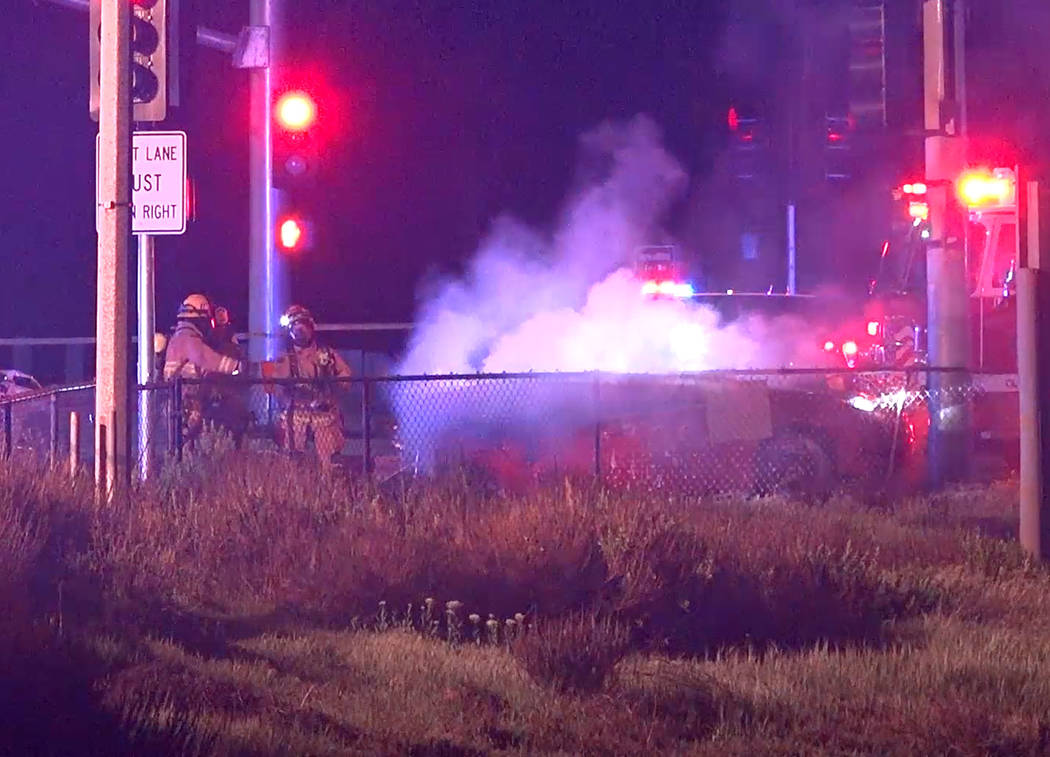 Three Centennial High School students were killed Thursday morning in Southern California when their vehicle was struck by a suspected drunken driver while they were enjoying their spring break, a sister of one victim said.
The crash occurred at 1:08 a.m. on the Pacific Coast Highway, when 27-year-old Bani Duarte of San Clemente struck a red Toyota stopped at an intersection, Huntington Beach police said.
Police believe the Toyota was stopped at the traffic light when Duarte's car rear-ended it and pushed it through the intersection, causing it to run up onto a sidewalk and a pool.
Huntington Beach police officers at the scene found the Toyota was smoking, authorities said. A fourth person in the Toyota, who was in the right front passenger seat, got out and was taken to a local trauma center with unknown injuries, spokeswoman Angie Bennett said.
An officer tried to rescue the others when the car burst into flames, Bennett said.
Duarte was arrested and charged with vehicular manslaughter while intoxicated and driving under the influence causing injury. She was transported to Huntington Beach Jail.
Huntington Beach resident Alex Martinez, 20, told the Las Vegas Review-Journal in a Facebook chat that he and his friends were returning from a gym when they saw Duarte's white car driving erratically and hitting sidewalks prior to the crash.
Martinez said he and his friends called the police to report her erratic driving. They followed her car until she stopped on some metered parking.
"I told (her) she hit two sidewalks back there and she said, 'Really? No way,'" said Martinez, who first shared his story with The Orange County Register. He added that his friends offered her a ride home, but she refused.
She drove off, and he watched the car brake, speed up and hit the red Toyota, Martinez said.
California authorities did not immediately identify the victims, but the sister of a victim named them as Dylan Mack, Brooke Hawley and Albert Rossi, who went by the initials "A.J." She did not know who the injured person was.
Allie Rossi, who is A.J. Rossi's sister, said the teenagers had traveled to Huntington Beach for spring break. They rented a motel room and planned to be out at the malls shopping, she said.
"I got a call from Brooke Hawley's sister, who I went to kindergarten with, around 7:15 this morning," she said. "The beginning story was that there was one fatality, so I was on my hands and knees praying to God that it wasn't my brother."
A GoFundMe page has been set up for A.J. Rossi's family to help defray funeral and other expenses.
He and Mack, a Centennial track and football athlete, were set to graduate from high school in June.
"He was just a really, really good kid," Mack's father, Morgan Mack, said of his son. "Just very loving."
Mack, 18, was just starting to figure out what he wanted to do after high school, his father said.
"He had some interest in maybe getting into fire as a career," he said. "So I started working with him, getting him some contacts and some direction on how to get there."
A vigil is slated for 6 p.m. Friday at Knickerbocker Park, 10695 W. Dorrell Lane.
Hawley also was an athlete at the school and played on Centennial's varsity soccer team for the last two years.
The news hit the Centennial High community hard. Softball coach Mike Livreri spoke about the tragedy after a Centennial softball game on Thursday.
Centennial lost 3 wonderful kids last night, our hearts are out to everyone affected by this we are so sorry for what everyone is going through please be safe for the rest of spring break and hold your loved ones close

— Centennial c/o 2018 (@chsbulldogs18) March 29, 2018
we also want to wish Alexis V a full and speedy recovery. our thoughts are with you and your family/friends ❤️

— Centennial c/o 2018 (@chsbulldogs18) March 29, 2018
"A lot of the kids, they knew these guys personally," said Livreri, who had Mack as a student and knew Hawley. "So it hurts."
Contact Amelia Pak-Harvey at apak-harvey@reviewjournal.com or 702-383-4630. Follow @AmeliaPakHarvey on Twitter. Review-Journal staff writer Justin Emerson contributed to this report.