3 people, 1 dog displaced after house fire in east valley Sunday morning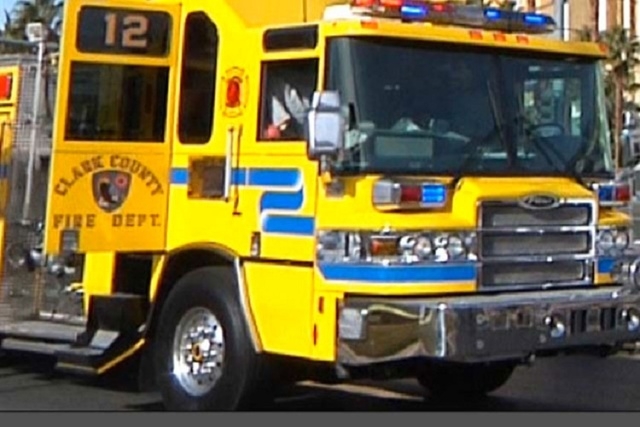 Three people and a dog were displaced after a fire at an east valley home Sunday morning, according to Clark County fire spokesman Jeff Buchanan.
Firefighters responded to the call at 3086 Palmdale Street about 8 a.m., and had the fire under control within ten minutes.
No injuries were reported and the fire is still under investigation.