4 hospitalized after SUV collides with Clark County fire vehicle
October 31, 2014 - 6:00 pm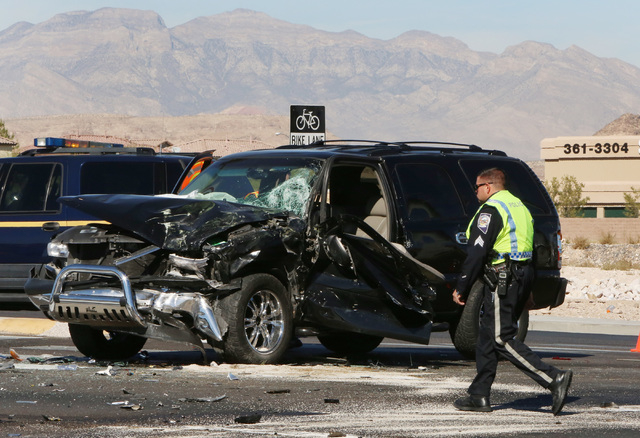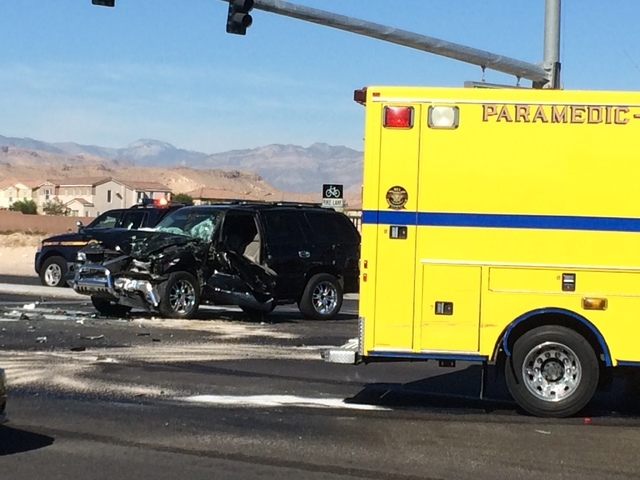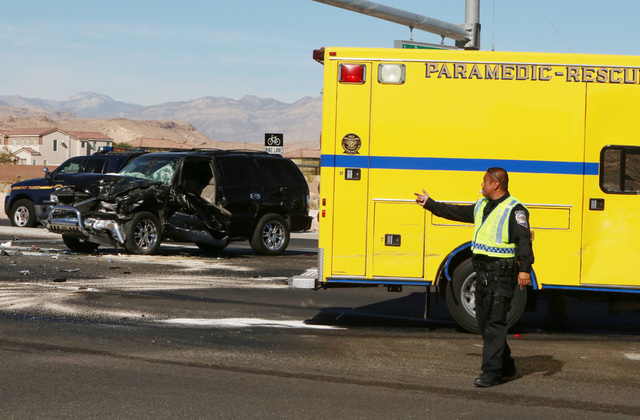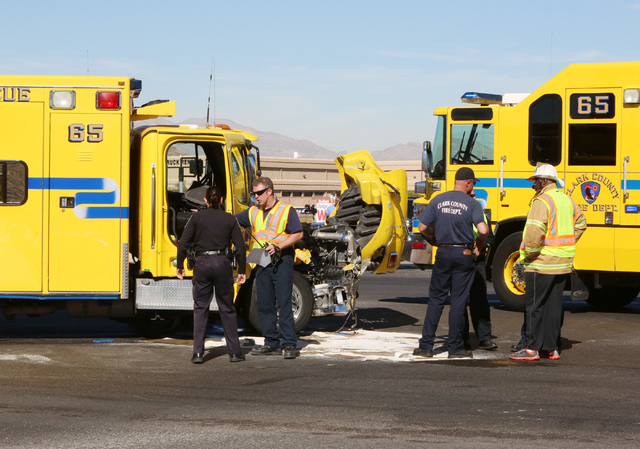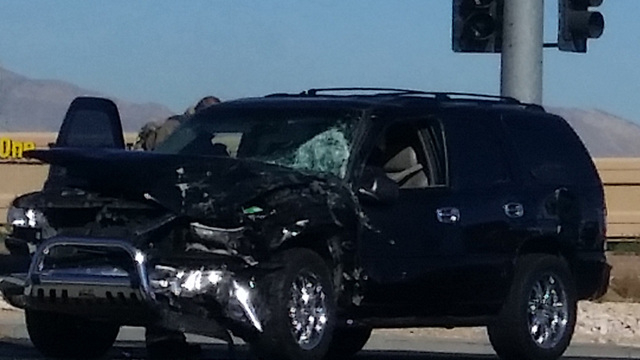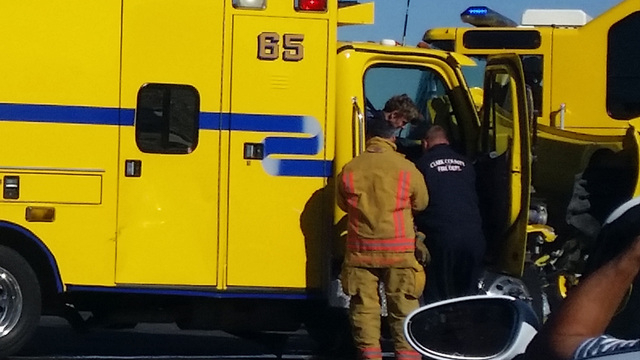 Four people were taken to University Medical Center after a Clark County Fire and Rescue vehicle and an SUV collided Friday morning near Blue Diamond Road and Durango Drive, according to Nevada Highway Patrol.
The paramedics vehicle had its lights and was responding to a call at the time, according to NHP. As it was heading through the intersection, a black Chevrolet Tahoe struck it on the right side around 10:08 a.m. The Tahoe was headed south on Durango.
Two paramedics were taken to UMC and are expected to be OK, NHP trooper Loy Hixson said. The male driver of the Tahoe suffered minor injuries, but a female passenger was in serious condition.
The paramedics were on their way to a reported house fire in the 9100 block of Dutch Oven Court, near El Capitan Way, according to Clark County spokesman Jeff Buchanan.
The crash briefly closed the intersection.
This is a developing story. Check back for updates.
Contact reporter Cassandra Taloma at ctaloma@reviewjournal.com or 702-383-0381.