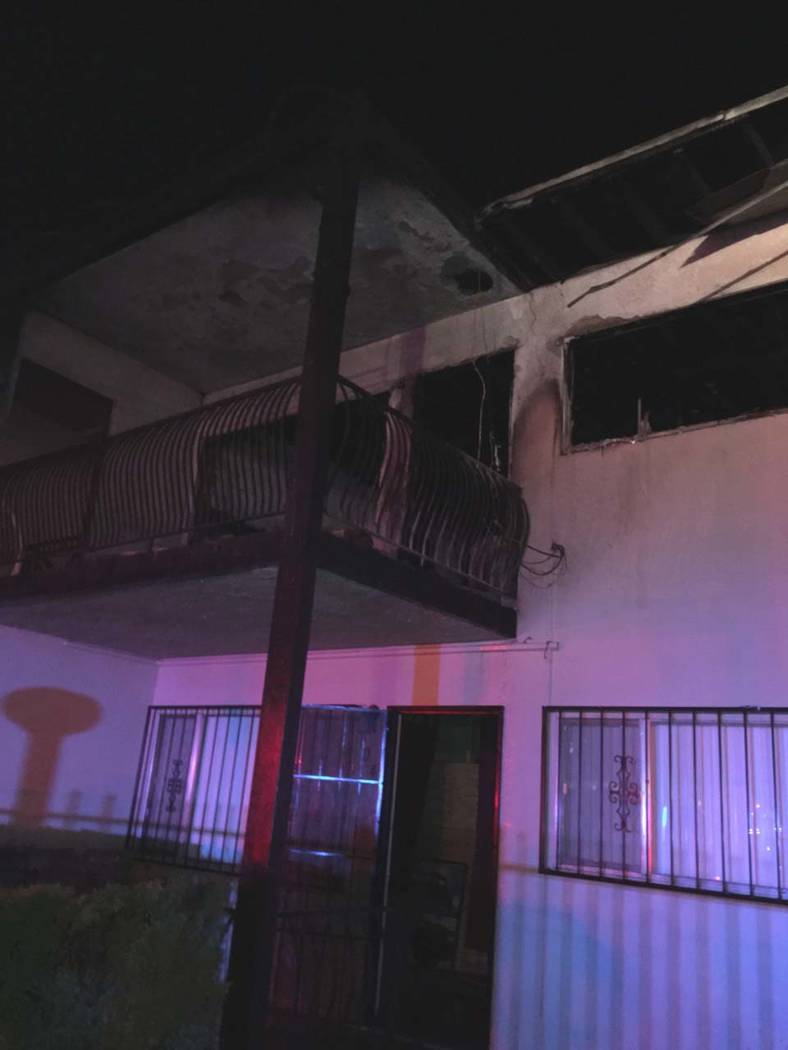 Seven people were displaced and a child was hospitalized after a fire gutted a second-story apartment early Thursday in the central valley.
Fire crews were called about 12:40 a.m. to the Park Arms Apartments at 511 E. Sahara Ave. on reports of a building fire.
"It was burning really good when we got here," battalion chief Capt. Eric Poleski said.
Firefighters with Clark County Fire Department found flames in a second-story unit of an eight-unit building. A family of six lives in the apartment.
A child with special needs was hospitalized for observation, he said.
The fire didn't extend to other units but it charred the family's apartment.
"Absolutely nothing left," Poleski said.
The building manager, who lived below the family, was displaced due to water damage. The American Red Cross is helping all seven people.
The fire's cause was under investigation. Poleski estimated the damage at $75,000.
Contact Mike Shoro at mshoro@reviewjournal.com. Follow @mike_shoro on Twitter.