$8.8M project aims to relieve flooding around Mojave High School in North Las Vegas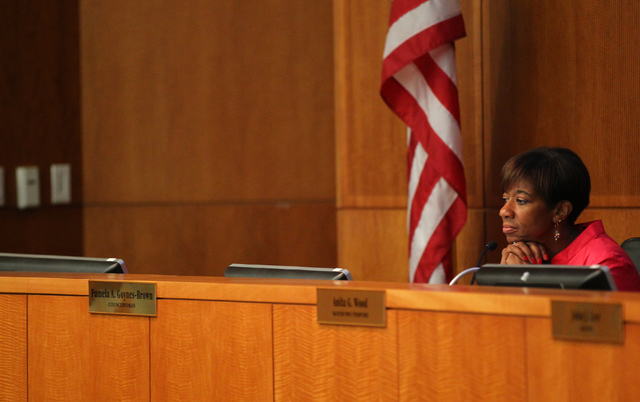 A flood control system will be built along a stretch of Ann Road, running from the Upper Las Vegas Wash Channel to Goldfield Street, and on North Fifth Street between Ann Road and El Campo Grande, under an $8.8 million contract awarded Wednesday by the North Las Vegas City Council.
The project is aimed at reducing floods and subsequent street closures along Ann Road during heavy rainfall, particularly in the area surrounding Mojave High School, city officials said. Plans also call for several road improvements in the area.
ACC Southwest is expected to start the 10-month project by July. The new system is funded by the Regional Transportation Commission and the Regional Flood Control District.