9/11 Remembrance events planned Monday in Las Vegas
September 10, 2017 - 5:49 pm
Updated September 10, 2017 - 5:58 pm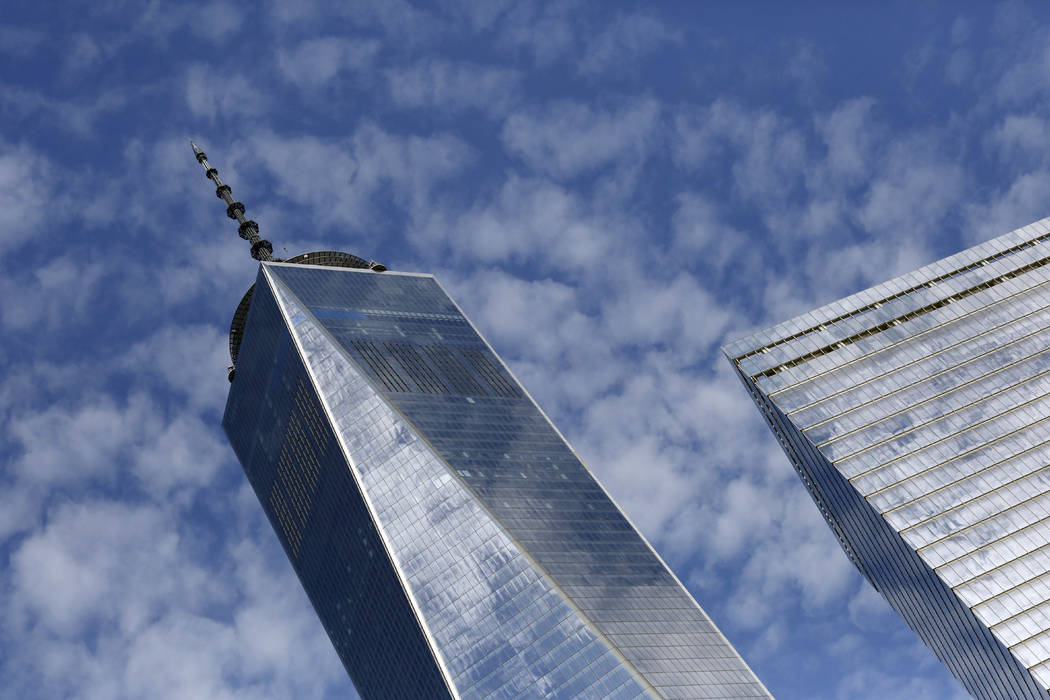 Here are the events planned Monday in Las Vegas to remember the victims of terrorist attacks on Sept. 11, 2001. Not all events are open to the public:
— The Las Vegas Fire Department will conduct a Tolling of the Bells Ceremony at 6:45 a.m. at Fire Station 5, 1020 Hinson St. They also will hoist the flag to half-staff.
— Students will assemble at 7:55 a.m. at the Joseph M. Neal STEAM Academy playground to hear a message from their principal, Denise Murray, whose husband was a Port Authority police lieutenant previously stationed at the World Trade Center. Murray and her husband lost 32 of their Port Authority police friends on 9/11.
— A new flag will be placed on the Barbara Edwards Memorial at Palo Verde High School's soccer field as part of a school-only ceremony at 8:30 a.m. Edwards was a foreign language teacher at the high school in Summerlin. She was a passenger on American Airlines Flight 77, the plane that crashed into the Pentagon on 9/11.
— The UNLV College Republicans will hold a 9/11 Memorial Service at 10 a.m. at the Student Union Amphitheater to honor the nearly 3,000 lives lost on 9/11. Earlier, group members will plant a flag in the student union courtyard for each life lost. The flags will remain until 5 p.m.
— Firefighters, a color guard and bagpipers will march at 7 p.m. in downtown Las Vegas. Their route will start at the old Downtown Transportation Center on Casino Center Boulevard, turn left on Fremont Street, stop at the Third Street Stage for a moment of silence, and continue up Third Street to Stewart Avenue.