American Airlines plane lands at Las Vegas airport after bird strikes engine
Updated June 3, 2023 - 5:39 pm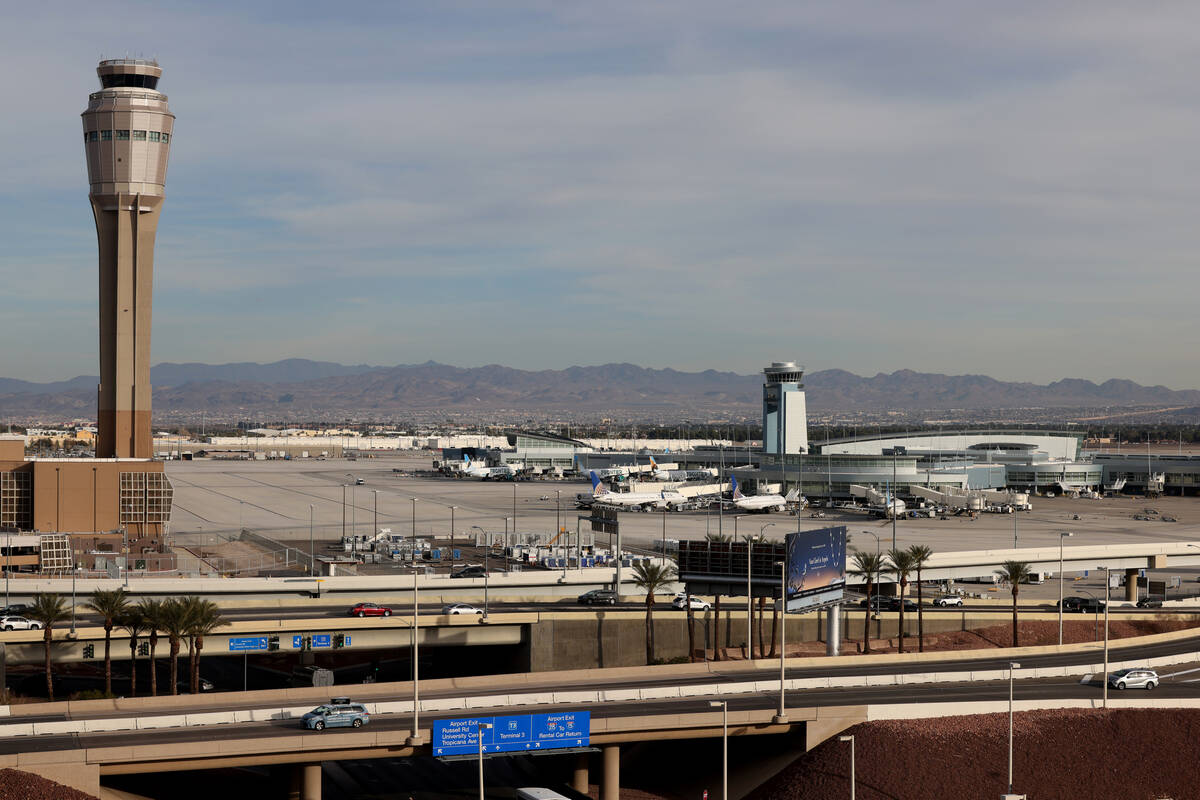 An American Airlines flight that was diverted from Salt Lake City to Dallas radioed in an alert about a bird strike to one of its engines before landing at Harry Reid International Airport Saturday, authorities said.
The bird strike affected the airplane's right engine, Reid airport spokesman Joe Rajchel said.
He said the bird strike occurred after the plane took off from Salt Lake City, where it was then directed to land at Reid.
American Airlines flight 2845, which had 189 passengers aboard, sent an alert declaring an emergency so that emergency vehicles were ready to respond, according to Rajchel.
He said emergency vehicles were sent to the landing area at Reid, but the aircraft touched down at about 1:10 p.m. with no reported injuries or engine trouble.
"It landed safely," he said. "My understanding is that it's taxiing on its own."
Contact Jeff Burbank at jburbank@reviewjournal.com or 702-383-0382. Follow him @JeffBurbank2 on Twitter.