Baby dies from injuries in crash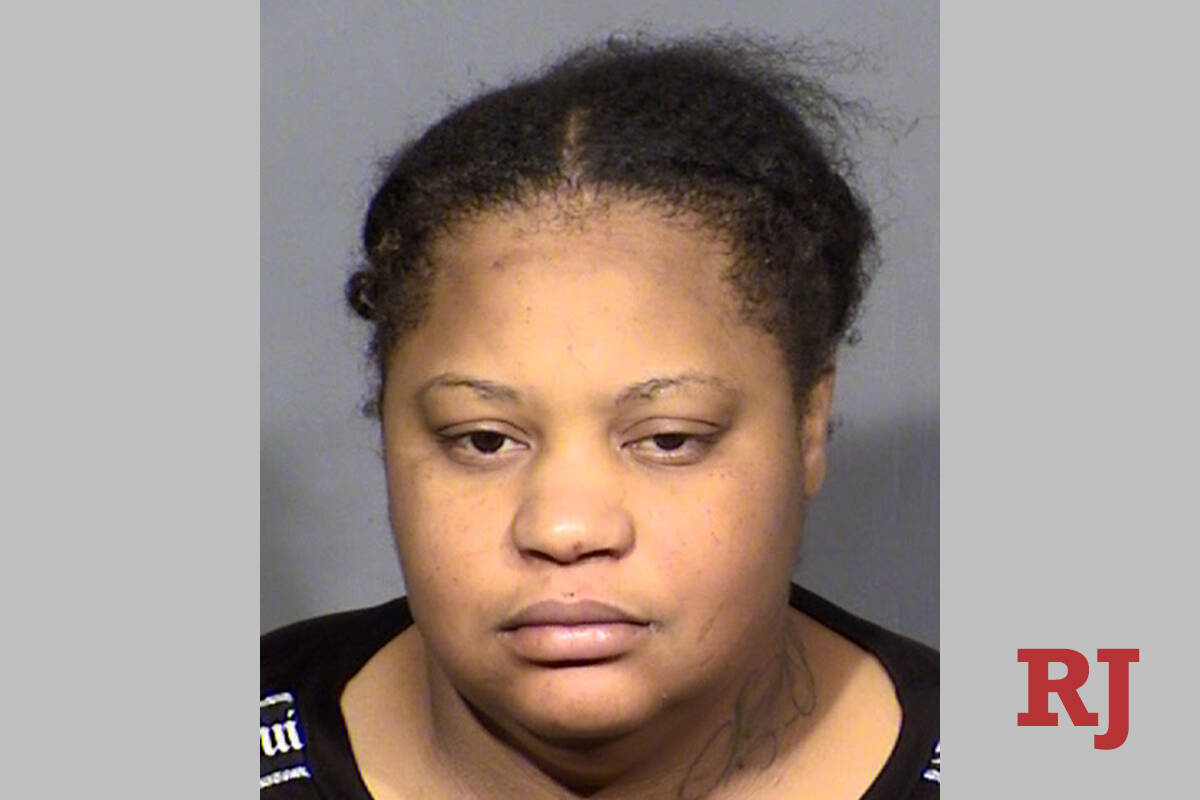 A 6-month-old baby has died from critical injuries suffered in a three-car crash that injured five others when a woman suspected of driving while impaired drove a pickup truck through a red light, police said Friday.
The infant, who lived in Las Vegas and was not identified, was declared dead by medical staff and the Clark County coroner's office advised Metropolitan Police Department about it on Thursday, police said.
Six people in Saturday's three-vehicle collision were injured, four critically, at the intersection of South Nellis Boulevard and East Vegas Valley Drive.
Tiffany Sharda Carter, 36, was arrested after police said she drove a 2001 Dodge Ram pickup through a red light at the intersection of Nellis and Vegas Valley around 7:45 p.m. Saturday.
Based on evidence gathered by officers and witness statements, the driver of the pickup had been in a hit-and-run crash earlier at Nellis and Sahara Avenue, entered the intersection with Valley View at a high rate of speed and failed to stop at a red light, police reported.
The pickup crashed into a 2009 Toyota Corolla carrying the baby and three adults and also collided with a 2018 Nissan Rogue with one adult. The adults in the Toyota suffered critical injuries and remain hospitalized, police said.
Carter and the driver of the Nissan had only minor injuries, according to police.
Carter faces three counts of felony DUI with substantial bodily harm, three counts of felony reckless driving with substantial bodily harm, a felony count of failing to stop at an accident resulting in injury or death and is due to appear in Justice Court on Monday, court records show.
Contact Jeff Burbank at jburbank@reviewjournal.com or 702-383-0382. Follow him @JeffBurbank2 on Twitter.