Beefed-up patrols, fines proposed for crimes at Clark County Wetlands Park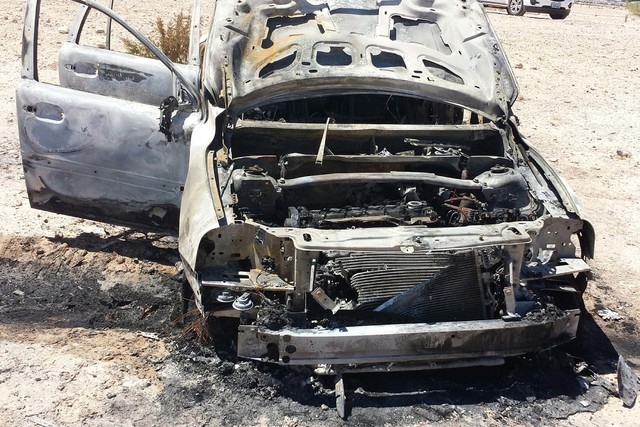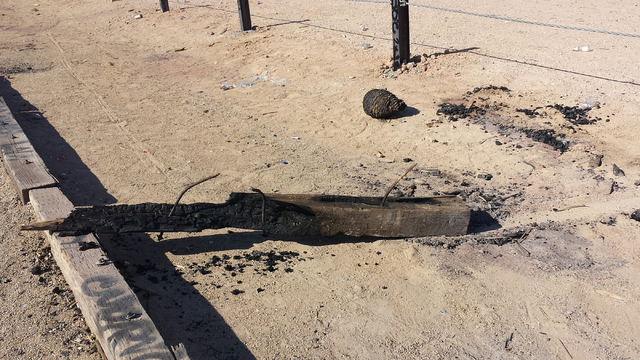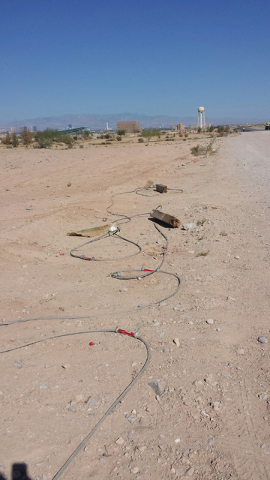 The Clark County Wetlands Park is plagued by crimes, and county officials are sick of it.
Vandalism, graffiti, illegal shooting, underage drinking, fires — the common crimes committed at the 2,900-acre park often occur at night and weekends and when teenagers are out of school, officials said.
A law enforcement coalition is committed to expanding patrols in the park, and law-breakers will face stiff fines or worse, County Commissioner Chris Giunchigliani said at a news conference in front of the park's visitor center Thursday morning.
Giunchigliani said she wants to amend county ordinances to create a civil fine structure and increase those fines. She is also pushing for the county to fund two or three new park police positions to be dedicated to the wetlands.
"If they want me to put a $10,000 fine on top of a parent's head, I will do it because I'm tired of just giving citations," she said.
"Once you hit someone in the pocketbook a time or two, then you start to get their recognition. So if a parent, their youth are out here violating curfew, they're drinking, they're trespassing. You start looking at those layers, it could get upwards of $5,000 to $10,000.
"And I'm talking steep. I'm not going to start with a couple hundred dollars. That doesn't get us any place," she said.
Since July 1, 2011, the county has spent $182,300 to repair vandalism at the wetlands park, the county's largest and most underdeveloped park, officials said.
People have been off-roading at the park and digging up wooden fence posts to make bonfires. Police say the park is a common party spot for teens.
A couple of years ago, a restroom near the Sunrise Trailhead was destroyed by a homemade bomb, Giunchigliani said. That restroom cost about $100,000 to build.
"It wasn't a cherry bomb, I'll tell you that much. It completely destroyed it," she said
The FBI never solved that bombing case, she said, and it wasn't the only serious crime at the park.
Geovany Garcia, 17, was shot and killed in the early hours of Sept. 5, when a large party at the park turned into a brawl and a shootout. Three other people were shot and wounded during that incident, and no arrests have been made in connection with the homicide.
Lt. John Liberty of the Metropolitan Police Department's southeast area substation said that homicide spurred the department to increase patrols in the area.
Calls for police service at the park had increased 40 percent from 2013 to 2015. Since the department began its sweeps, calls for service went down 30 percent, Liberty said. There haven't been any violent crimes since Garcia's death.
But warm weather has settled into the valley and spring break starts Monday for youths in the Clark County School District, so Metro, Henderson police and others from the coalition are beefing up patrols starting Friday night.
"We're putting a plan together to conduct sweeps in the area to reduce illegal activity and some of these unsanctioned parties," he said. "At nighttime, if there's a bonfire you can spot it from a mile away."
And illegal shooting will not be tolerated, he said.
"This is not an area to come out and shoot your guns off. There (are) homes that encroach right on the border of this park here."
Contact Wesley Juhl at wjuhl@reviewjournal.com and 702-383-0391. Find him on Twitter: @WesJuhl
Related story
Jury convicts man in Wetlands Park slaying