Bonnie Springs Ranch near Las Vegas sells for $25M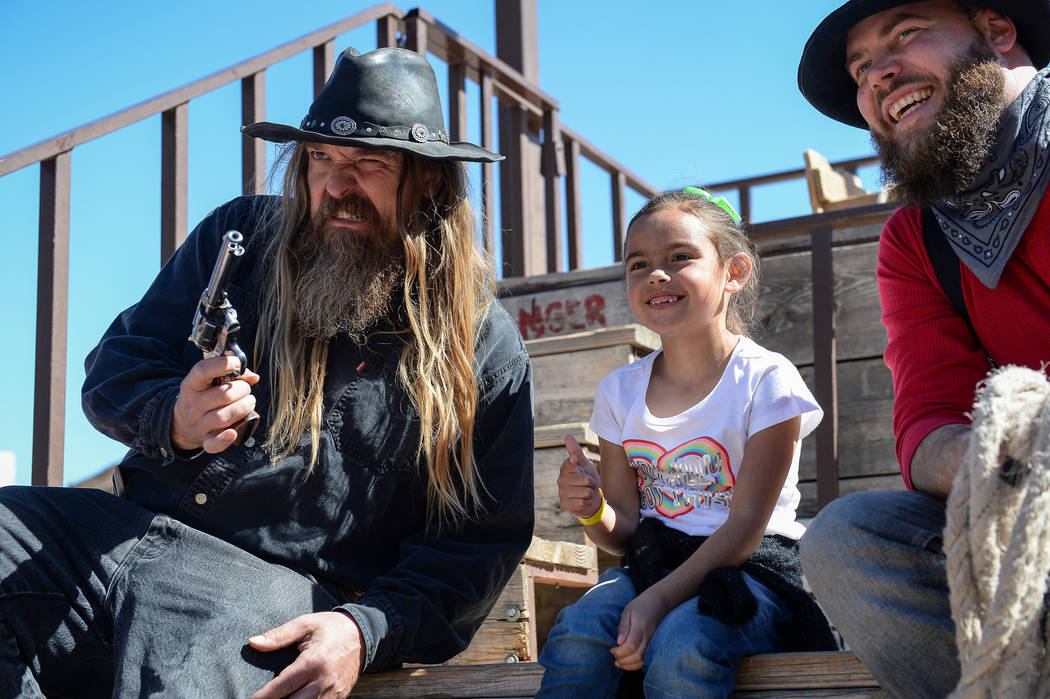 Bonnie Springs Ranch is officially under new ownership.
Las Vegas developer Joel Laub, who plans to turn the shuttered, replica Old West town into a luxury housing development, closed his purchase of the property Tuesday, county records show.
He bought the 64-acre spread for $25 million.
Attorney Paul Connaghan, who represents the sellers, confirmed Wednesday the deal closed.
Efforts to speak with Laub about the sale were unsuccessful Wednesday.
Bonnie Springs, west of Las Vegas off State Route 159, was a decades-old desert attraction that offered mock gunfights and hangings, a petting zoo, horseback riding and a motel.
It closed last month after Laub reached a deal to buy the property from children of Bonnie Springs founder Bonnie Levinson, who died in 2016 at age 94.
Connaghan said Wednesday that his clients relocated the ranch's animals in a "very humane way," including to zoos and habitats.
Laub drew up plans for 20 custom-home lots, a 25-room motel, a restaurant and a 5,400-square-foot event barn. After the pending sale and proposed development were reported in January, hundreds of people filed into Bonnie Springs.
An online petition also was launched to "save" the attraction and turn it into a historical landmark. The petition had garnered 56,360 supporters as of Wednesday.
Large crowds made their way to Bonnie Springs through its final weekend open, and a local resident appealed the Clark County Planning Commission's approval of Laub's housing tract. County commissioners upheld the plans.
Commissioner Justin Jones, whose district includes the Bonnie Springs property, has said that he wished the state or county stepped in to buy the parcel and add it to nearby Spring Mountain Ranch State Park, but neither entity had the "30-odd million dollars" needed to purchase the site.
Bonnie Springs had been put on the market for $31 million.
In January, Laub's attorney and project partner J. Randall Jones told the Las Vegas Review-Journal that the developers plan to carve out 20 home sites that range from about 2-3 acres each. The lots would be sold to buyers who would then build their own house.
In that interview, Jones said his group wants "strict conditions" on what could be built to ensure the houses blend with the natural landscape. Moreover, zoning allows for 31 residential lots, but he and Laub want the community to be "as spacious as possible."
"We're not trying to just cram as many houses on there as the law might allow," Jones said at the time.
Jones did not respond to requests for comment Wednesday.
Contact Eli Segall at esegall@reviewjournal.com or 702-383-0342. Follow @eli_segall on Twitter.