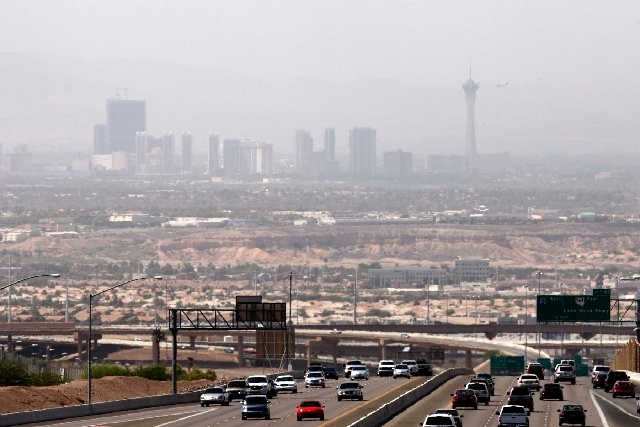 The Clark County Department of Air Quality issued a dust and smoke advisory through Friday afternoon due to a wildfire in the Los Padres National Forest in Southern California.
Though the smoke has not reached the valley, the agency advised county residents to be aware because high winds are expected to sweep across the valley Thursday night into Friday morning.
"It was not as bad as we thought it would be, but we'll still keep the alert out," said Russell Roberts, air quality specialist.
The small dust particles can aggravate respiratory diseases such as bronchitis and asthma. Children, the elderly and people with respiratory diseases are advised to stay indoors during smoky and dust storm conditions, the agency said.
Contact reporter Steven Slivka at sslivka@reviewjournal.com or 702-383-0264.