Cats rescued from northwest Las Vegas house fire
November 19, 2019 - 7:48 am
Updated November 19, 2019 - 3:39 pm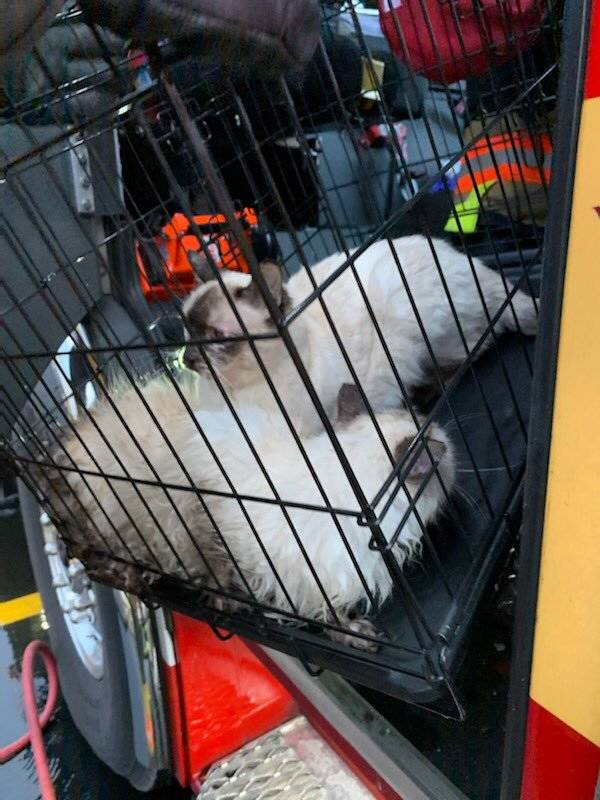 Three cats were rescued from a northwest Las Vegas house where there was an attic fire early Tuesday.
Las Vegas Fire Department crews responded about 5:45 a.m. to 3721 Shanagolden St., near West Alexander Road and North Grand Canyon Drive, on reports of a fire in the attic of a single-story residence.
Firefighters saw fire coming from roof vents upon their arrival. The house's only occupant was not home at the time of the fire.
The occupant was displaced from the home and is working with the American Red Cross. They told investigators they were "having troubles with the power in the house the night before," the department said.
The cats were treated and released.
The cause of the fire is undetermined, the department said, but it caused roughly $75,000 in damage. Most of the damage affected the attic.