Cause of central Las Vegas house fire being investigated
November 9, 2017 - 3:59 am
Updated November 9, 2017 - 4:36 am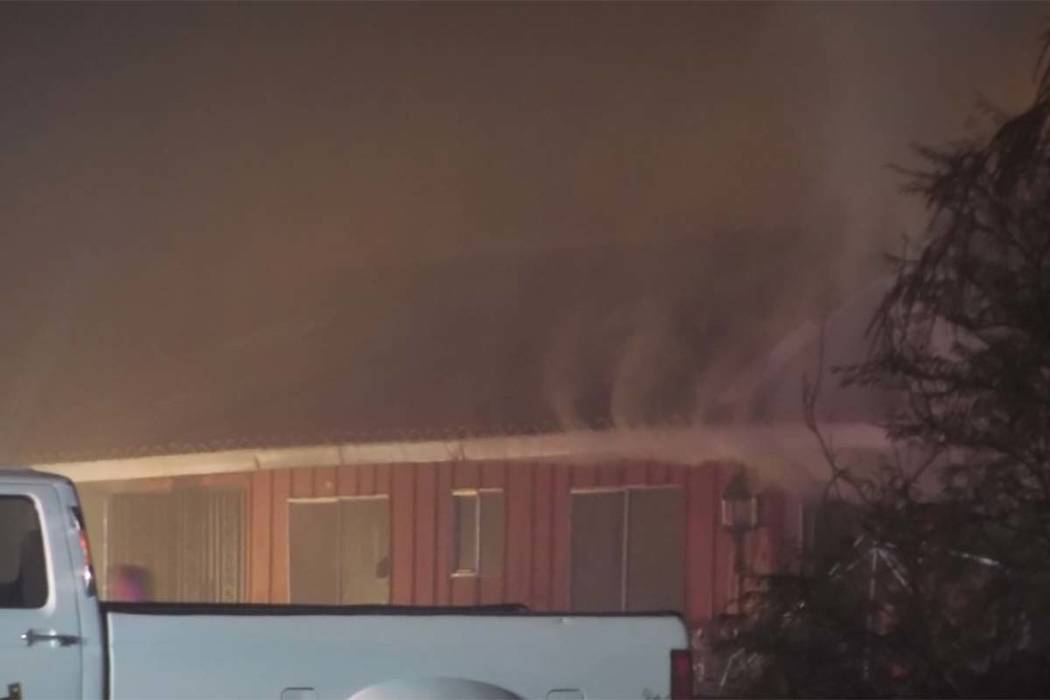 No one was injured after a Thursday morning attic fire at a central valley home.
The fire was called in at 2:12 a.m. at 1923 Sutro Lane, near Owens Avenue and Martin Luther King Boulevard, according to Las Vegas Fire Department spokesman Tim Szymanski.
Firefighters arriving at the scene found smoke drifting up through the home's roof over the attic. Szymanski reported at 2:50 a.m. the fire was out.
The cause of the fire is under investigation, and the damage costs have not yet been estimated.
Contact Max Michor at mmichor@reviewjournal.com. Follow @MaxMichor on Twitter.