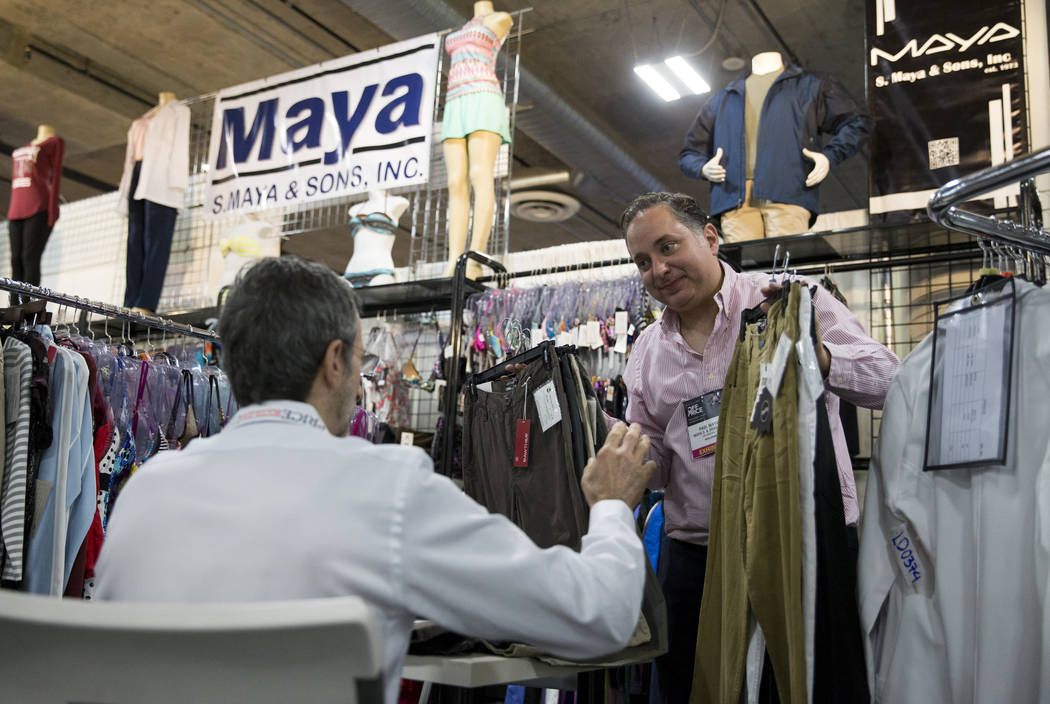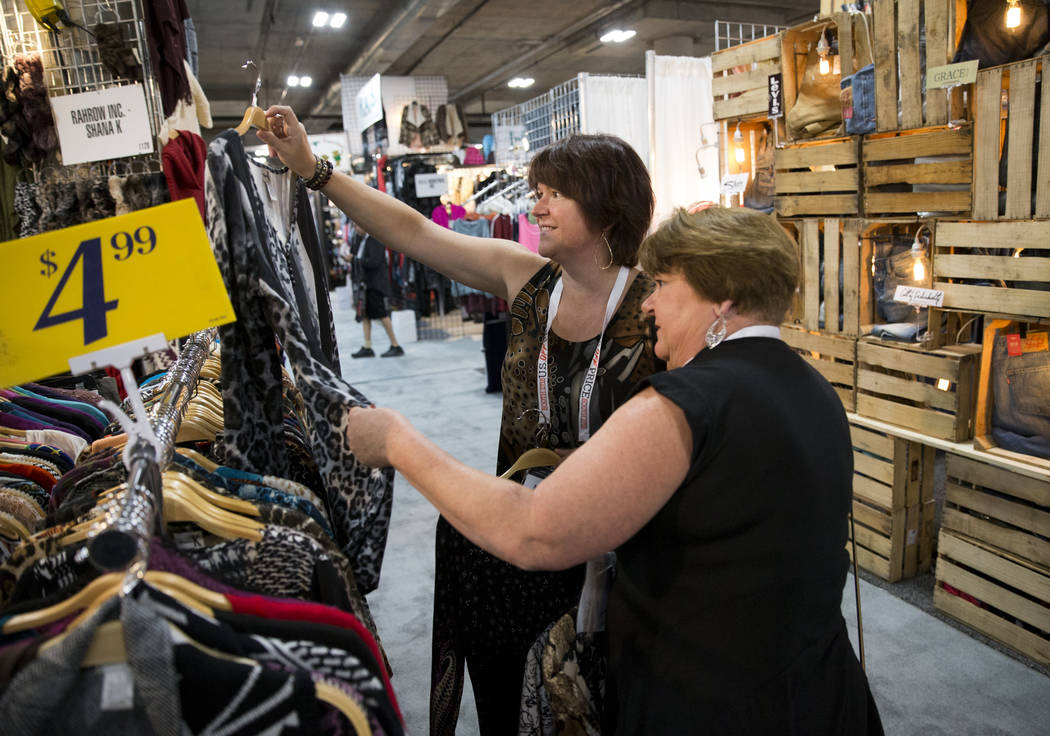 The unworn shirt you returned could end up in another department store, a mom and pop shop or even a boutique next season.
But it'll take a few transactions to get there.
The biannual Las Vegas Offprice Show, now in its 22nd year, opened Saturday morning to business owners seeking discount items. At the show, at the Sands Expo and Convention Center, wholesale retailers sell overstock items from department stores or manufacturers at a low cost, so business owners can sell them to customers at discounts.
"You have a higher profit margin, you make more money. It's as simple as that," said Jovita Simons, who owns a mobile boutique called Jovita's Place, based in Fuquay Varina, North Carolina.
On Saturday, Simons said she sought "a hidden treasure."
The Offprice Show, which runs through Tuesday, features 500 exhibitors, primarily from Los Angeles and New York, show Offprice Show marketing manager Melissa Miller said. It starts two days earlier than the MAGIC trade show, short for the Men's Apparel Guild in California, a higher-end show which previews the following year's trends.
This August, Offprice featured a greater selection in shoes, menswear and accessories — especially socks, Miller said.
Nevertheless, the show isn't meant to trend-set or help stores stock up on designer brands. It advertises midtier fashion selection, which is why it doesn't compete with other expos, Miller said.
"This is the kind of show where you can find merchandise and increase your profit margins dramatically," Simons said. "Either way, you win."
The winners' sentiment wasn't universal. Retailers Saturday said foot traffic was thinner than usual for the first day of the four-day show.
Consumer spending is down, despite a recent uptick in the economy. And with fewer customers comes falling demand for wholesale goods, said Feng Jin, a manager for Los Angeles-based Zhejiang Dianhu USA Corp.
"Year by year, it's going down," Jin said. "Everyone here feels that."
He said his company also struggles to compete with low-cost fashion retailers like Zara, which he said is lowering prices so much that comparable retailers who buy from Jin won't be able to keep up — putting them, and Jin, out of business.
Not all vendors at the Offprice Show were worried, however. Retailers like Hypard Trading Corp., a City of Industry, California, shoe wholesaler, are adapting to changes in the industry.
Stuart Hudson, a sales manager with the company, said shipping online orders directly to their client's customers helps build rapport with the client.
"You're seeing a rise of discount stores. You're seeing a huge rise in e-commerce," Miller said. "It's not necessarily devastating the industry, it's just changing."
Contact Jessie Bekker at jbekker@reviewjournal.com or 702-380-4563. Follow @jessiebekks on Twitter.