Clark County Commissioners, Nevada lawmakers move to reform 'appalling' guardianship program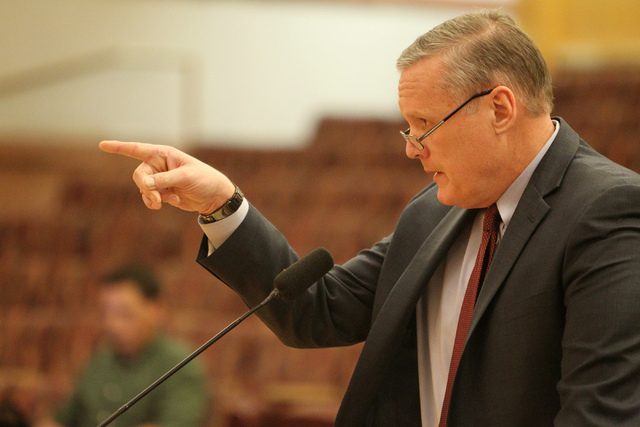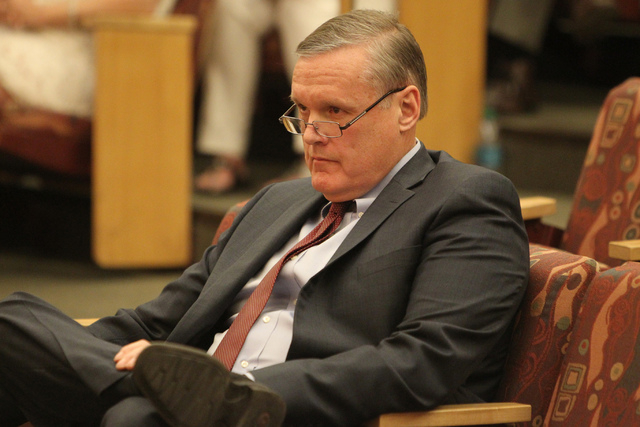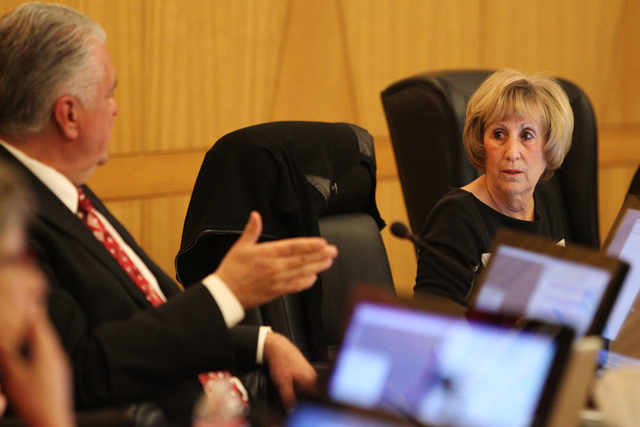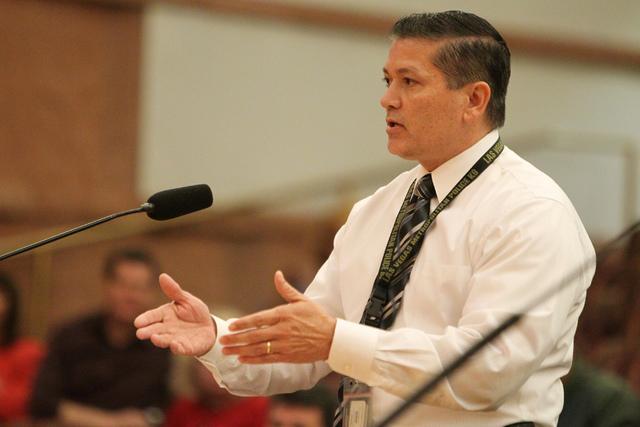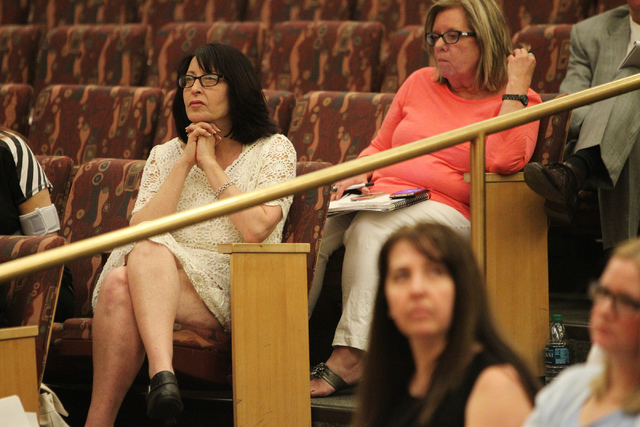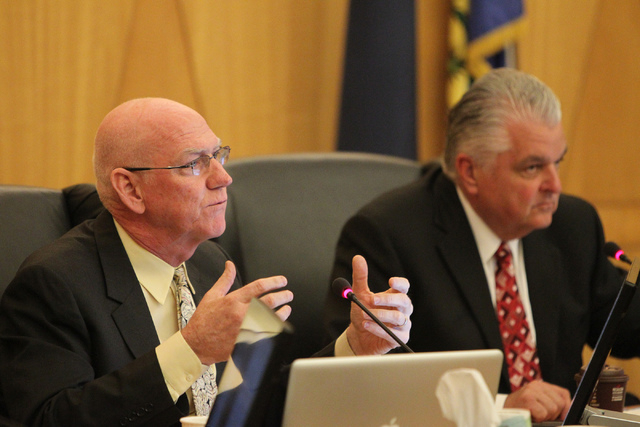 Calling Clark County's court-appointed guardianship operation "appalling" and "frightening," county commissioners Tuesday called for a sweeping overhaul of the system.
While no formal decisions were made, commissioners called for a blue ribbon panel to examine the shortcomings and gaps in the system that leaves elderly and mentally incapacitated residents vulnerable to Private Professional Guardians looking to profit off their infirmity.
Long-running problems with the program that oversees about 8,500 cases each year were laid bare in a series of Las Vegas Review-Journal articles published April 12 and 13.
Cases highlighted by the Review-Journal showed a lack of oversight by the courts that allowed vulnerable people to lose hundreds of thousands of dollars to their Private Professional Guardians while wards of the county. In those cases, the court failed to enforce current state laws, such as the requirement to file a yearly accounting of money spent on behalf of wards, and ignored the wishes of wards and their families.
Two commissioners called for immediately ousting Guardianship Commissioner Jon Norheim, the county employee who oversees the troubled operation for the District Court.
"Maybe we need to remove Norheim," Commissioner Tom Collins said during the meeting. Commissioner Chris Giunchigliani echoed those comments minutes later, saying "I would get rid of him now and put into effect some individuals who will work with the families."
"There appears to be no oversight," Commission Chair Steve Sisolak added.
Sisolak said each commissioner received dozens of phone calls in the wake of the Review-Journal reports from people claiming to be victims of guardianship abuse.
"These families are in the middle of nightmares," he said. "If there's truth to some of these allegations being made, someone deserves to be in prison."
In a written statement to the Review-Journal, Norheim said he is "fully and completely committed to transparency with respect to responding to these concerns. I welcome a full and complete review of the record and welcome any suggestions to improve the system and my performance."
For over an hour Tuesday, District Court Chief Judge David Barker answered dozens of pointed questions from commissioners about the guardianship process. Barker said that getting a compliance officer for the court who could investigate abuse complaints would go a long way toward fixing problems.
The issue made Collins recall a personal experience in dealing with guardianship.
Collins said he helped a friend whose grandmother was trapped in the system. He made several phone calls to the court trying to figure out why she was in guardianship and why the grandson couldn't be guardian. It took seven months to finally get her out of the guardian's hands, Collins said.
But had he not been an elected official, Collins said, things likely would have gone differently.
"It was because my title of county commissioner," he said. "If I was just Joe Blow out there at sea, I would not have gotten the time of day."
Commissioner Lawrence Weekly said the inquiry needs to determine why widespread complaints from the families to court officials have fallen for so long on deaf ears at the court.
"Why has this been a best-kept secret?" Weekly asked.
In addition to the County Commission's action, state lawmakers Tuesday approved two guardian reform bills.
Senate Bill 262, which would make it easier for people who live in other states to become guardians of family members in Nevada, passed the Senate on Tuesday without debate or an opposing vote, and now goes to the Assembly for consideration.
Assembly Bill 325, which sponsor Assemblyman Mike Sprinkle, D-Sparks, said would move Nevada toward professional licensing for those engaged in the business of serving as a private professional guardian, won approval in the Assembly on Tuesday and now goes to the Senate. Guardians now only have to pass a written certification test to be approved by the court.
The vote was 30 to 12 in favor, with all the no votes coming from Republicans.
Related
Clark County's private guardians may protect — or just steal and abuse
Guardianship problems are widely reported but seldom fixed
Chief judge vows to improve guardianship process
Escape was only option for an old soldier trapped in guardian system