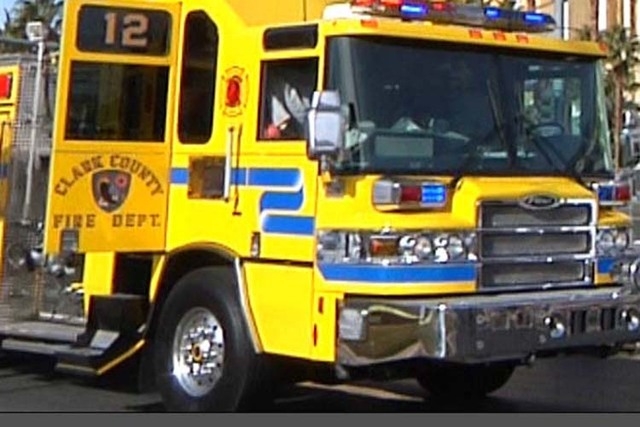 Clark County firefighters would get a 1.5 percent cost-of-living pay increase under a tentative agreement reached between county management and the firefighters' union.
The proposed agreement is the first raise in three years for county firefighters, who didn't receive pay increases during the past two years. It would be effective for the fiscal year, which started July 1.
The county's three-year agreement with the International Association of Firefighters Local 1908 had stipulated that for the third year of a contract that went into effect in 2012, the cost-of-living increases would be opened up for bargaining. That tool is used because economic conditions are more difficult to forecast further into the future.
No other parts of the contract were up for negotiations. The changes don't have any other types of pay increases or boosts to benefits.
"I think it's a good contract that's fair to both parties," County Manager Don Burnette said, adding that the union bargained in good faith.
Ryan Beaman, president of the Local 1908, agreed.
"Local 1908's first priority is keeping our community safe, that's how we approach all our negotiations and the County understands and appreciates the continued concessions we've made over the past few years," he said in a statement.
The estimated cost of the wage increase is $1.75 million for the fiscal year. The wage increase applies to 707 firefighter jobs. That's an average increase of about $2,475 per employee.
Clark County commissioners will vote on the agreement Tuesday.
The county and the union will negotiate the full contract in 2015, which includes other items such as benefits and working conditions.
The Fire Department covers all of unincorporated Clark County, which includes the Strip and McCarran International Airport. Firefighters went on 143,263 calls in 2013, which includes fires and medical aid responses to other jurisdictions.
The 1.5 percent raise mirrors the increase Las Vegas police officers received through the Police Protective Association's contract with the Metropolitan Police Department.
Henderson firefighters recently agreed to a lump-sum payment of 2 percent of their pay and continue to receive merit increases, but haven't received any cost-of-living increases since 2009.
The Las Vegas Convention and Visitors Authority approved an agreement in 2013 for employees with across-the board annual pay increases of 3 percent through fiscal 2015, and 2.5 percent raises through fiscal 2017, and 2 percent in fiscal 2018.
Contact Ben Botkin at bbotkin@reviewjournal.com or 702-387-2904. Find him on Twitter: @BenBotkin1.