Clark County sees spike in motorcycle fatalities
February 19, 2017 - 9:49 am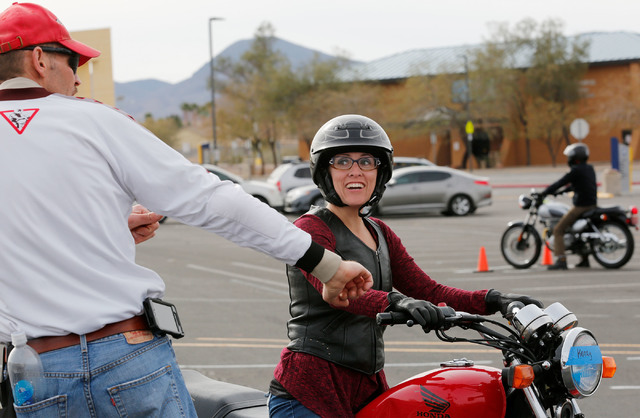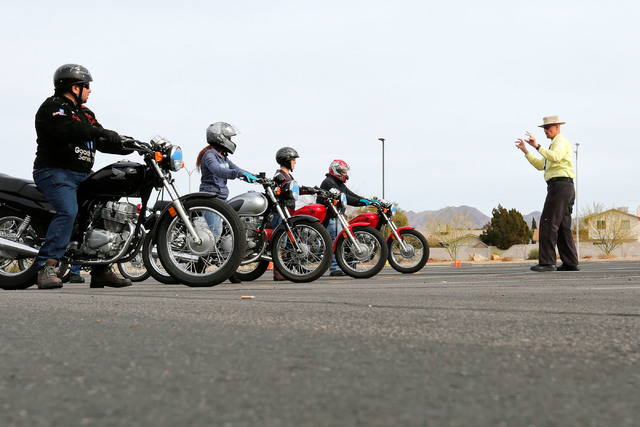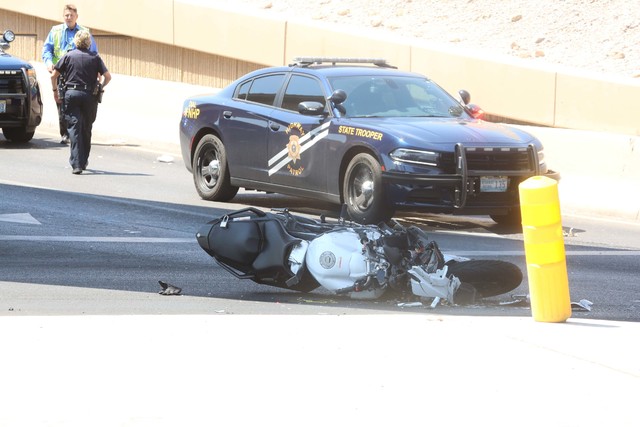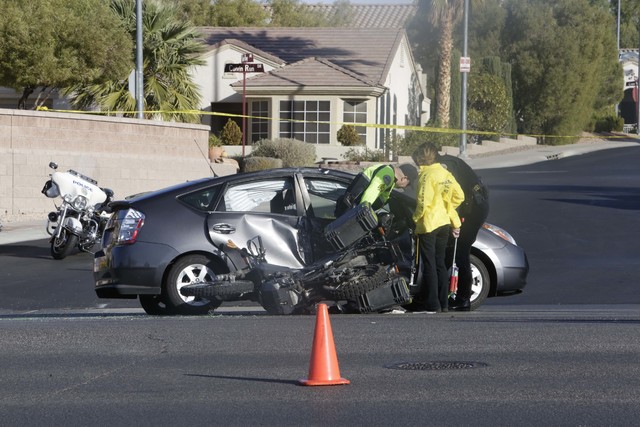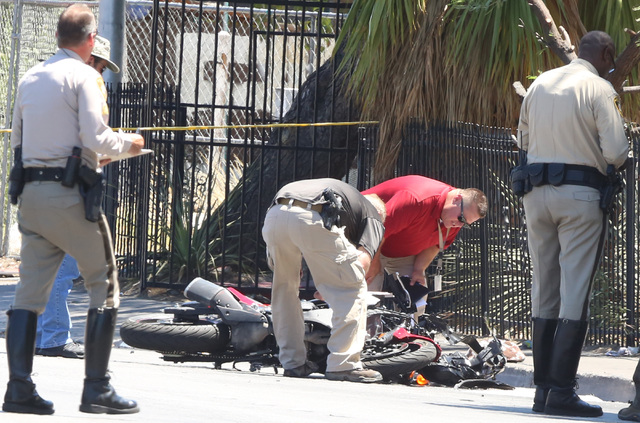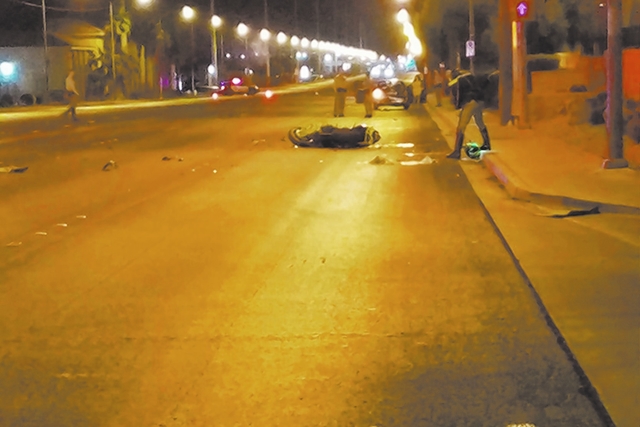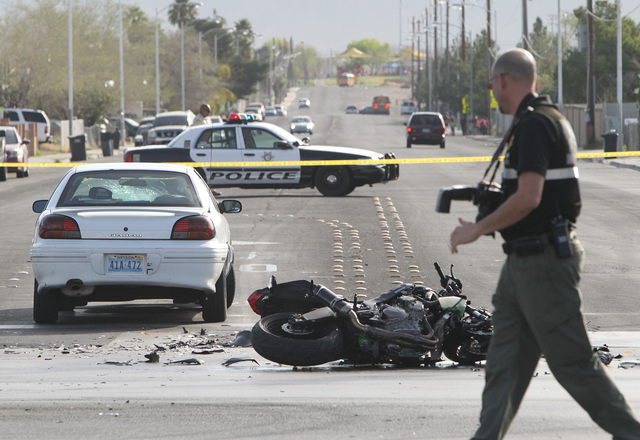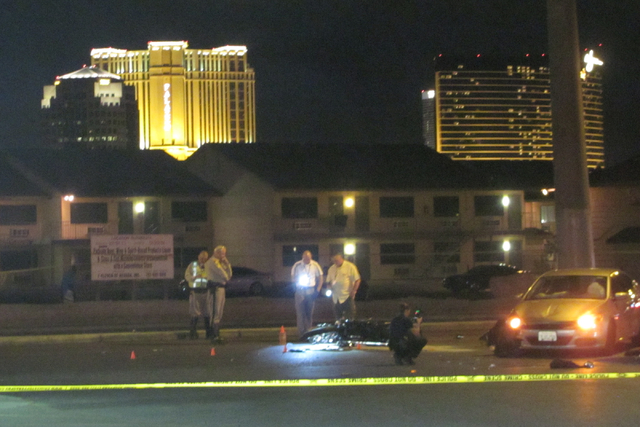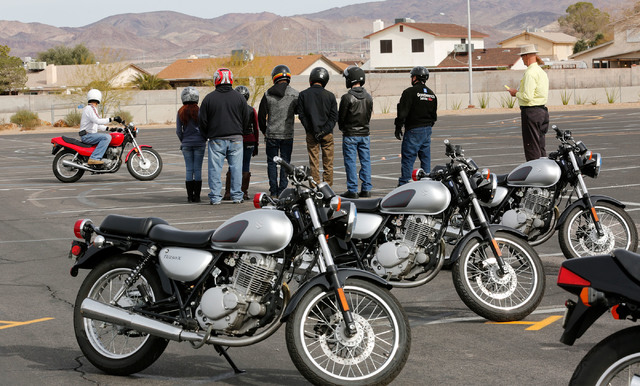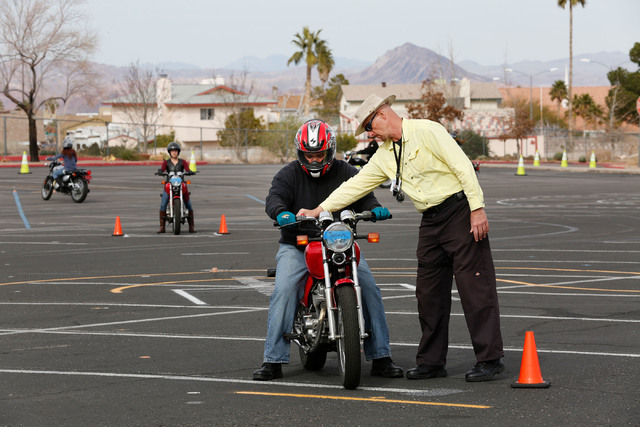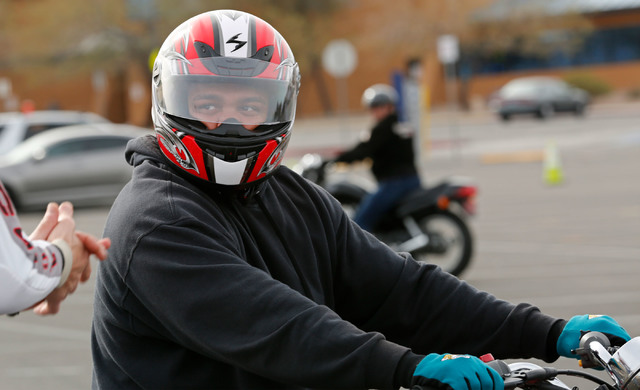 Motorcycle fatalities increased by more than 50 percent last year in Clark County, according to data provided by the Nevada Department of Public Safety.
While 32 motorcyclists died in crashes in 2015, 49 motorcyclists died in 2016 — a 53 percent increase.
Pinpointing an exact reason for the spike can prove difficult, said Peter Vander Aa, administrator of the department's motorcycle safety program. He said likely causes include drug and alcohol impairment and an increase in aggressive driving.
"Impaired riding remains the number one cause of motorcyclist fatalities," he said in an email. "The incidence of drugs, or a combination of drugs and alcohol, has been rising steadily in Clark (County), and statewide, since 2013."
The 2016 information regarding DUIs is preliminary until summer, when the department finalizes its data, fatality analyst Julie Gallagher with the Department of Public Safety said.
In 2015, 43 motorcyclists and scooter drivers died in Clark County. Of those, data show, 65 percent were impaired by alcohol, drugs or both.
Motorcycle fatalities may be harder to control from a public safety standpoint because motorcycles themselves present unique dangers, Vander Aa said.
"Motorcycles do not have bumpers, crumple zones, airbags, and a metal structure around them," Vander Aa said. For motorcyclists, "the only protection is the riding gear they are wearing."
Once in a crash, a motorcyclist's prospects are bleak, Vander Aa said. A motorcyclist inevitably will be ejected, hitting another vehicle, the road or some other structure.
According to the state Department of Public Safety, motorcyclists are 26 times more likely than car occupants to die in traffic crashes. The Nevada Department of Transportation launched an initiative called "Zero Fatalities" 11 years ago with the goal of curtailing traffic deaths.
The campaign shares public safety tips for pedestrians, drivers and motorcyclists. It recommends that car drivers allow for three or four seconds of distance behind a motorcycle. Motorcycles should occupy a full lane of road to avoid collisions.
More than just a helmet can benefit motorcyclists. The Zero Fatalities campaign recommends sturdy footwear for motorcyclists, long pants, a full-length jacket, gloves and eye protection.
Vander Aa similarly suggests that motorcyclists don high-quality and high-visibility gear and dress as if a crash were imminent.
Motorcyclists also should take classes and practice emergency stopping, he said.
"Ride like you're invisible. Be constantly watching for other traffic. Be ready for anything," Vander Aa said.
Laura Gryder from the Center for Traffic Safety Research said other factors may have contributed to the surge in Clark County's motorcycle deaths.
"The economic rebound could be an influence," she said, adding that "just having more money" in one's pocket may encourage increased driving.
But Vander Aa said the number of motorcyclists on the road is not rising much. Over the past five years, the number has increased only about 2 percent a year.
"We're not seeing huge, huge numbers of people registering motorcycles," Vander Aa said.
Contact Rachel Hershkovitz at rhershkovitz@reviewjournal.com or 702-383-0381. Follow @rzhershkovitz on Twitter.
RELATED
Clark County bucks downward trend in traffic deaths
Nevada drivers could use a crash course in safe driving
Nevada sees increase in traffic-related deaths — MAP