Construction workers union building hotel near training center in Las Vegas
March 13, 2017 - 11:46 am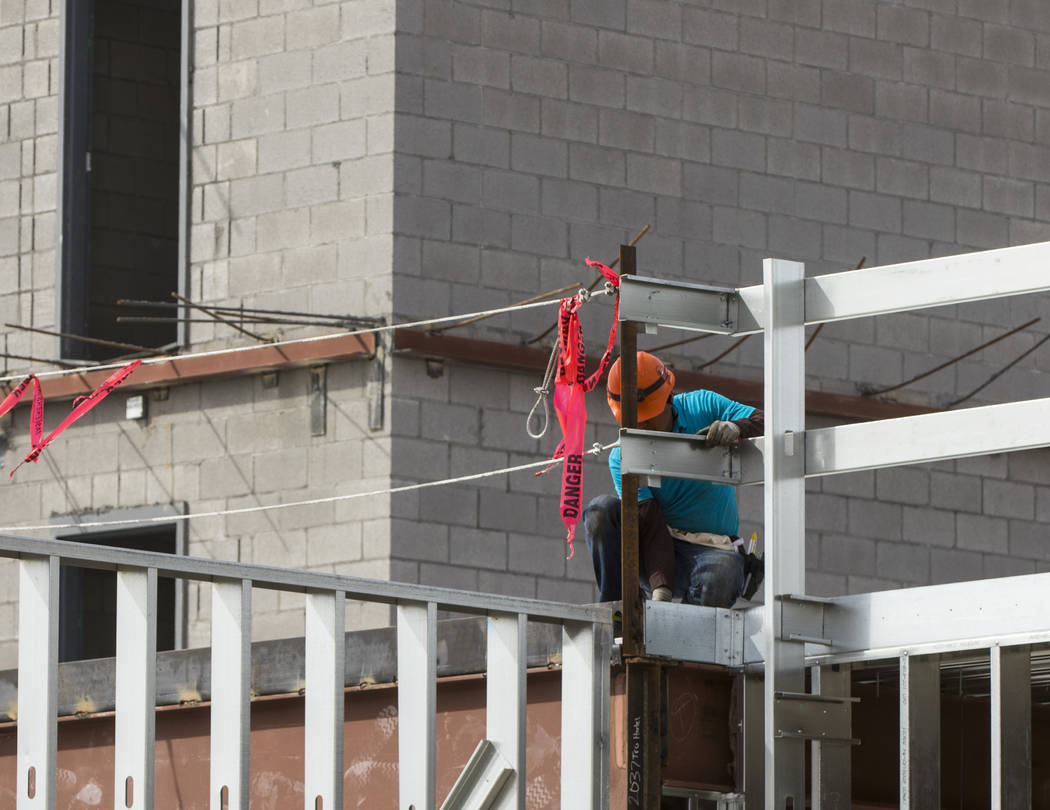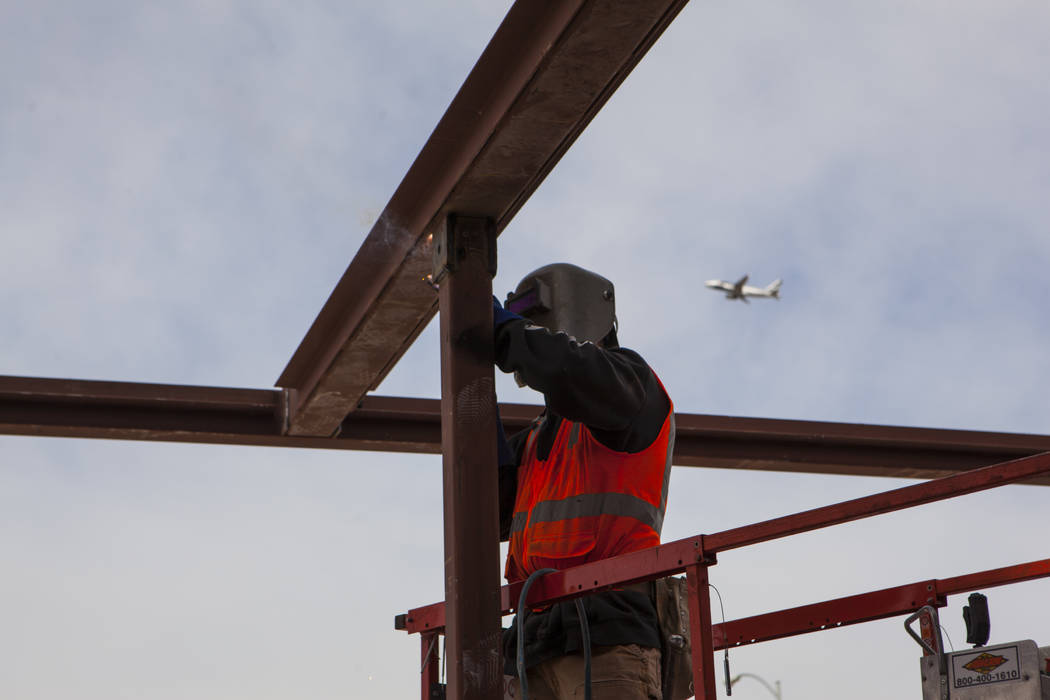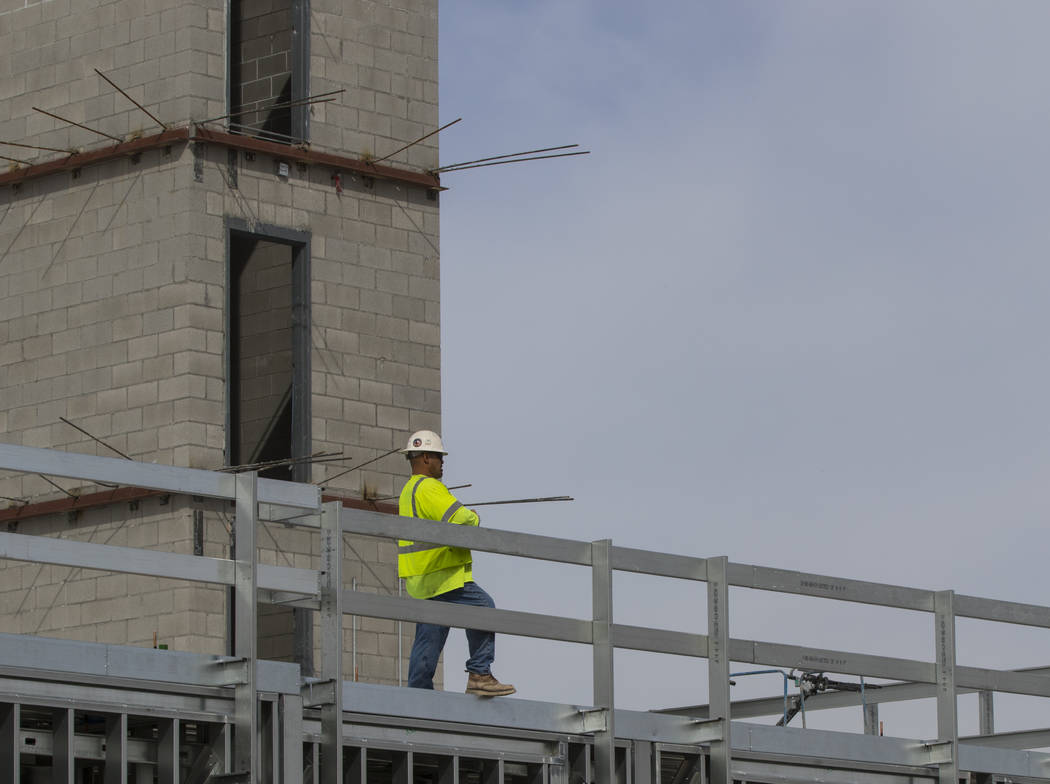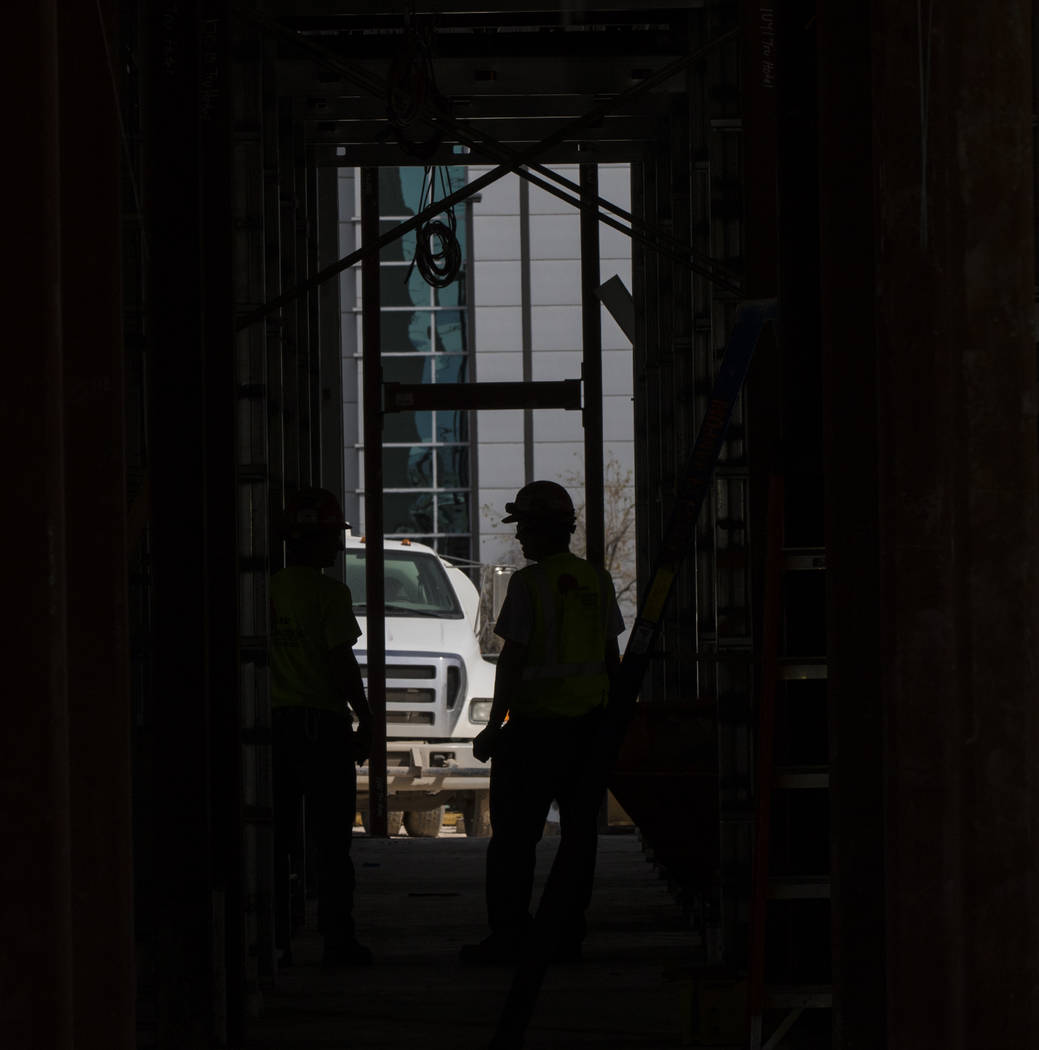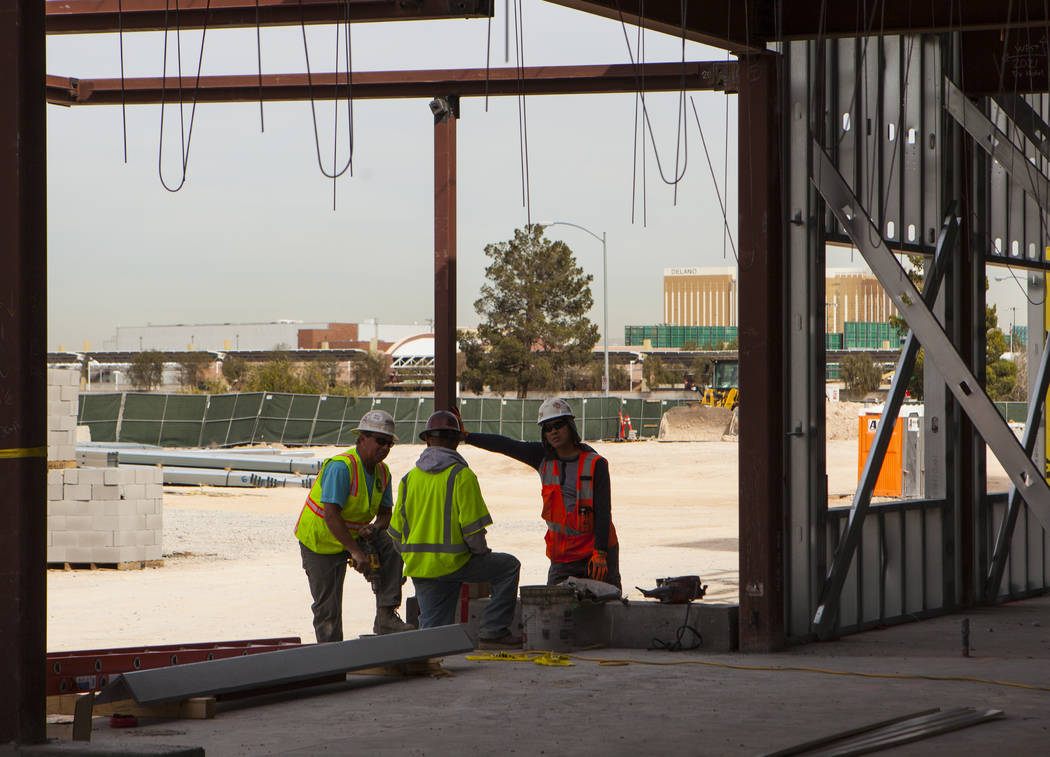 A construction workers union is building a hotel near its global training center in Las Vegas, the latest addition to its ever-growing cluster of real estate holdings here.
The United Brotherhood of Carpenters and Joiners of America is developing a six-story, Tru-branded hotel at the northeast corner of Gilespie Street and Hidden Well Road, a half-mile south of McCarran International Airport.
The union expects to open the 166-room property in November or early December, said Randy Sowell, director of real estate.
Its project comes after the union bought an adjacent hotel a few years ago and after it expanded its International Training Center a number of times in the past decade or so. The Tru hotel also is one of a handful of small, new lodging properties being built outside the Strip.
The 1.2 million-square-foot training facility, next to the Carpenters-owned Homewood Suites hotel, has about 350 rooms for on-site lodging. But 500 people might visit at a time for training programs, so the union sends thousands of people a year to stay elsewhere, chief of staff Justin Weidner said.
The union pays visiting members' expenses, including lodging. The four-story Homewood Suites is open to the general public, and the Tru will be no different, although union officials will reserve rooms for visiting members, Weidner said.
The Carpenters union has about 450,000 members and, county records indicate, bought the Homewood property in 2014 for $20.5 million. As far as Weidner knew, the Tru project is its first ground-up hotel development in the United States.
Sowell declined to give the project's total cost. He said the union owns commercial real estate properties around the country, though he did not say how many.
Hilton Worldwide Holdings unveiled the Tru brand early last year, saying it was "simplified, spirited and grounded in value." Hilton also owns the Homewood brand.
Mariam Quadri, an outside public-relations representative for Hilton, confirmed that the union's hotel would be the first Tru in Las Vegas. She could not immediately confirm whether more were planned here.
Meanwhile, the Carpenters union isn't the only group building a hotel in town that will lack the size, rowdy image or other trappings of a flashy Las Vegas megaresort.
North Dakota developer Gary Tharaldson is building a six-story Hilton Garden Inn and six-story Homewood Suites on Dean Martin Drive near Harmon Avenue, just south of condo complex Panorama Towers.
He also demolished the long-shuttered Golden Palm hotel, a half-mile away at the Tropicana Avenue-Interstate 15 interchange, to clear space for a five-story TownePlace Suites and five-story Home2 Suites.
Contact Eli Segall at esegall@reviewjournal.com or 702-383-0342. Follow @eli_segall on Twitter.
United Brotherhood of Carpenters' new Las Vegas hotel:
— Rooms: 166
— Stories: 6
— Brand: Tru
— Neighbors: Dirt lot to west, Homewood Suites to east